La Cusinga Lodge is a rainforest eco lodge set up from the beach offering guests sweeping views of the South Pacific Coast. A steep trail leads guests through the rain forest down to the very private Acro Beach.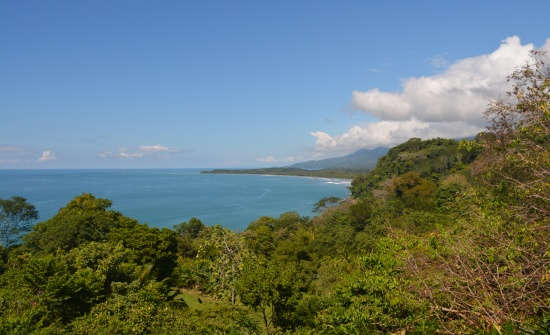 An excellent restaurant serves meals in a family style setting. Yoga is offered on a regular schedule and massages are available. The property is a private nature reserve that supplies the visitor with an unparalleled look at Costa Rican wildlife and rainforest. The reserve consists primarily of 250 hectares of virgin rainforest that borders thousands of more acres of privately protected forest.
Yoga & Spa at La Cusinga Lodge
With an extraordinary view of the Bahia Ballena Marine National Park, the yoga studio at La Cusinga is truly incomparable.  Isolated from much of the rest of the property, the seclusion from the 'real world' makes it perfect for both relaxation and meditation.  Whether guests want to practice with a group, with La Cusinga's yoga instructor, or alone, the amazing view and perfect energy make this a prime spot for wellness!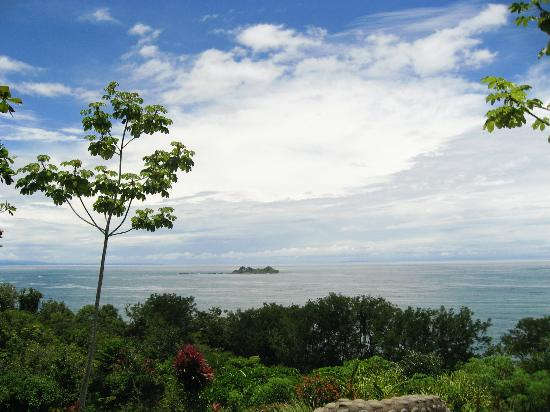 Feeling a bit stretched thin on your vacation? The Cinnamon Spa at La Cusinga offers wellness treatments for body, mind, and soul! Experience signature massages, scrubs, wraps, or facials. Some of these use local ingredients for a truly Costa Rican feel – such as the organic coffee scrub or volcanic mud wrap!
Conservation at La Cusinga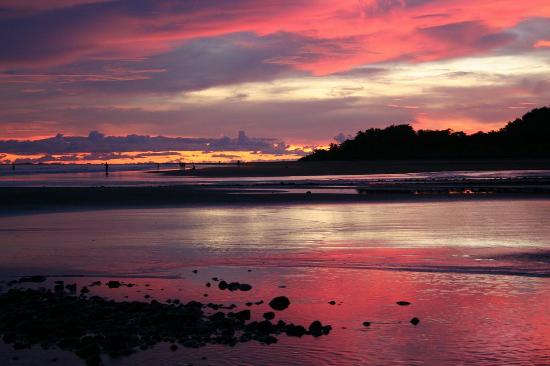 This is an eco-lodge at its finest. La Cusinga Lodge is dedicated to conserving the marine and terrestrial beauty of Costa Rica. The lodge borders the Ballena Marine National Park, which protects the massive humpback whales which frequent the coast. This unique site is an amazing opportunity for international visitors in particular, with access to highly prolific areas of tropical rain forest and the unspoiled coast. La Cusinga seeks the balance between the natural and the social environments by protecting the forest while educating about conservation.
La Cusinga Rooms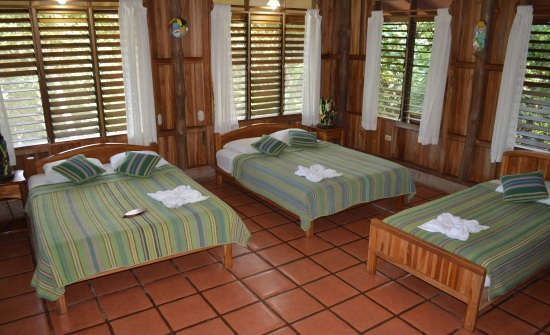 Guests stay in basic wood cabins with screened windows for cross ventilation and private bathrooms.