Punta Caracol Acqua Lodge is located on the islands of Bocas del Toro, Panama in a stunning natural environment. Each of the nine over-water cabins was built along a mile-long coral reef coast, over the Caribbean Sea.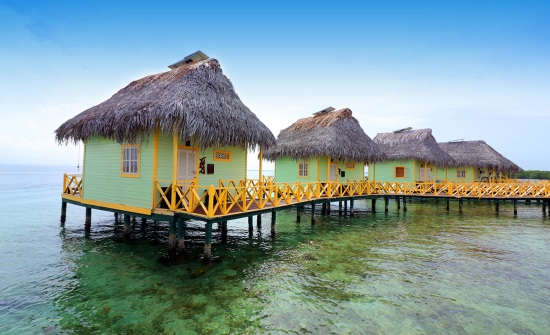 Natural building materials like bamboo and wild cane were used to craft these cabins, built up on stilts over the water and covered with a palm-leaf roof. Enjoy the crystal clear waters from a private terrace, where the amazing sunsets are interrupted only by the occasional dolphin.
A Focus on Sustainability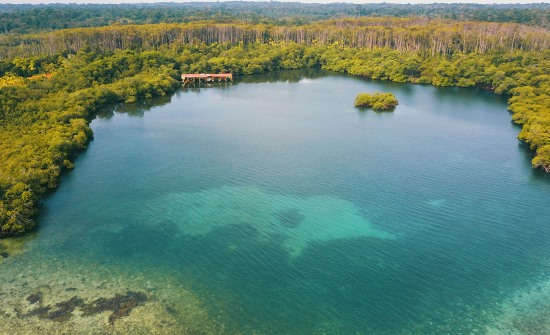 The Punta Caracol Acqua Lodge is dedicated to preventing any impact on the environment it's located in. The renewable energy of solar panels and the bio-digester that debugs water are just a few of the ways that harmony with nature is encouraged at Punta Caracol.
Activities at Punta Caracol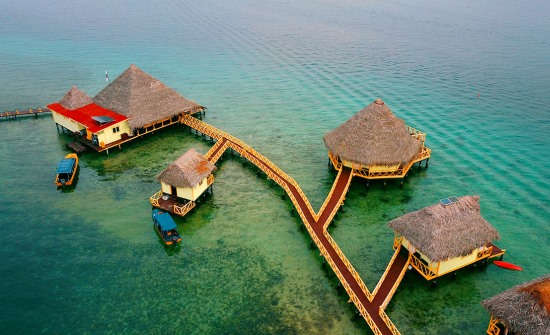 With an amazing natural environment, it's no wonder that there quite a few activities to do while visiting Punta Caracol Acqua Lodge!  Snorkel among the coral reef, hike in the rainforest, go dolphin watching via a boat tour or visit some of the pristine beaches found on other islands in the area.  The staff at Punta Caracol's lodge are happy to help guests plan excursions and adventures to some of the area's most beautiful spots!
Punta Caracol Rooms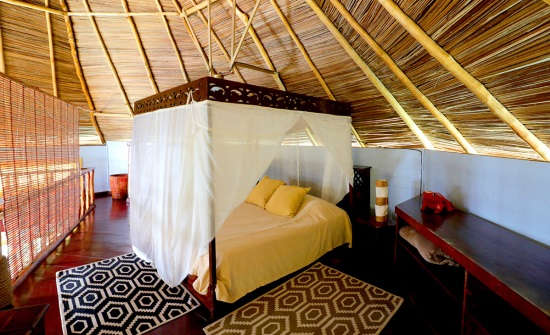 All of the nine cabins have hot water and electrical power, and all of these suites have complementary reading lamps, raincoats, umbrellas, flashlights, beach towels, reading lamps, and snorkeling equipment.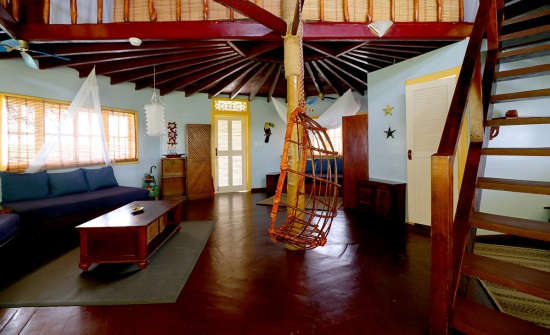 Each of the cabins was placed to respect the natural contours of the coral reefs, and all are connected to the main dock. The incredible views from the private terraces are only comparable to the stunning ones from the upper room, with an ingenious window through the palm roof. All suites contain a King-size bed upstairs, as well as individual beds on the main floor.