Costa Rica Experts is a tour operator offering a unique portfolio of Costa Rica's best hotels, tours, and outfitters assembled since 1987. We design private customized vacation packages by facilitating specific individual or group interests. From the extreme enthusiast to the casually curious, Costa Rica Experts provides a full spectrum of vacation options. Our insightful travel advisors obtain their intimate knowledge of the country through frequent visits. We match particular travel requests to our vast network. We work closely with our office in San Jose, Completely Costa Rica, to ensure reliability and satisfaction during your stay. We invite you to experience an endless variety of exotic adventures.
Our office in San Jose, Costa Rica is owned and operated by Costa Rica Experts. Local staff provides personal service and assistance during your stay.
Please utilize our website to familiarize yourself with Costa Rica.
We hope that our website will serve to familiarize you with the variety of options available within Costa Rica. We invite you to acquaint yourself with each unique destination, explore our plentiful selection of activities, and peruse our sample itineraries. Please select the elements of interest to you and our consultants will help design your custom itinerary for independent or fully escorted travel or a mixture of both. With choices ranging from intimate, luxurious spas to rustic, eco-lodges and from extreme sports to leisurely coastal cruises, Costa Rica has what everyone wants.
Please review our Payment Policy for detailed booking information.
Meet The Costa Rica Experts
Aaron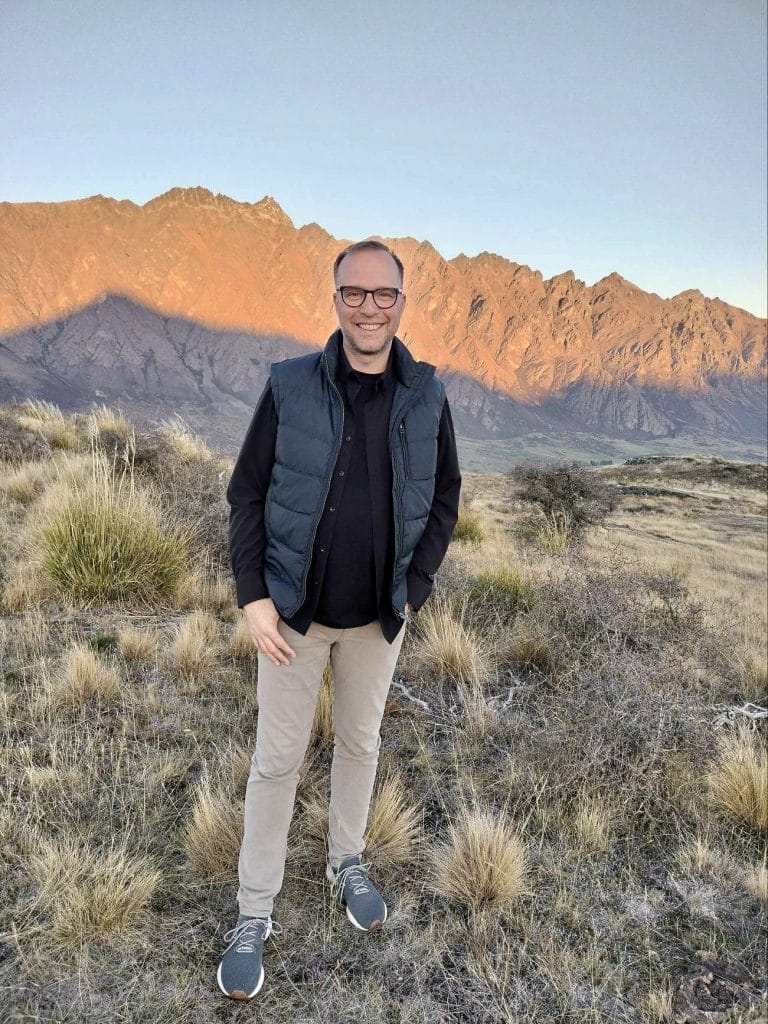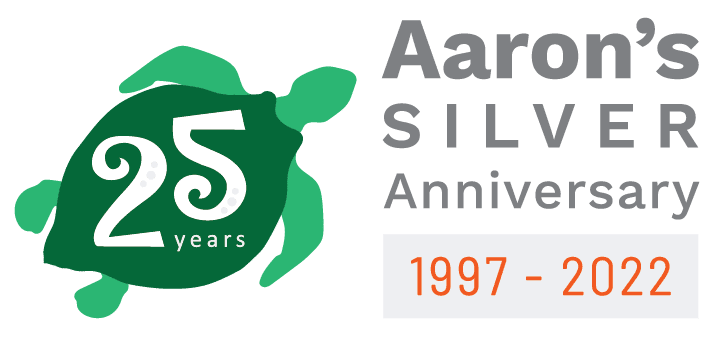 From the moment Aaron received his first passport at the age of 13, his love for travel became an unstoppable force. Spending a transformative summer in Italy ignited his passion, leading him to open his own travel company by the remarkable age of 16. This set the foundation for a lifetime of exploration (over 60 countries and counting) and inspired a career in the travel industry.
Aaron joined Costa Rica Experts in 1997 and has now celebrated his 25-year anniversary as managing director. Aaron fell in love with the unspoiled nature and environmental diversity of Costa Rica. It remains a favorite destination, inspiring his birdwatching and photography hobbies. Aaron's favorite bird is the Montezuma Oropendola, with its unique call that sounds like fireworks going off underwater.
While Aaron's heart may belong to Costa Rica, his expertise extends far beyond its borders. He offers international travel planning and concierge services to his clients and friends, drawing on his extensive network of vetted partners worldwide. He creates bespoke travel experiences focused on nature, adventure, and luxury. Many of his clients, after experiencing the wonders of Costa Rica, turn to Aaron for advice on their next adventure, whether it's exploring the Galapagos or embarking on an unforgettable African safari. Ask him about the best safari lodge in South Africa for spotting leopards, the finest beachfront hotel in Maui, or the ideal seat selection in international business and first-class cabins. Aaron possesses the insider knowledge and connections to make every trip a perfect one.
When not traveling, Aaron can be found enjoying Chicago's best food and wine, meditating, hiking, and spending time with friends and family.  Aside from his travel expertise, Aaron has also managed an international celebrity artist and DJ, giving him a unique perspective on the intersection of travel and entertainment.
Matthew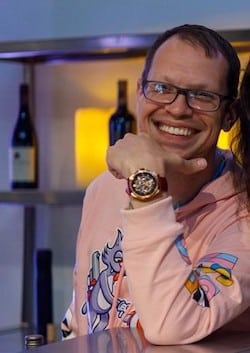 Originally from Columbus, Ohio, Matthew's interest in travel began with a desire to educate himself and experience new cultures. Costa Rica specifically sparked his interest for its array of wildlife, warm tropical climate, and position as a leader in eco-tourism. He has high hopes that his next Costa Rica adventure will include a visit to the Rio Celeste River and Waterfall.
Before entering the world of travel, Matthew worked in Michelin star restaurants as a chef and captain. Outside of Costa Rica, he enjoys sailing in the British Virgin Islands. The next country on his travel list? Thailand. In Matthew's spare time, you might find him collecting records, going to concerts, by the barbecue, or traveling. He's also a level one sommelier and master of spirits. Cheers!
Andie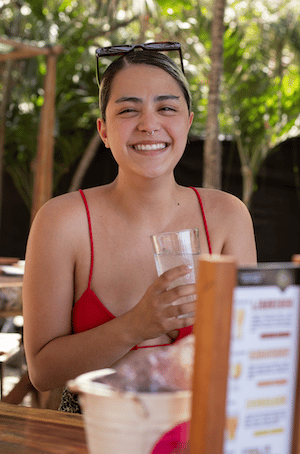 Born and raised in San Pablo de Heredia, Costa Rica, Andie has always had a love for her country. "A conservation mindset was instilled in me from a young age. I was raised to have the utmost respect for the nature and wildlife around me," she relays. Her favorite place in Costa Rica is a town in Heredia called San Isidro, about 20 minutes away from her parent's house, hidden in the mountains bordering Braulio Carrillo National Park. She has always imagined living there if she ever moves back to Costa Rica. Her favorite Costa Rican dish? "Anything that has Cas in it! Cas is a small green fruit closely related to guava with a much tangier, sour flavor. This is a native fruit from Costa Rica that is incredibly hard to find anywhere else." What's next on her travel list? Japan. "One of my best friends is from the Shiga prefecture and she would like me to visit her soon!"
In her spare time, Andie collects tropical plants. Her current collection is upwards of 30. "I like to think of my apartment in Chicago as an extension of Costa Rica and really enjoy keeping it lush and green!" She also enjoys working on her music projects and going salsa dancing at local Latin clubs.
Ariana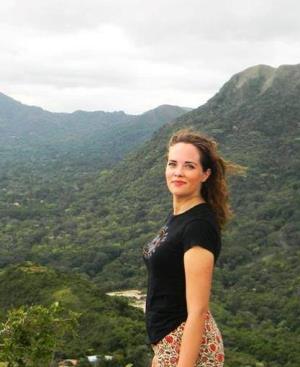 Ariana joined the Costa Rica Experts team in 2012 following a one-month homestay experience in San Jose. Since then, she has returned to Costa Rica yearly to revisit the country's incredible nature and unique accommodations. Her favorite Costa Rica moments include sunrise yoga in the middle of the rainforest and standing up on a surfboard for the first time. Despite her affinity for sun and sand, Ariana is based in Chicago where she is active in comedy and music.
Matt
Matt is our administrator extraordinaire. Somewhere between studying abroad in London and teaching in South Korea, Matt's affinity for travel developed into professional expertise. He's explored much of Europe and Asia, citing Tokyo and Hong Kong among his favorite destinations thanks to their excellent dining culture. Matt's appreciation of food extends to Costa Rica; he always indulges in the country's tropical fruit, high-quality coffee, and fresh ceviche. While he loves hiking Costa Rica's most impressive landscapes – the massive Bajos del Toro Waterfall and Corcovado National Park, for example -  much of Matt's free time is spent indoors avoiding the Midwestern weather.
Lex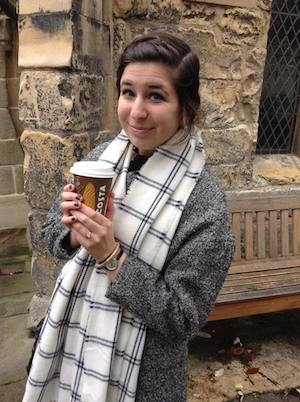 Originally from Michigan, Lex has always had a deep fascination with the world and all of the varied peoples and cultures within it. "I didn't leave North America until I was a teenager, but once I got my first passport stamp in Europe, I was hooked," she shares. She went on to get her BA in International Studies and her MA in Cultural Anthropology. Naturally, one of the things she enjoys most about Costa Rica is the people. Her next stop in Costa Rica? She looks forward to exploring the Osa Peninsula as she finds the amount and diversity of wildlife fascinating.
Outside of Costa Rica, she has a soft spot for the UK. She also studied abroad in Turkey! "Istanbul was the most incredible city I've ever been to, and I still think of it often." The Highlands in Scotland or Croatia are next on her travel radar. "I have distant family in both places that I'd love to visit," she explains. Out of the office, you might find Lex crocheting, playing video games, or snuggling her cat Rootbeer. In the warmer months, camping and hiking get thrown into the mix. Fun fact: she also plays the drums!
Sarah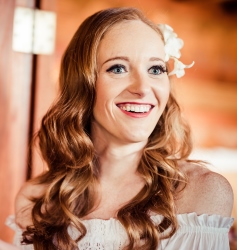 Sarah is no stranger to travel – a natural curiosity about the world inspired her to pursue a degree in tourism and french. She studied in France, China, and Dubai, and toured countless other countries before becoming an Expert. With an interest in ecotourism (she worked at one of the first LEED-certified hotels in the US!), it is no surprise that she fell in love with green Costa Rica. She loves all of the other wonderful features of the country, saying "In all of my studies and travels, I have never before been to such a friendly, welcoming country. It's truly refreshing." In fact, she was married in Costa Rica at Arenal Volcano in 2016.
Grethel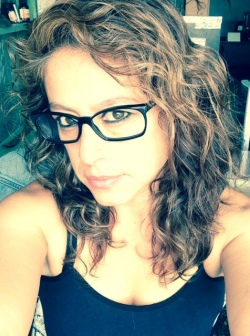 A Costa Rica native, Grethel has been an "Expert" her whole life! After entering the tourism industry many years ago, this proud Tica began lending her skills to Costa Rica Experts almost ten years ago. Her passion for her homeland stems from its natural beauty and the freedom that it inspires. "I am very proud of being Costa Rican because we are living in paradise," she says. "We can breathe day by day the freedom of living in an exotic, peaceful, happy country." Grethel is well-qualified to pass on her expertise, as she frequently explores the natural playground she calls home. She enjoys running, mountain biking, dance, photography, and has an affinity for wine and Italian cuisine.
Elsa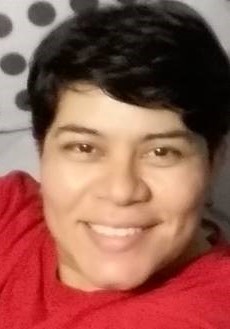 After finishing her major in tourism long ago, Elsa began working with local tour operators before settling in at Costa Rica Experts, where she has been a member of the family for 24 years. For Elsa, the country's most impressive highlights are nature and wildlife, especially in the more remote areas. Her favorite destinations in the country are the more "wild" spots, like Tortuguero and the Osa Peninsula. Though she was born in Nicaragua, Elsa has a deep and thorough knowledge of local sights and flavors. "My favorite typical dish is the "chifrijo" (pork meat, rice, beans, and pico de gallo – tomato salad)". She is also passionate about all kinds of music and especially enjoys seeing her favorite singers live.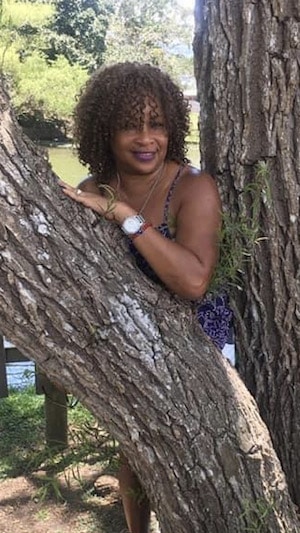 Originally from the Limon province on the Caribbean side of Costa Rica, Deborah has worked in the tourism industry for over 20 years. Her father sparked her early interest in travel. He worked on a cruise ship and would bring pictures of his travels home to share with her and her brothers – sparking a passion for discovering other customs, cultures, and gastronomies. Her favorite place in Costa Rica is her home province of Limon. She returns every year on August 31 for the Afro-Caribbean celebration. There's a big parade that lasts approximately 6-7 hours. Participants from around the country come to Limon to dance through the streets in their most exotic and elegant costumes! When not visiting friends and family in Limon, she'll opt for a hotel on basically any beach. In her free time, she enjoys spending time with family, going to restaurants, sporting events, church, and just being at home. "I just want to add that I love my country and I love working in tourism. It gives me the opportunity to learn about Costa Rica and invite people from other countries to know how beautiful it is and how Pura Vida we are," she says.
Amy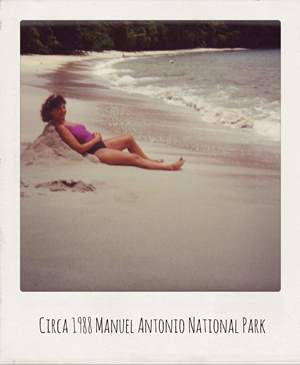 The original Costa Rica Expert, Amy brought the company to life over 30 years ago and remains at the helm of operations today. Her travel expertise reaches far beyond Central America, though Costa Rica is where her heart and soul settled long ago. When not working on home renovation projects, Amy finds balance in her life by enjoying golf, pilates, traveling, and spending time with her family. An active contributor in every department of Costa Rica Experts, she continues to steer the ship with her dogs, Humphrey and Hank, by her side.