Costa Rica Experts is a tour operator offering a unique portfolio of Costa Rica's best hotels, tours, and outfitters assembled since 1987. We design private customized vacation packages by facilitating specific individual or group interests. From the extreme enthusiast to the casually curious, Costa Rica Experts provides a full spectrum of vacation options. Our insightful travel advisors obtain their intimate knowledge of the country through frequent visits. We match particular travel requests to our vast network. We work closely with our office in San Jose, Completely Costa Rica, to ensure reliability and satisfaction during your stay. We invite you to experience an endless variety of exotic adventures.
Our office in San Jose, Costa Rica is owned and operated by Costa Rica Experts. Local staff provides personal service and assistance during your stay.
Please utilize our website to familiarize yourself with Costa Rica.
We hope that our website will serve to familiarize you with the variety of options available within Costa Rica. We invite you to acquaint yourself with each unique destination, explore our plentiful selection of activities, and peruse our sample itineraries. Please select the elements of interest to you and our consultants will help design your custom itinerary for independent or fully escorted travel or a mixture of both. With choices ranging from intimate, luxurious spas to rustic, eco-lodges and from extreme sports to leisurely coastal cruises, Costa Rica has what everyone wants.
Please review our Payment Policy for detailed booking information.
Meet The Costa Rica Experts
Aaron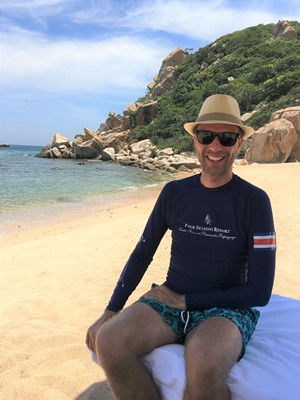 Aaron's early exposure to travel included getting his first passport at age 13 to spend a summer in Italy and opening his own travel company by age 16.  This set the foundation for a lifetime of exploration (over 60 countries and counting) and inspired a career in the travel industry. Upon joining the team at Costa Rica Experts, where he is the Managing Director with over 20 years of experience, Aaron fell in love with Costa Rica's unspoiled nature and environmental diversity. In all his travels, his favorite destination is Costa Rica. After countless visits (he goes at least annually), Aaron still finds inspiration to return. In fact, his enthusiasm for birdwatching and photography has blossomed during his time spent in Costa Rica. "My favorite bird is the Montezuma Oropendola. It has a very unique call which sounds like fireworks going off underwater," he recalls.
Aaron also offers luxury travel planning and concierge services for his past clients and friends who want to explore the world. He has cultivated an expertise in the best travel destinations, luxury hotels, and premium airline cabins. Ask him which safari lodge in South Africa has the most leopards or which Champagne Cathay Pacific serves in first-class or which hotel in Sydney has the best view of the Opera House. Some of Aaron's favorite travel experiences have included a spiritual journey through Bhutan, safaris in South and East Africa, and outdoor adventures in New Zealand. On any given weekend if he is not traveling around the world you can find him enjoying Chicago's best food and wine, meditating, or unwinding at home with his Pomeranian, Noah.
Megan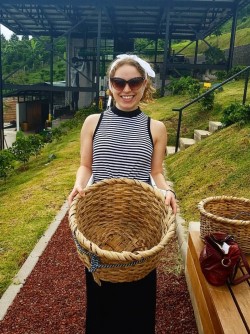 Megan came to Costa Rica Experts from upstate New York, bringing with her a background in marketing and an appreciation for animals, food, and travel. She notes Iceland, St. Lucia, and Alaska among her favorite destinations but Costa Rica's Turrialba cheese, coffee plantations, and wildlife have a special place in her heart. She visits Costa Rica annually and has been to every major destination in Costa Rica thus far, except for the Nicoya Peninsula, but it's on her list! One of Megan's most memorable moments in Costa Rica was witnessing sea turtles hatch in Tortuguero. Spotting her first tarantula, however, was less thrilling.
Ariana

Ariana joined the Costa Rica Experts team in 2012 following a one-month homestay experience in San Jose. Since then, she has returned to Costa Rica yearly to revisit the country's incredible nature and unique accommodations. Her favorite Costa Rica moments include sunrise yoga in the middle of the rainforest and standing up on a surfboard for the first time. Despite her affinity for sun and sand, Ariana is based in Chicago where she is active in comedy and music.
Matt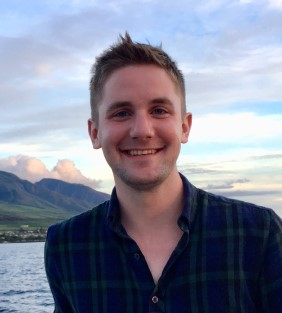 Somewhere between studying abroad in London and teaching in South Korea, Matt's affinity for travel developed into professional expertise. He's explored much of Europe and Asia, citing Tokyo and Hong Kong among his favorite destinations thanks to their excellent dining culture. Matt's appreciation of food extends to Costa Rica; he always indulges in the country's tropical fruit, high-quality coffee, and fresh ceviche. While he loves hiking Costa Rica's most impressive landscapes – the massive Bajos del Toro Waterfall and Corcovado National Park, for example –  much of Matt's free time is spent indoors avoiding the Midwestern weather.
Monica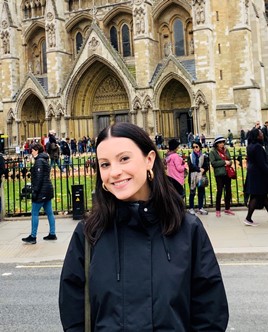 Having visited Costa Rica since she was young, Monica is no stranger to the country. She especially adores the country's hidden gems, like the South Pacific region, where the beaches are pristine and empty! Among trips to Costa Rica, she has explored parts of Spain, Mexico, Puerto Rico, and other Spanish-speaking countries. Outside of work, Monica is likely wandering art museums, listening to electronic music, or enjoying vegetarian food.
Sarah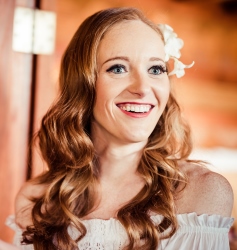 Sarah is no stranger to travel – a natural curiosity about the world inspired her to pursue a degree in tourism. She studied in France, China, and Dubai, and toured countless other countries before becoming an Expert. With an interest in ecotourism (she worked at one of the first LEED-certified hotels in the US!), it is no surprise that she fell in love with green Costa Rica. She loves all of the other wonderful features of the country, saying "In all of my studies and travels, I have never before been to such a friendly, welcoming country. It's truly refreshing." In fact, she was married in Costa Rica at Arenal Volcano in 2016.
Grethel
A Costa Rica native, Grethel has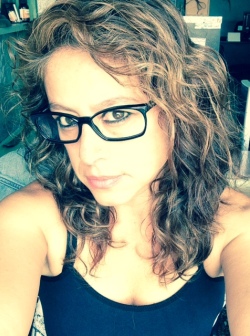 been an "Expert" her whole life! After entering the tourism industry many years ago, this proud Tica began lending her skills to Costa Rica Experts almost ten years ago. Her passion for her homeland stems from its natural beauty and the freedom that it inspires. "I am very proud of being Costa Rican because we are living in paradise," she says. "We can breathe day by day the freedom of living in an exotic, peaceful, happy country." Grethel is well-qualified to pass on her expertise, as she frequently explores the natural playground she calls home.  She enjoys running, mountain biking, dance, photography, and has an affinity for wine and Italian cuisine.
Elsa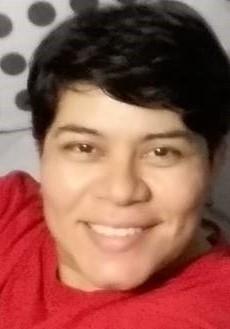 After finishing her major in tourism long ago, Elsa began working with local tour operators before settling in at Costa Rica Experts, where she has been a member of the family for 24 years. For Elsa, the country's most impressive highlights are nature and wildlife, especially in the more remote areas. Her favorite destinations in the country are the more "wild" spots,  like Tortuguero the Osa Peninsula. Though she was born in Nicaragua, Elsa has a deep and thorough knowledge of local sights and flavors. "My favorite typical dish is the "chifrijo" (pork meat, rice, beans and pico de gallo – tomato salad)". She is also passionate about all kinds of music and especially enjoys seeing her favorite singers live.
Edwin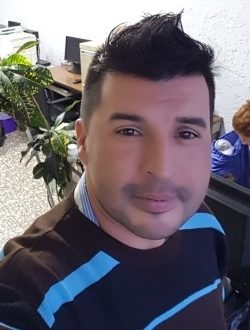 Edwin is originally from Costa Rica and brings more than 12 years of experience in the tourism sector to the Costa Rica Experts team.  He has worked with local agencies and tour operators in areas like reservations, marketing operations, and customer service. He is passionate about his country and in his free time explores its beautiful mountains and beaches.  A love of Italian and Mexican food, you can often find Edwin in the kitchen. He also enjoys movies, swimming, and taking care of his six (yes, six!) dogs.
Uriel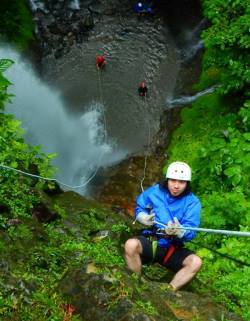 Uriel is a native Costa Rican with a deep connection to nature and wildlife. He taught English in the country's rural areas before setting off to explore Costa Rica on his own and, eventually, joining the Experts team. Much of Uriel's life revolves around family and food. "My family has a farm in the mountains. We like to plant and cook our own food."
When he's not experimenting with different types of cuisine (Creole and pan-Asian are his favorites), Uriel is a collector of over one hundred board games and father to a baby boy, Maximo. He and his wife Melanny also have two dogs, Camila and Cupcake. Though he is based in San Jose, Uriel enjoys spending time in Manuel Antonio and Monteverde when he has the chance.
Amy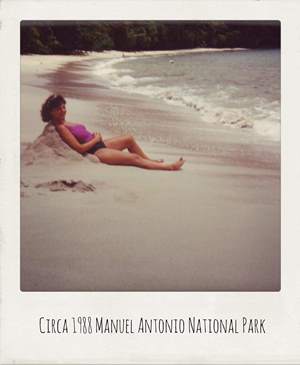 The original Costa Rica Expert, Amy brought the company to life over 30 years ago and remains at the helm of operations today. Her travel expertise reaches far beyond Central America, though Costa Rica is where her heart and soul settled long ago. When not working on home renovation projects, Amy finds balance in her life by enjoying golf, pilates, traveling, and spending time with her family. An active contributor in every department of Costa Rica Experts, she continues to steer the ship with her dogs, Humphrey and Hank, by her side.