Celebrating 30 Years Planning Custom Costa Rica Vacations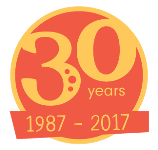 Peace of Mind and Flexible Booking with Costa Rica Experts:
If you're unable to travel due to Covid-19 travel restrictions, border restrictions, or quarantine, we will rebook your trip for future travel dates. Please inquire for full rebooking waiver details.
Travel Planning in 2020 and Beyond
Our custom travel planning services allow you to distance comfortably on the beaches of Costa Rica and deep in the heart of its rainforest. Private tourist vehicles and intimate guided tours are a keystone of our custom itineraries, giving you the room you need to relax and enjoy your vacation.