This 23-room boutique hotel, located in Panama, offers a picturesque setting in the mountains outside of Boquete in the Chiriqui Highlands.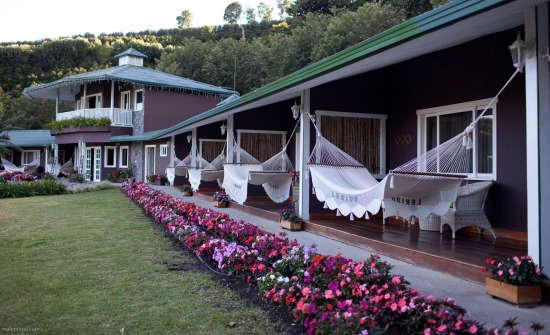 With a private nature reserve and more than 550 different species of birds, Finca Lerida is a hotspot destination for birdwatchers, nature photographers and eco-tourism in general! Finca Lerida Ecolodge is surrounded by a coffee plantation, which is directly next to the only national park in Panama to contain a volcano – Baru. Finca Lerida has been exporting coffee to Germany since 1929 and was originally built by a Norwegian engineer who came to work on the Panama Canal and the docks in Colon.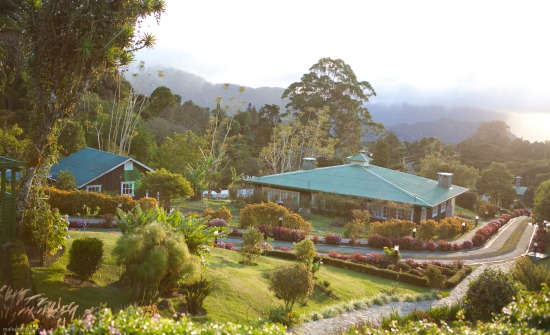 The property has its own network of trails offering sweeping views of the coffee plantation and surrounding mountains. Spend the morning hiking with a local guide to observe the stunning Quetzal bird and end up at a waterfall in the tropical forest.
Finca Lerida Coffee
Coffee lovers will adore the chance to get a hands-on experience of a plantation, learning everything from the particular genetics of this specific variety to different brewing methods. And of course, their coffee shop is simply indescribable.
Dining
Experience the delights of high altitude cuisine with a classic menu served at a restaurant in the heart of the plantation, with a wooden deck and incomparable gardens. The international menu is spiced up with the chefs' own creations, a combination of local and fresh ingredients, savory seasonings, and fine dining!
Rooms at Finca Lerida
Finca Lerida contains 21 rooms.  All rooms offer deluxe toiletries, Wi-Fi internet, phone service, and a 42-inch LCD TV with satellite cable.
The Standard Rooms at Finca Lerida are surrounded by gardens.  The vintage atmosphere can hold either two Queen beds or one King.
The Deluxe Rooms each have their own terrace with hammocks for enjoying the stunning mountain and coffee plantation views.  These rooms can hold either two Queen beds or one King.
The Suites offer a comfortable and romantic atmosphere.  The living room has a fireplace, and the jacuzzi in the bathroom is sure to please!  The balcony gives some of the best views of Finca Lerida.  Guests can choose either two Queen beds or one King.
The Historic Suite was begun in 1908 and it took 10 years of hard labor to complete.  This is perfect for families, as the historic home contains a living room with a fireplace, dining room, family room, library, and second floor.