Rafiki Safari Lodge, a safari style tent camp, is on 750 acres of jungle along the Savegre River on the South Pacific Coast of Costa Rica.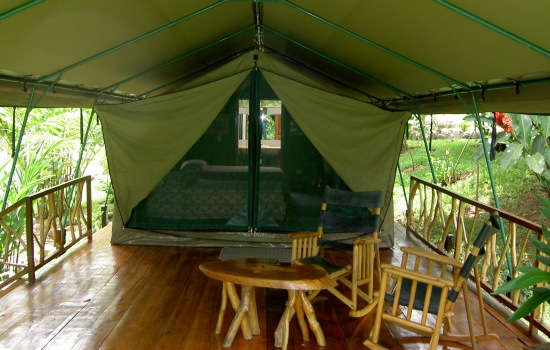 The ten rustic safari tents are set atop hardwood decks and come with its own private bath and pristine views of the mountain. The lodge houses a restaurant, bar, and pool with waterslide.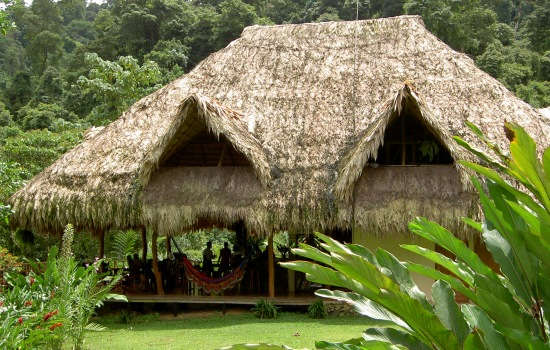 The Lekker Bar and Braai at Rafiki Safari Lodge cooks up delicious BBQ South African food, prepared on the grill and accompanied by side dishes whipped up by the professional local chef. The bar has plenty of tasty drinks while you relax and enjoy the natural beauty of this luxury tent camp.
Activities at Rafiki Safari Camp

The pristine surrounding wilderness and the nearby Savegre River form the basis for many of the activities guests will find at the Rafiki Safari Camp. Venture to the river via truck ride, hike, or horseback, and discover the adrenaline rush of whitewater rafting! With several different tours available (suited to various levels of experience), it's definitely a favorite thing to do. Several of these tours also include stop-offs at a waterfall and a cultural village.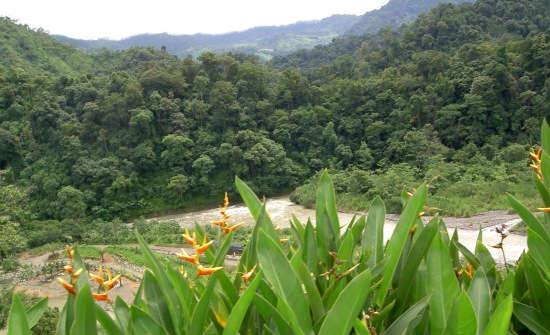 Where Rafiki Safari Camp really leads the way, however, is in birding and wildlife-watching. Within the property's immense tracts of untouched forest, guests will delight in over 300+ bird species – it's truly a world-class destination for serious birders! Rafting and horseback trips are great opportunities to view the wildlife of the area.
Rafiki Safari Lodge Tents
Rafiki Safari Lodge houses guests in spacious rustic tents, imported from South Africa. Each tent can comfortably sleep up to four people. They have large windows that allow the sounds and smells of the jungle in while the canvas walls keep the elements and insects out! Each tent has a private porch with stunning views. All showers are fire-heated, to take the cold out of the spring water.