Tucked away in a private paradise on the shores of Golfo Dulce on the Osa Peninsula, you'll find Kunken Lodge. The very name, "Kunken," is derived from the Ngäbe word for "wild," and the sprawling, lush landscape of this boutique hotel lives up to its meaning. Kunken Lodge is the place to stay if you're looking to immerse yourself in the natural beauty of Costa Rica. This beachfront lodge offers gorgeous views of the gulf, close proximity to the rainforest, as well as private, airy, and welcoming accommodations. With a plethora of amenities like the open-air restaurant, spa, tours, and activities, there's something for everyone who stays at this gorgeous and private wilderness hotel. 
Amenities
Open Air Beach Restaurant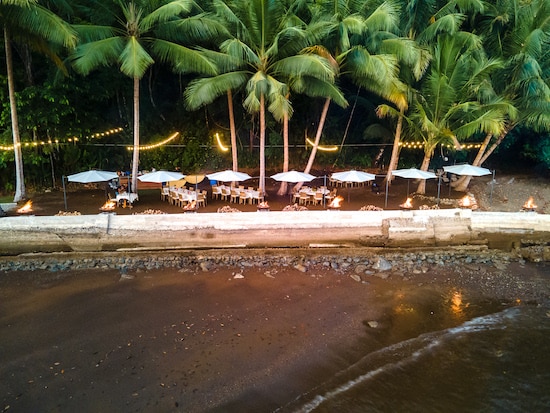 Kunken Lodge boasts their own on-site restaurant serving fresh and local ingredients—many of which are grown on the property! This hotel values living and eating in a holistic way, putting an emphasis on taking care of the planet as well as our bodies. The open-structure restaurant brings the ocean and jungle inside so you can truly enjoy nature while nourishing your body and mind. Make sure you don't miss the striking sunsets seen from the restaurant in the evenings while enjoying delicious local cuisine. 
Spa & Wellness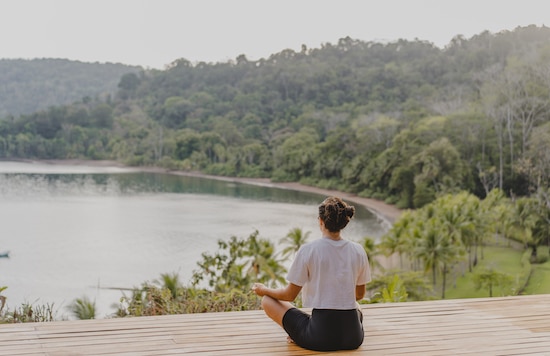 After a tiring day of watersports, hikes, and wildlife sightings, find respite in the spa. Wellness is a major focus at Kunken Lodge, and their spa services align with that ethos. Whether you are in need of a facial, deep tissue massage, body wrap, or simply looking to simply borrow a yoga mat, the spa and wellness services have you covered. As a bonus, all of the ingredients used for spa treatments are organic and specifically chosen for their various holistic benefits. All treatments can be conveniently booked through the concierge. 
Tours & Activities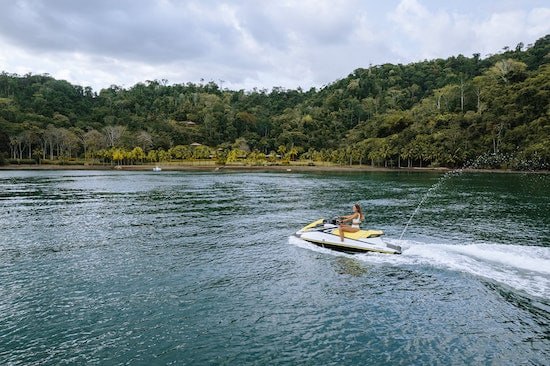 Given its location on Golfo Dulce and close proximity to the Osa Peninsula, it's safe to say that you will never run out of options for various tours, day trips, and activities. You can book day trips to Osa highlights like Corcovado National Park or Caño Island, arrange rainforest hikes or mangrove boat tours, and even rent out jet skis and kayaks through the concierge. From various watersports to more relaxed activities like yoga and fishing, on-site tours, or slightly further out excursions, there is something for everybody to do. Ask one of our experts which tours and activities they think are right for your trip! 
Kunken Lodge Accommodations
All of the villa and room options at Kunken Lodge have a welcoming feel as well as a light and airy atmosphere, matching the tranquil and beautiful natural landscape surrounding the property. There are three types of lodging: Deluxe Rooms, Kunken Villas, and the Three Bedroom Ocean View Villas. Each accommodation comes equipped with amenities including but not limited to things like coffee makers, ceiling fans, and free Wi-Fi so you can stay connected. At this boutique hotel, you don't have to sacrifice luxury or convenience to immerse yourself in nature.
Deluxe Rooms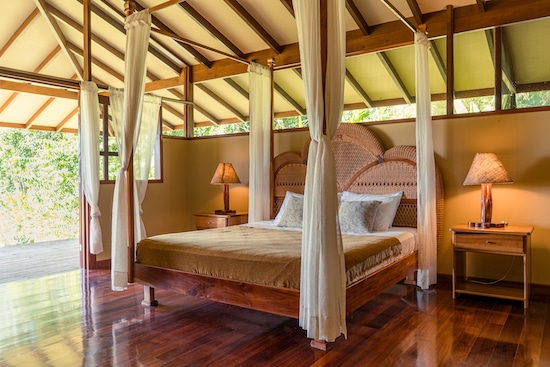 Deluxe Rooms are great for couples or individuals, with a king-size bed and private garden.
Kunken Villas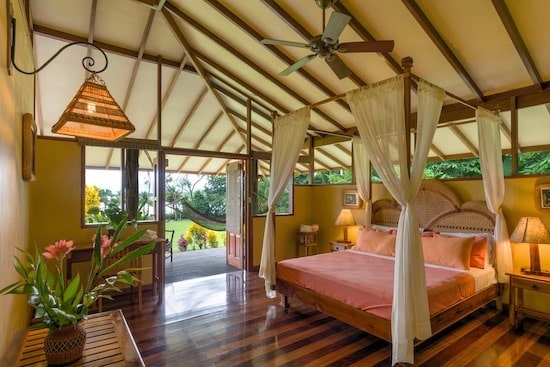 Kunken Villas are equipped with two extra large beds that can be split into four single beds, making it a great option for smaller groups.
Three-bedroom Ocean View Villa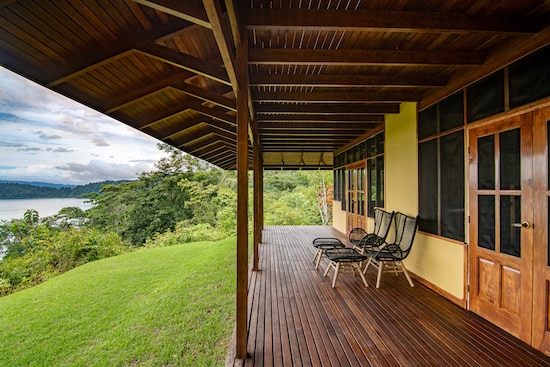 The luxurious Three Bedroom Ocean View Villa, situated at the top of the hill at the resort, is able to accommodate large groups with two floors and several beds.