Copa De Arbol Beach and Rainforest Resort is an eco-luxury beachfront resort set on 70 acres of untouched rainforest reserve. It is located on the Osa Peninsula near Drake Bay and is accessible by boat or flight. This is one of the most remote and pristine destinations in the country.
Tucked into the tropical rainforest, at Copa de Arbol the monkeys swing from trees above your head and toucans might perch on your roof! Enjoy multiple coves and beaches and miles of hiking trails. This is the perfect spot for eco-adventuring.
Amenities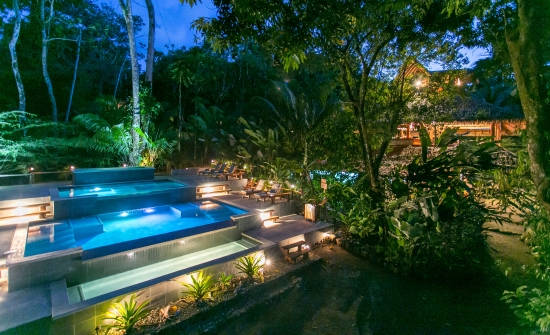 Copa de Arbol is one of the only lodges on the Osa Peninsula to offer air-conditioning, a true luxury in this remote rainforest setting. Additionally, the lodge features a stunning 3-tiered pool for afternoon cool-offs if you should ever tire of the pristine beaches bordering lodge.
The beachfront restaurant and full bar are newly constructed and happy to serve! This is truly the ultimate opportunity for some eco-luxury, close enough to Drake Bay for tours and yet remote enough for the joys of untouched forest.
Copa de Arbol Activities
Sitting on the Pacific Ocean side of Costa Rica, the Osa Peninsula contains one of the largest remaining patches of tropical rainforest in Central America, and it forms the heart of Costa Rica's national park system.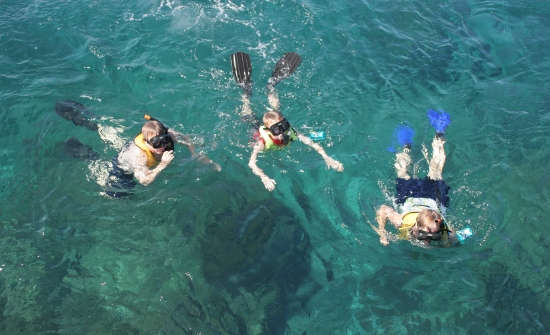 Thanks to the untouched nature of the area, it has become a hot spot for conservationists, researchers, and tourists looking for anything from a week on a beautiful beach to rainforest or ocean adventures!
Copa de Arbol offers a wide range of activities that take full advantage of the natural beauty and tranquil atmosphere of the Osa Peninsula.
Copa de Arbol Cabinas
Copa de Arbol is made up of 10 cabinas. Each is nestled among the trees, and constructed using recycled material and reforested wood. All accommodations have ocean and rainforest views, a seating area on the balcony, air conditioning, ceiling fans, and tiled bathrooms.
Enjoy being just 100 yards from the beach – you'll get to fall asleep to the sounds of both the ocean and rainforest! Cabinas are meant for 2 or 4 guests each. All cabinas at Copa de Arbol have at least one Queen-sized bed, in addition to either a second Queen bed or two twin beds in the 4-person cabinas.