Opened to the public in 2014, Bodhi Tree Yoga Resort is located in Nosara on the Nicoya Peninsula. The resort is a short walk or shuttle ride from Guiones Beach in the heart of surf and yoga country.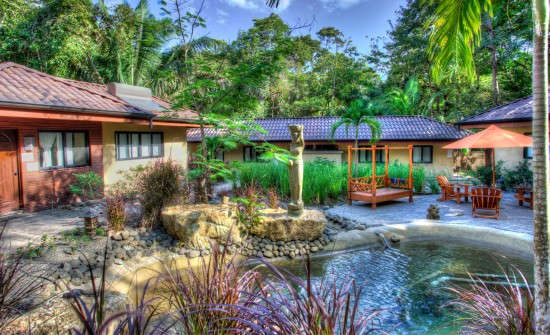 This luxury boutique yoga and surf wellness resort features 26 Bali-style rooms and lush grounds. Bodhi Tree Yoga Resort provides both beginner and advanced levels of yoga and surf instruction.
Bodhi Tree Yoga Resort Amenities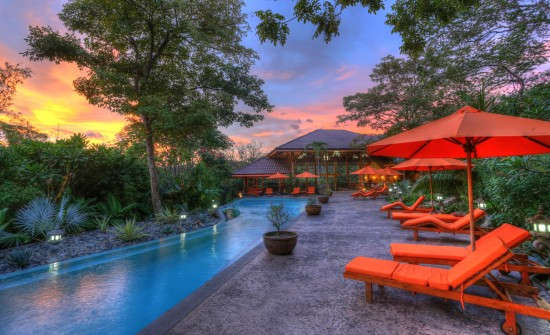 The Bodhi luxurious wellness experience includes yoga and pilates classes daily, an in-house surf school, a fresh juice bar, a gym and a full-service spa. After your daily yoga class, re-energize at the juice bar and unwind at the pool. They also have a shuttle that will take guests all around the area, including Guiones Beach which is just a couple minutes away.
Bodhi Tree Yoga Vacations
Two different yoga styles are offered at the yoga resort: the more challenging Vinyasa style and the gentler Restorative meditation. Choose your style and an expert yoga instructor will assist and guide you through your daily yoga practice. One yoga class per day are included in your Bodhi Tree yoga vacation. The wellness resort also promotes a healthy lifestyle with a variety of fresh, all-natural cuisine.
Bodhi Tree Resort Rooms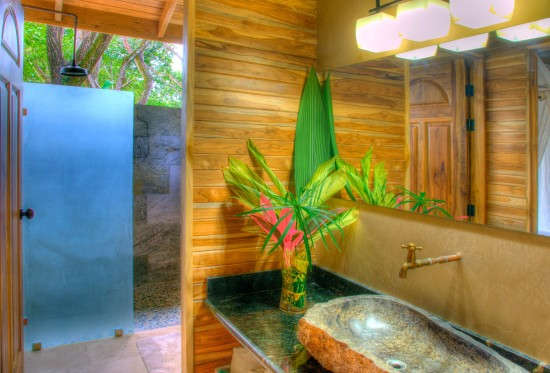 Bodhi Tree's 26 rooms are divided into 5 categories: private, double, and triple rooms with a shared bathroom; double deluxe rooms; and private executive rooms.
The Private, Double, and Triple Rooms with Shared Bathrooms include twin beds, shared bathrooms, open-air showers, A/C, Wi-Fi and a safe.
The Double Deluxe Room includes one queen-sized bed and one twin bed, an open-air shower, balcony, A/C, Wi-Fi and a safe.
The Private Executive Room includes one king-size bed, a private open-air shower, balcony, A/C, Wi-Fi and a safe.