Situated in the Gulf of Chiriqui on the Pacific Coast of Panama, Isla Palenque is an intimate eco-lodge accessible by boat. This private island is made up of over 395 acres of jungle surrounded by seven pristine beaches – just waiting to be discovered!
How to Get to Isla Palenque
Once you arrive at Tocumen International Airport in Panama City, you can drive or take a short 45-minute domestic flight to Enrique Malek Airport in the town of David. Once you arrive in David, a representative will meet you for the one-hour drive to a boat dock in Boca Chica. From there, take a short boat trip to Isla Palenque's private dock where you will complete the check-in process cocktail-in-hand.
Amenities
Isla Palenque amenities include complimentary Wi-Fi, seven private beaches, use of kayaks and paddle boards, off-site tours such as fishing and snorkeling, and hiking trails from which howler monkeys and a multitude of bird species can be spotted. On-site tours are also available such as the Secrets of the Island Hike, Kayak Tours, Tree Climbing Canopy Tour, Hike to Punta Ballena, Rock Fishing, Birdwatching, and more.
Isla Palenque Dining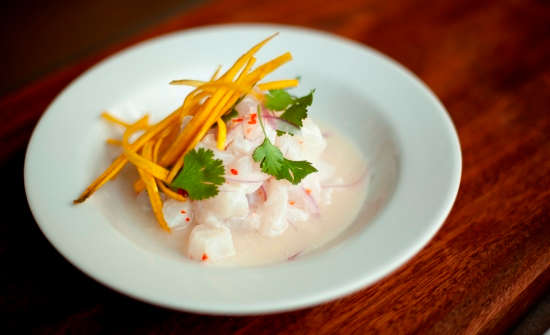 Home-cooked breakfast, lunch, and dinner are served daily from the open-air Las Rocas Restaurant & Bar, which serves many ingredients grown right on the island and from the coastal waters. With a focus on sustainable cuisine, the menu includes a combination of international fare and Panamanian staples such as braised beef, seafood soup, and polenta and chicken served with a variety of vintage Canal-era cocktails.
Beachfront Casitas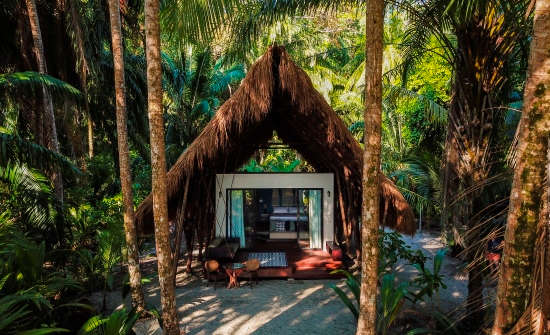 Isla Palenque has 8 beachfront casitas situated along Palenque Beach on the West side of the island. Enjoy ocean views from your private casita – only 50 feet from the beach- or lounge in your seaside hammock.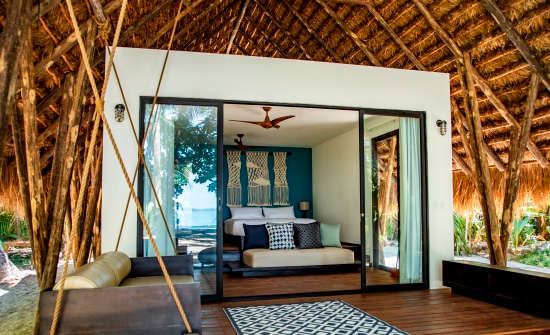 Casitas feature an outdoor bathtub and shower, a spacious garden, air-conditioning, WiFi, laptop-size safe, ceiling fans, king beds, indoor and outdoor bathing experiences, and daily housekeeping services. Each casita accommodates 4 guests maximum.
6-bedroom Beachfront Villa Estate
The 6-bedroom Beachfront Villa Estate has the following room categories: Garden Room (1), Jungle Room (3), and Ocean Suite (2).
All rooms include air-conditioning and large ceiling fans, daily housekeeping, and laptop-sized safes. One Garden Room and one Ocean Suite feature outdoor showers. The Jungle Rooms and Ocean Suites also feature private outdoor sitting areas.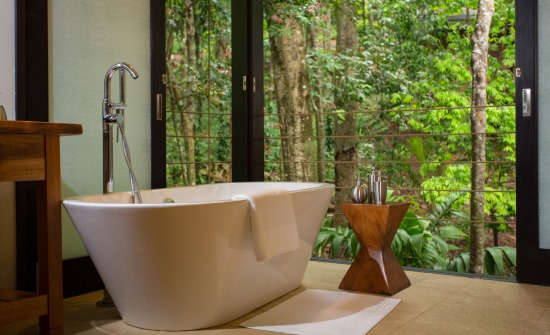 Much of the wooden furniture was made from trees that have fallen on the island and the structures of the beach suites were made from local teak wood.
Related Article: Isla Palenque Island Resort Takes the Lead in Panama Tourism