Located about an hour from Panama City, El Otro Lado Private Retreat is a deluxe boutique hotel located within Portobelo National Park on Portobelo Bay, Panama. El Otro Lado is a stylish boutique hotel incorporating local and contemporary art into its design elements in a location that highlights the surrounding environment of rainforest, mangroves, and coral reefs. The hotel is located on a secluded 272 acres of private reserve accessible by a picturesque 10-minute boat ride.
Amenities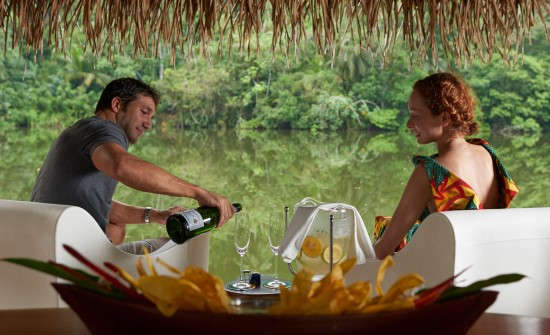 El Otro Lado features an infinity pool overlooking Portobelo Bay and gazebo with a restaurant, bar, and lounge. The hotel offers guests an array of fusion cuisine which combines local food culture with Oriental, European, and American cuisine. Local, organic ingredients typically take center stage in the creative yet simple menus of El Otro Lado. The chefs are able to accommodate private dinners and special meal requests. The hotel offers vegan, vegetarian, and gluten-free menus. Room service is also available
Activities & Attractions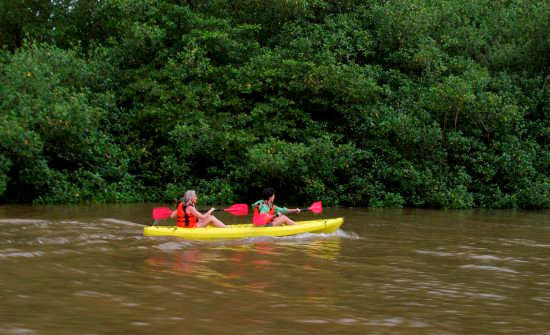 Activities accessible from the El Otro Lado include estuary excursions on La Farahona, fishing, beach picnics, diving, historic walks, art workshops, and massages. Thanks to the property's private natural reserve, a multitude of bird species have used its grounds as a refuge. Explore the reserve with a naturalist guide admiring the diversity of the region's species. An abundance of other wildlife can be found in Portobelo Natural Park including wild cats, monkeys, foxes, river otters, porcupines, peccaries, and tapirs.
El Otro Lado Villas
El Otro Lado offers five Bay view villas in variations of 1, 2, & 3 bedrooms. Each villa has an artistic design featuring photography, local art, and contemporary sculptures. Villas have king-size beds with 100 Egyptical Percale cotton sheets, Bose iPod docks, mini-bar, 42″ LCD TV with satellite and a DVD player, an electronic safe, and WiFi throughout the property.
Forest House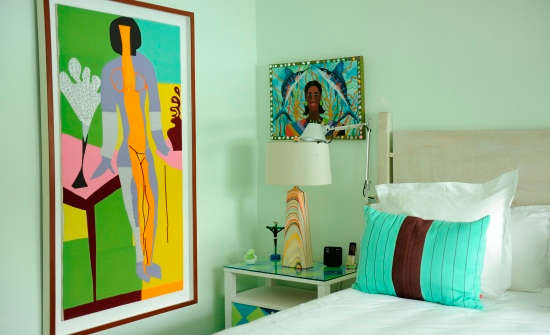 The Forest House is a 700 square foot (65 square meters) villa situated between the rainforest and a waterfall for the ultimate connection with nature.
Sea House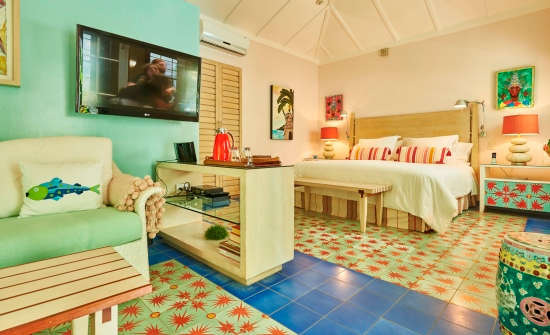 The Sea House is a 700 square foot (65 square meters) Caribbean-style one-bedroom villa with views of the sea bay and the rainforest from the terraces. The house is decorated with a collection of African masks created by plastic waste material in the style of Arte Povera.
Sun House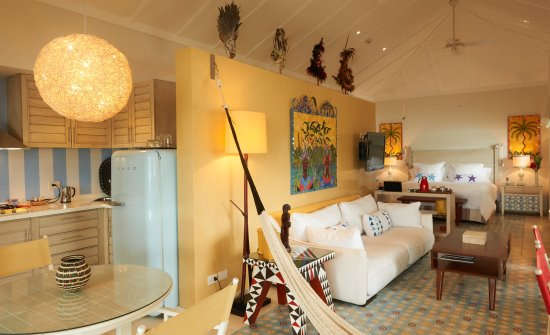 The Sun House is a 1023 square foot (95 square meters) located at the edge of the rainforest with exceptional bay views, two terraces, and exclusive privacy. The house is outfitted with a collection of Congo headgear, paintings from local artists, and evocative photos of Sandra Eleta, Panama's most recognized contemporary artists.
Spirit House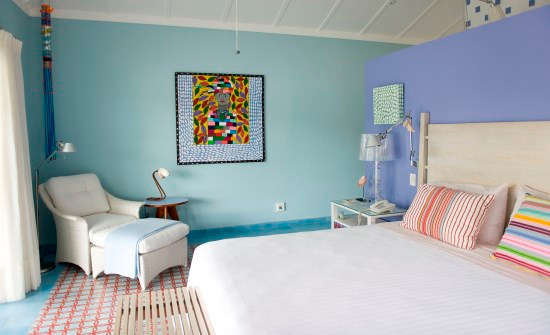 The 2314 square foot (215 meters) Spirit House is a 2-bedroom house with a living room and views of the sea bay from the terrace. The decorations display art from Portobelo Workshop artists, colonial chairs, handicrafts created by the Embera and Guna Indians, contemporary photography, and European art.
Casa Grande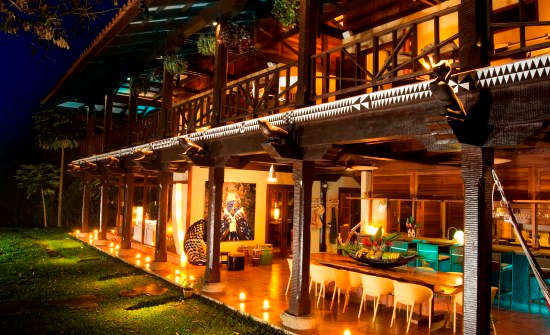 The Casa Grande is a three-bedroom villa that can be booked as a private residence or by the room. The 8611 square foot (800 meters) villa overlooks Portobello Bay and is spread out over two floors. The ground level features an air-conditioned living room, a bar, and outdoor dining space. The three suites are located on the second level surrounded by spacious terraces with beautiful views of the jungle and bay.