Panamonte Inn & Spa, located in Panama, has almost a century of experience in serving their guests, and it shows! This charming historic hotel is set in the cool highlands of Boquete, not far South of the Costa Rican border.
A morning at Panamonte Inn & Spa is heavenly.
Wake up to the sounds of birds singing and the burbling of the Caldera River. There's no doubt, however, what will finally get you out of the comfort of your bed: coffee! The coffee at Panamonte is family-grown and award-winning. Enjoy your breakfast either in their dining room or on your private patio.
Dining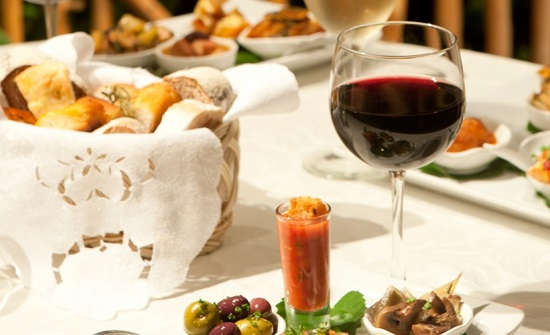 The relaxed country ambiance of the dining room makes it no surprise that Condé Nast Traveler has called Panamonte's restaurant one of the best in Central America. People have come from far and wide to taste the cuisine of Chef Charlie. Food at the restaurant is fresh and local when possible, and prepared simply. Mouthwatering options abound.
Panamonte Inn Rooms
All hotel room options at Panamonte Inn & Spa offer full-service accommodations.
The Standard Room is cozy, with either two twins or a Queen-sized bed.
The Superior Room is on the second floor and has a private entrance.  This is the perfect room for couples!  The suite features a King-sized bed.
The Junior Suites are stylishly decorated with locally-produced furniture.  They contain oversize bedrooms with two Queen-size beds, terraces with mountain views, and deluxe bathrooms.
The Terrace Rooms are exceptionally comfortable, with King-size beds and a private outdoor seating area.  They are set back in the gardens with beautiful mountain views.
The Master Suite has a garden view and is equipped with a Jacuzzi. It features a King-size bed, private patio with a fireplace, and furniture made by local artisans.
The El Fresal at Panamonte Inn is a 3-bedroom villa located across the street from the main hotel. This is perfect for groups or families and can house up to 6 guests. There is a master bedroom with private bathroom, two bedrooms with twin beds and a shared bathroom, a living area, fireplace, and a small outdoor terrace.