Casa Corcovado Jungle Lodge, tucked away in the trees and cooled by the Pacific Ocean, is a 170-acre private reserve bordering Corcovado National Park on the Osa Peninsula.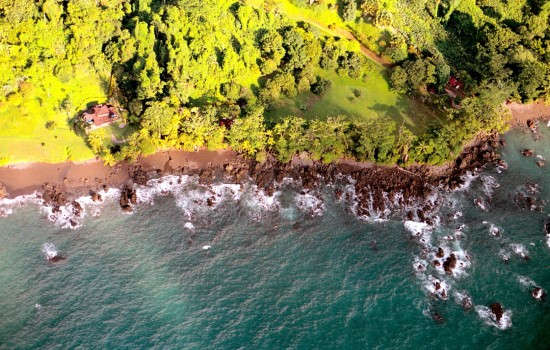 Carefully designed and built by an American naturalist with over twenty-five years of local experience, this unique lodge offers accommodations constructed with the highest concern for conservation in harmony with the landscape and the environment. Casa Corcovado Jungle Lodge provides the ideal base for your in-depth rainforest experience.
Casa Corcovado Activities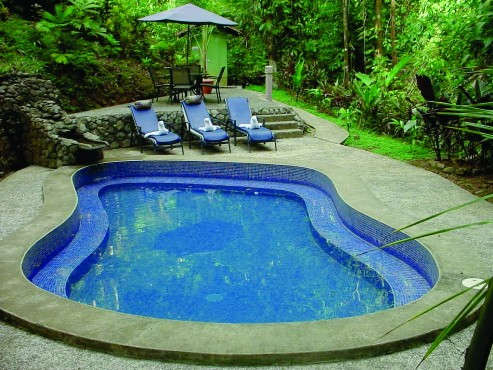 Casa Corcovado Jungle Lodge contains a bar, two swimming pools, a restaurant, a gift shop, laundry services, a salon, and a massage retreat. Join in a Casa Corcovado tradition at the margarita sunset point, where every evening guests and staff gather to watch the beautiful sunsets over the Pacific Ocean. Cold drinks are available, and sometimes whales can be spotted in the last of the daylight!  More interested in just relaxing? Casa Corcovado boasts a 500-meter long beach, with the palm trees of your tropical dreams! With lounge chairs and hammocks already set up, you can even ask at the front desk for a ride to the beach, and arrange a pick-up time to return to the lodge.
Casa Corcovado Rooms
The accommodations at this "Lost World" are 14 artfully-appointed individual bungalows offering unpretentious comfort, mosquito-netted beds, ceiling fan, tiled floors, lounge area, hammock, and ample closets. Roomy private bathrooms have hot water showers and designer fixtures. As you stroll down the sidewalk, your eye can't help but be drawn to the beautiful stained glass on the door and wooden shutters on the windows, handmade by Costa Rican artisans.