La Paloma Lodge is a spectacular eco-lodge in Drake Bay nested on a steep hill overlooking the Pacific Ocean on the Osa Peninsula. The lodge is family-owned, and was built originally as a clubhouse for the current owner's father.
SCUBA diving, snorkeling, hiking, kayaking and horseback riding can be enjoyed here, and there is also a pool where you can sit and enjoy the large variety of birds and wildlife that call this place home.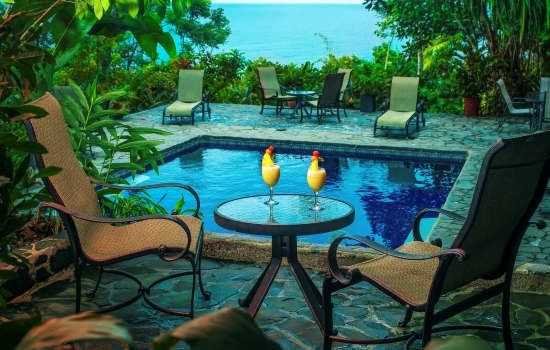 La Paloma Lodge employs the highest caliber of naturalist guides to help you experience Mother Nature to her fullest. With 25+ years of experience, La Paloma Lodge knows what they're doing, with exceptional hospitality.
La Paloma Activities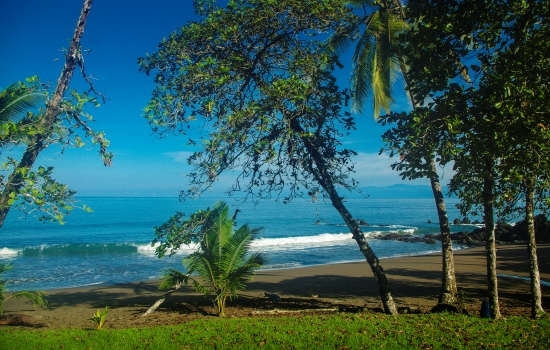 La Paloma Lodge is placed in a stunning area of Costa Rica – the Osa Peninsula, which holds some of Central America's last remaining untouched tropical rainforest. The landscape contains a myriad of ways to find adventure – or just find one of the secluded beaches for a quiet day of meditation. Birdwatchers will find plenty to love about La Paloma's gardens. Snorkeling and scuba diving are hugely popular, and guests can explore the area via horseback, hiking, kayaking, or boat trips!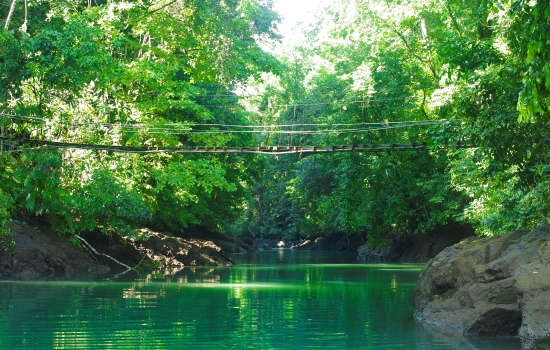 There are a variety of guided tours that venture into the nearby Corcovado National Park, as well as mangrove boat tours. With all the variety of wildlife and nature in the area around La Paloma Lodge, you'll never want to leave!
La Paloma Rooms
Eleven thatched ranchos or villas are spread on 12 richly landscaped acres, for a feeling of privacy and seclusion. They feature artistically tiled private baths, ceiling fans, expansive balcony with hammocks, varnished hardwood floors, and breathtaking views of the Pacific Ocean.
All rooms contain King-size beds and orthopedic mattresses. The four newly-remodeled rooms have central air conditioning as well as ocean views.
The Ranchos and Sunset Ranchos are individual cabins at La Paloma Lodge that offer a more secluded experience, but with stunning views and a cool ocean breeze.