Enjoy sweeping views of the 30-acre coffee plantations from the Costa Rica Marriott Hacienda Belen, a Spanish colonial-style deluxe resort conveniently located between the airport and downtown. Relaxation awaits guests by two spectacular pools and a garden Jacuzzi.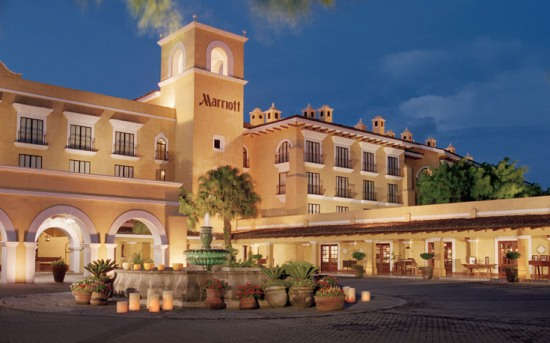 Voted by Condé Nast as one of the best hotels in Central America, the Costa Rica Marriott Hacienda Belen has unique architecture and elegant antiques all hidden away in this luxury hotel that features captivating grounds and stunning decor. This is definitely not your typical Marriott! It's the perfect place to stay when you're planning on day tours and adventures in the bustling city of San Jose.
Amenities at Costa Rica Marriott Hacienda Belen
The facilities at Costa Rica Marriott Hacienda Belen feature restaurants, health club with weight room, exercise room, saunas and fitness center, jogging and nature trails, three tennis courts, driving range and golf pro shop, martini bar, salon and full-service amenities such as room service, concierge and complimentary airport shuttle.
The Kuo Spa offers a wide variety of spa treatments, including body wraps, scrubs, facials, massages, and more! What could be better than returning from a day of adventure to enjoy the steam room? Experience the elegant dining at Las Isabela, where Peruvian classics will delight and dazzles guests, the international cuisine and impressive full bar of Antigua, and the gourmet coffee and light menu at the Casa del Cafe. If you need a casual night after spending the day on tours, check out La Castilla, which serves up both cocktails and live music.
Marriott Hacienda Belen Rooms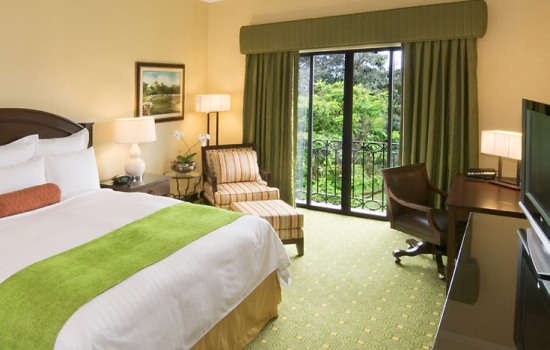 The Costa Rica Marriott Hacienda Belen offers 299 spacious rooms that feature Marriott's new bedding, plush mattress, mini-bar, bathrobe, hairdryer, two telephones, and a cable TV. Room views range from the San Jose skyline to poolside or mountain views.