Nestled in the heart of San Jose's business district, the Hilton Garden Inn La Sabana operates within the modern Sabana Business Center building. Our experts recommend this property if you're staying in San Jose due to its prime location near the San Jose International Airport, the National Stadium, and La Sabana Park—it's strategically located close to all that San Jose has to offer.
Amenities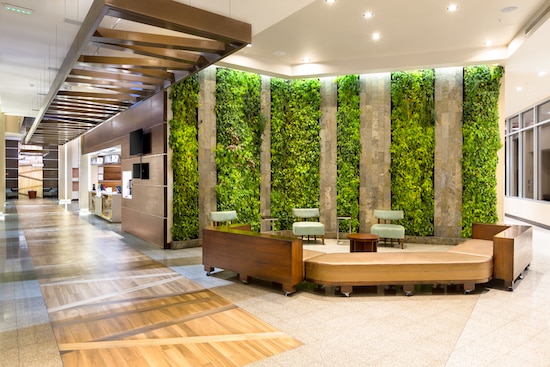 Set between the 13th and 20th floors, this hotel offers functional luxury with gorgeous views of San Jose, so you can enjoy the beauty of the city while having access to world-class amenities. 
Fitness Center
If you're hoping to get your workouts in on vacation, Hilton Garden Inn La Sabana's gym boasts modern equipment as well as a shower and sauna area. 
Cuisine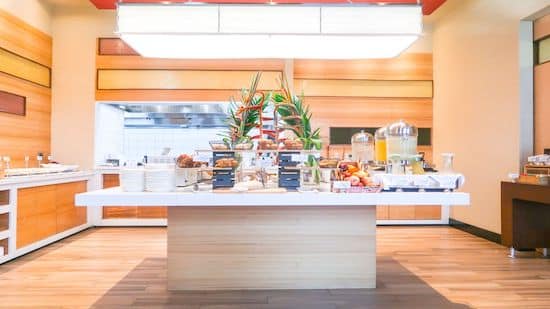 This property has a few different dining options. There is an on-site restaurant open from 7 AM – 10 PM daily that offers buffet breakfasts and a la carte lunches and dinners, a lobby bar with a varied selection of drinks and cocktails, and a Pavillion Pantry that is open 24 hours for those times when you need a quick snack. If you'd like to enjoy your meal in the privacy of your own space, they also offer room service. 
Business Center
Given the hotel's location in the Sabana Business Center, making time to work while on vacation is a specialty here. There is a complimentary business center with meeting rooms, work areas, and free Wi-Fi that is open 24 hours for guests. 
Pool
Whether you need to get your lap in or just want to take a relaxing dip, this hotel has a state-of-the-art outdoor pool with sweeping 360-degree views of San Jose.  
Accommodations
The Hilton Garden Inn La Sabana hosts guests in a variety of sleek and welcoming accommodations. Spaces range from rooms to suites, some with the ability to book as connecting. Both rooms and suites offer various choices between King and Double beds, and a few accommodations have access to a balcony. With so many options, you can customize how you want to experience this slice of the city.