Villa Blanca Cloud Forest Hotel is a local, quiet nature experience set within the peaceful Los Angeles Cloud Forest only about an hour and a half from San Jose International Airport. The region offers the authentic charm of Costa Rican traditions preserved from the turn of the century.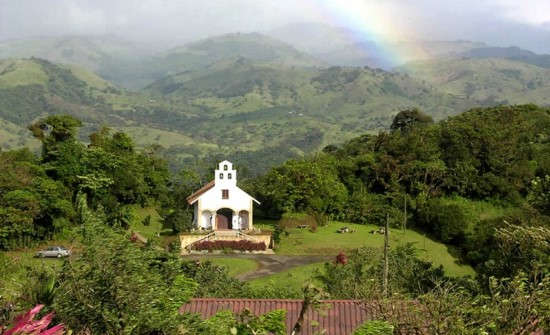 San Ramon is known in Costa Rica as the crib of poets and artists. Villa Blanca is a Green Hotel property that participates in many conservation programs and is a member of C.S.T. (Certification for Sustainable Tourism). The Villa Blanca Cloud Forest Hotel has everything you need for a vacation in the lovely Central Highlands of Costa Rica.
Amenities at Villa Blanca
For true rest and relaxation in the Los Angeles Cloud Forest area, you can't go wrong with a visit to the Voices of Nature Spa at Hotel Villa Blanca. The experienced staff offers everything from facials to body wraps, and the massages are ideal for sore muscles after a day of hiking.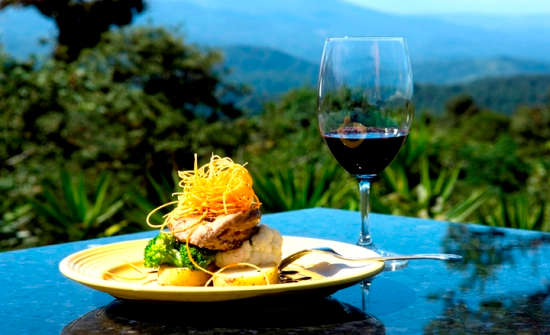 The cuisine at Hotel Villa Blanca is a fusion of international dishes and local favorites. Using fresh herbs and vegetables from the hotel's gardens and greenhouse, Hotel Villa Blanca takes farm-to-table to a whole new meaning with delicious food prepared with organic ingredients and nutrition in mind.
Villa Blanca Hotel Rooms
There are 35 individual casitas at Villa Blanca, which offer private baths, wood burning fireplaces, and a garden terrace. On the main hilltop is the Hacienda House, which houses the restaurant and bar that overlooks thousands of acres of pristine cloud forests and Arenal Volcano. There are few places more amazing and unique than a cloud forest, and the cloud forests of Costa Rica stand out even among their kind.
Villa Blanca Cloud Forest Hotel is dedicated to offering all the comforts of a boutique hotel amongst the most unique and endangered type of tropical forest. There are also a terrace deck, library/game room, and Serenity Spa facilities. Spend your time hiking the reserve trails, horseback riding, and bird watching.
Los Angeles Cloud Forest Hike
Cloud Forest Bird Watching
Bird Watching Highlands & Quetzal Tour
Poas Volcano, La Paz Waterfall Gardens, & Sarchi
San Luis Canopy Tour
Nocturnal Jungle Walk
San Ramon Cultural, Coffee Plantation, & Sarchi Tour
Central Highlands Agro-Cultural Tour
Arenal Volcano & Hot Springs Tour