The three-bedroom, three-bathroom Villa Vertigo is situated on the adults-only Origins Luxury Lodge property on the Upala mountainside overlooking a valley below. It is perfect for families or friends traveling together!
Amenities of Villa Vertigo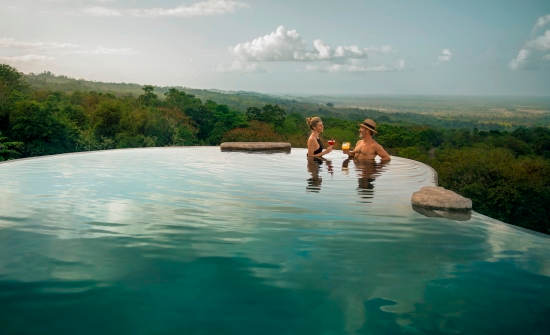 Guests of the Villa Vertigo benefit from all the amenities that Origins Luxury Lodge has to offer.
Villa Vertigo Features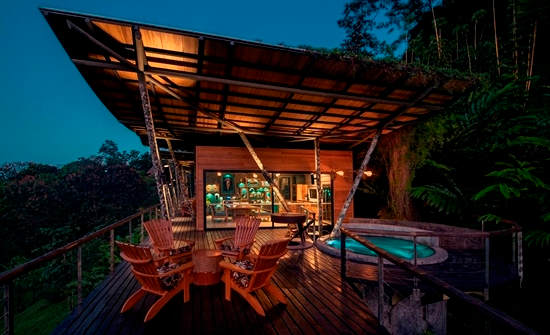 Relax on the large terrace with a fire-heated Jacuzzi with an incredible 180-degree view of the volcanoes, Nicaragua Lake, and out over the Estate.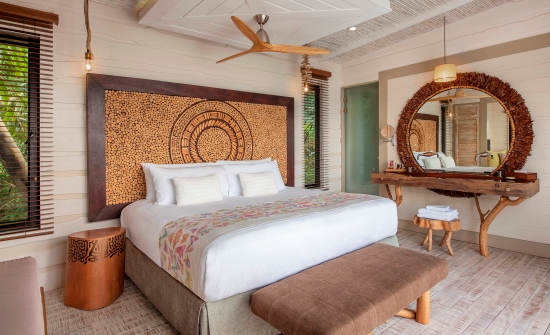 Set high amidst the forest canopy, the 2,368 square foot Villa Vertigo has three bedrooms, three en-suite bathrooms, a fully-equipped kitchen with high-end appliances, a cozy living room, a safe, and room service.
Villa Vertigo can accommodate a maximum of 9 guests.