Hotel Mountain Paradise is a moderate boutique hotel located near Arenal Volcano in Costa Rica. Mountain Paradise is surrounded by natural flora and fauna with an awe-inspiring view of Arenal Volcano.
Amenities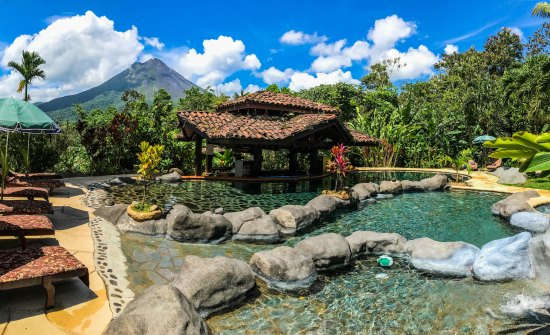 Hotel Mountain Paradise has two dining options on property: Arenal Koita Restaurant and Ave del Paraiso Restaurant. Arenal Koita serves up typical Costa Rican cuisine daily from 12 pm to 10 pm. The hotel also has on an on-property spa full of all natural ingredients for ultimate relaxation and rejuvenation.
Mountain Paradise Rooms
All of the colonial style rooms at Hotel Mountain Paradise feature a king-size bed, My Home Intelligent Systems, A/C,  private bathroom with waterfall shower and regular shower, flat screen televisions with cable, fine wood furniture, telephones, WiFi, coffee maker, hair dryer, and a Jacuzzi.
Casita Premium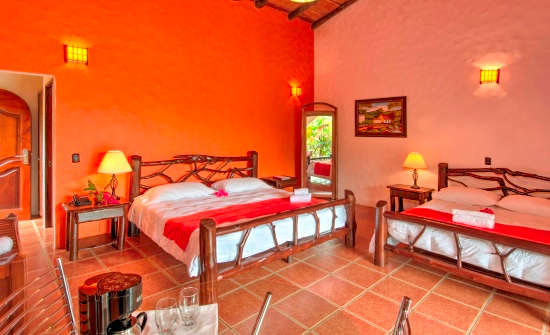 The Casita Premium, or Premium Suite, includes king and queen-size bed options. It has an LCD 26-inch TV, A/C, whirlpool, private garden, and gorgeous view of Arenal Volcano.
Villas Garabito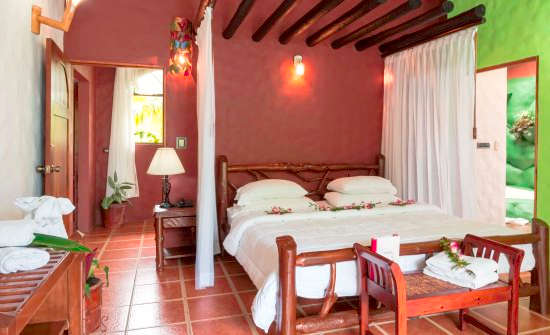 The Villas Garabito is a two-bedroom Master Suite with 1506 square feet of space. It has a private garden swimming pool with a view of Arenal Volcano. Villas Garabito also has a seating area and two bathrooms – the master bath includes a Jacuzzi and home theater. The master bedroom has a king-size bed and the second bedroom includes one single bed and one double bed.
Villas Arenal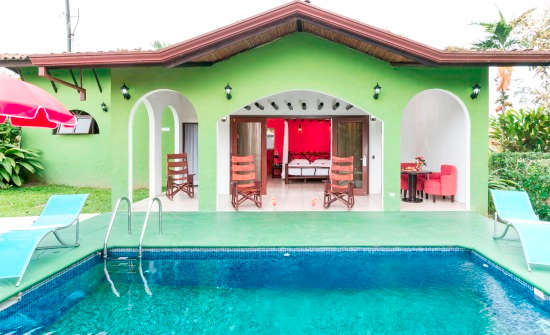 The Villas Arenal, or Master Deluxe Suite, is a two-bedroom Villas Arenal has one king-size bed and two double beds. It also has a private garden swimming pool with view of Arenal Volcano, two bathrooms, and a dining area.
Casita Real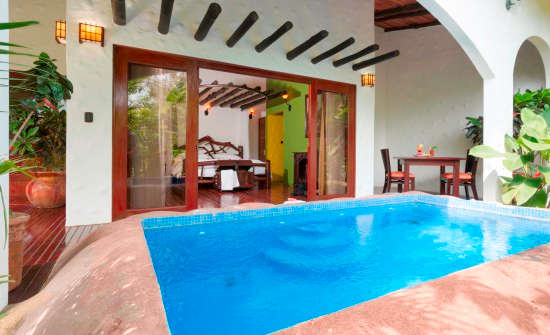 The Casita Real, or Honeymoon Suite, is a two-bedroom unit with one king bed and one single bed. It has a swimming pool, volcano view, and dining area.
Casona Deluxe
The Casona Deluxe, or Presidential Suite, has one king and two double beds with a maximum occupancy of six people.