The Hampton Inn San Jose is a great way to begin any trip to Costa Rica. The 24-hour shuttle service from the San Jose airport means that no matter what time you get in, a friendly staff member will be waiting to usher you away from the crowds and into the comfort of your room.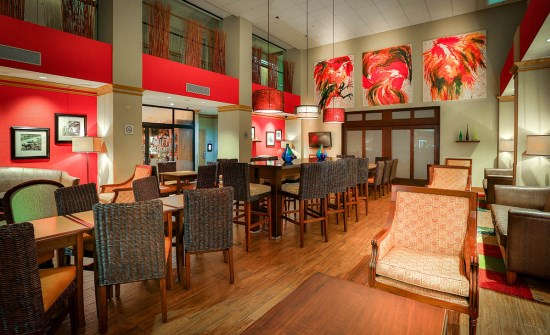 The Hampton Inn San Jose is perfectly placed in the Central Valley, not far from the capital of San Jose, and it is the perfect stepping stone towards adventures in the San Jose area.  With all of the attractions in the Central Valley, from the best museums to the towering volcanoes, you hardly need to travel anywhere else! Explore the beautiful rural towns and large coffee plantations, or the thriving and vibrant downtown shopping and dining in San Jose, then head back to the Hampton Inn San Jose for an evening watching television, keeping up with your workout routine at the fitness center, or relaxing next to the tranquil outdoor pool.
Amenities at the Hampton Inn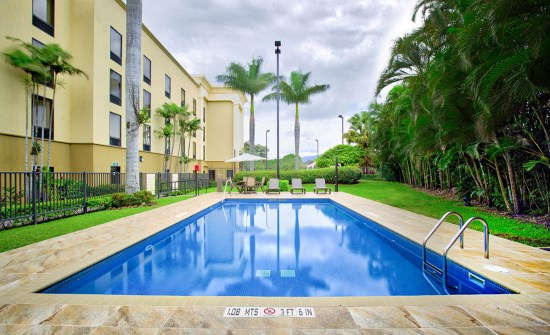 The Hampton Inn in San Jose features many of the common amenities familiar to the Hampton hotel brand. but with extras to make any trip easier! The multi-lingual staff is dedicated to the highest degree of hospitality.  If you're heading on a whitewater rafting trip, take advantage of the baggage storage!  A coin laundry service guarantees that even if you spent the day hiking through mud, you'll leave clean. For guests that don't want to miss their usual workout, the fitness room and pool are generously sized, and further adventures can be planned at the tours desk.
Hampton Inn Rooms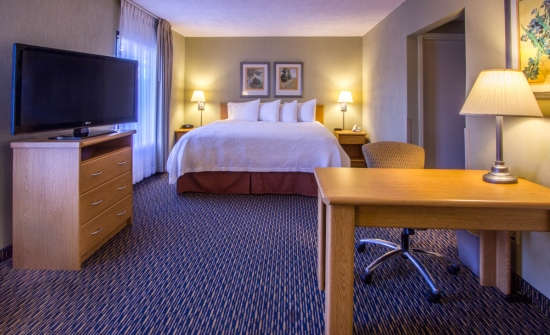 All rooms at the Hampton Inn San Jose contain television, free Wi-Fi access, mini-fridge, microwave, coffeemaker, and iron/ironing board. Guest Rooms contain either 1 King-size bed or 2 Queen-size beds. Suites contain 1 King-size bed with a sofa bed. They have more space as well as having a kitchenette. There are rooms with both King-size and Queen-size beds that are accessible to help make guests with disabilities more comfortable during their stay.