Mawamba Lodge is located on a sand bar between Tortuguero Lagoon and the primitive beaches of the Caribbean. This is a truly unbeatable location for guests interested in Tortuguero National Park – it has direct access to the canals, and the beach just steps away.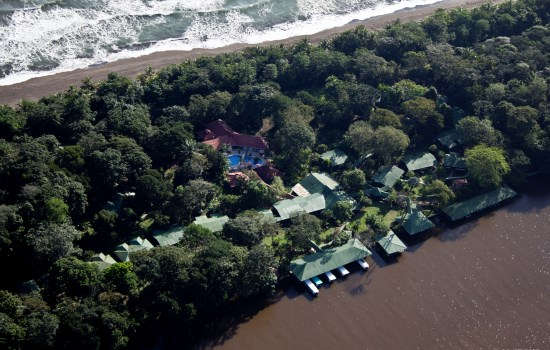 Mawamba Lodge offers 54 comfortable standard rooms and 4 superior rooms, a private dock on the canals, 2 family style restaurants and swimming pool with bar.
Mawamba Lodge Activities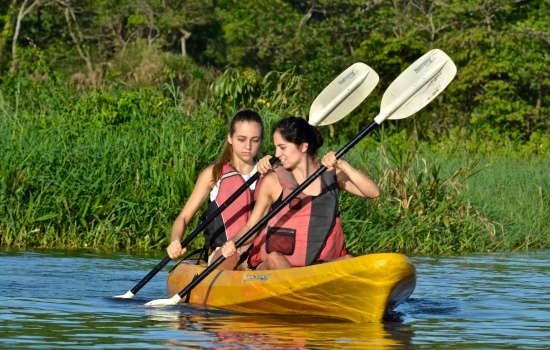 Mawamba Lodge is a good base for exploring Tortuguero National Park's slow-moving jungle canals and tropical lowland forest. Mawamba offers a variety of tours to the canals of the National Park, turtle nesting observation, hikes into the lush rainforest of the area, kayaking, bird watching and night tours. In Tortuguero, you are only minutes away from world-class tarpon and snook fishing.
Mawamba Amenities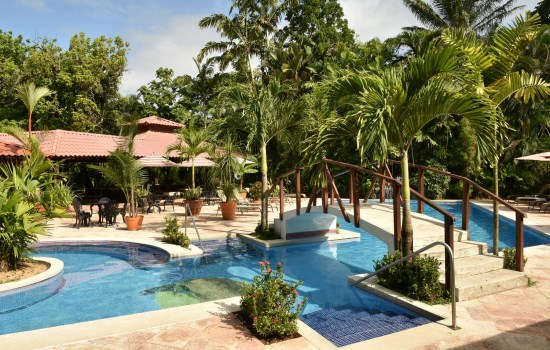 Guests truly can't go wrong with a visit to Mawamba Lodge! It's an incomparable location for guests interested in wildlife watching, birding, or exploring. For those who want a little less activity (or need a break from the hiking), Mawamba offers a variety of amenities to improve the stay. The direct beach access is perfect for days to relax, and the swimming pool and whirlpool are great for a refreshing dip. Enjoy both local and international cuisine at the two restaurants: the Mawamba restaurant and the Katonga floating restaurant. You'll find Foosball, pool, a volleyball sand court, and more.
Mawamba Lodge Rooms
All rooms at the Mawamba Lodge have views of the gardens, ceiling fan, complimentary safe box, daily maid service, and private bathroom. Hair dryer available upon request. Rooms are nonsmoking and built to accentuate the sounds of nature. There is no air-conditioning, TV, or radio in the rooms.
The 54 Standard Rooms at Mawamba Lodge contain one double bed and one single bed, or three single beds.
The 4 Superior Rooms are independent, private bungalows. They contain one King-size bed, a ceiling fan, views of the canals, a complimentary safe box, and a larger bathroom with a show and tub. This is a great choice for honeymooners!