Amatierra Retreat and Wellness Center is located 50 minutes from San Jose International Airport in the Central Valley region. This boutique mountain eco-lodge and wellness center has only 10 rooms with a guest experience focused on Holistic Health as the co-owner is a certified herbalist with the American Herbalist Guild, teaches yoga, and is the Wellness Director.
Amenities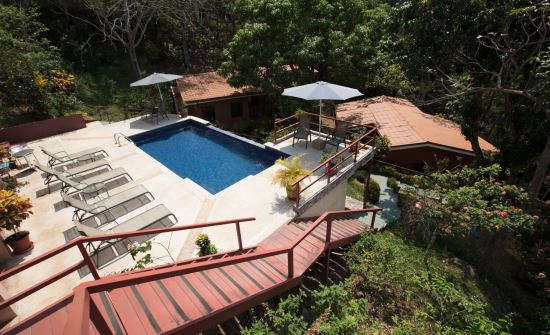 Amatierra amenities include an infinity pool, dining and activity room, and a balcony with spectacular views. Make the most of the scenery with a walk down to the stream. a hike through the forest (you can see the Nicoya Peninsula in the distance), or a quiet morning meditation. The family-style meals served on the balcony are healthy and satisfying. Amatierra has its own organic gardens and fruit trees directly on the property. They are able to meet special diet requests as well. Meals are made by local cooks and might include fresh fish and chicken dishes like mango chicken with coriander and rice. Popular vegetarian dishes include Thair Curry and Spanish Enchiladas.
The Wellness Experience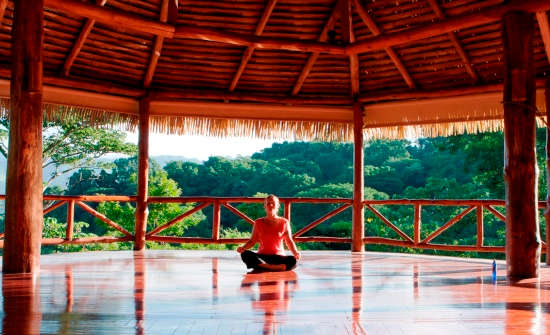 Experience the ultimate detox and reconnect with your self during your stay. Enjoy a morning hatha yoga class at Amatierra's open-air teak wood yoga pavilion with lush rainforest views and abundant wildlife all around. Indulge in a holistic spa treatment with a certified herbalist. Many of the herbs used in your treatments may be growing right on the property. Sound therapy, vibrational healing, and energy balance can all be included in your therapy treatments.
Amatierra Rooms
There are private 10 Amatierra rooms with 2 queen beds in each private mini suite with a private bath and shower, mini fridge, DVD player, and free movies. Each of the 10 private casitas features an outdoor patio with outdoor seating as well. The dark teak wood of the furniture and the ceiling in each room brings a bit of the outside into each room.
Note: Amatierra is closed in October.