Located in the Savegre Valley in the small town of San Gerardo de Dota, Trogon Lodge sits at 7,000 feet above sea level and is surrounded by unspoiled ecology. It's also an idyllic cloud forest paradise for birders as it is commonly frequented by the Resplendent Quetzal.
Amenities
Trogon Lodge has an on-site restaurant called El Quetzal Restaurant which uses many fresh ingredients coming directly from their hydroponic farm. Trout is grown in their own trout farm. The menu is small but rich in flavor in freshness.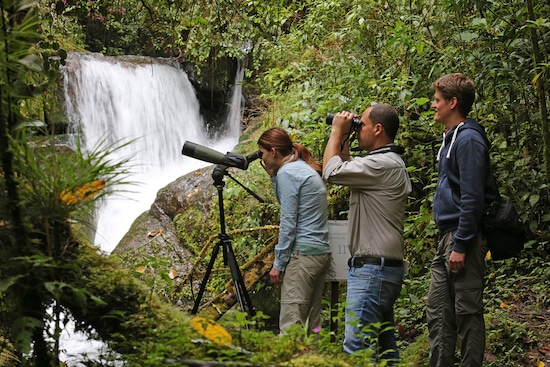 A few tours are offered daily from the lodge: Quetzal Quest, Birdwatching Tour, Paramo Tour, and the Cerro de la Muerte Hike. As the tours suggest, this is a true paradise for birders!
Please note: due to the rugged, spread-out terrain, it is not possible to have WiFi in the rooms. However, WiFi is available in public areas. This is a wonderful opportunity to disconnect from devices and reconnect with nature!
Rooms
The Trogon Lodge has 24 standard and 1 superior room on the property.
Standard Room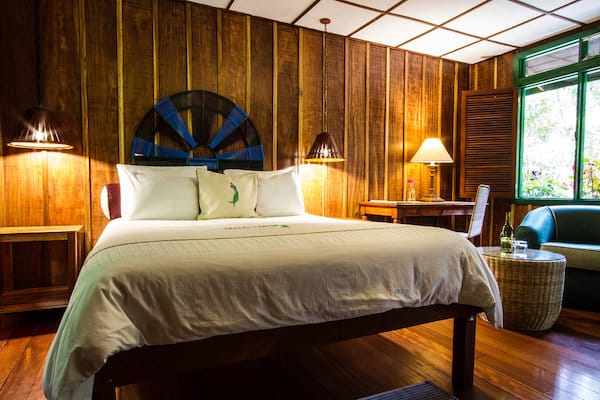 The standard rooms are spread around the property in modules of two, for a total of twelve modules. Some rooms are near the main facilities and restaurant, and others are situated higher in the forest. The standard rooms do not have TV or telephones. They are ideally suited for families, with a maximum occupancy of two adults and two children sharing beds. Please let our Experts know if you have any walking limitations as the terrain is verticle and rugged.
Superior Room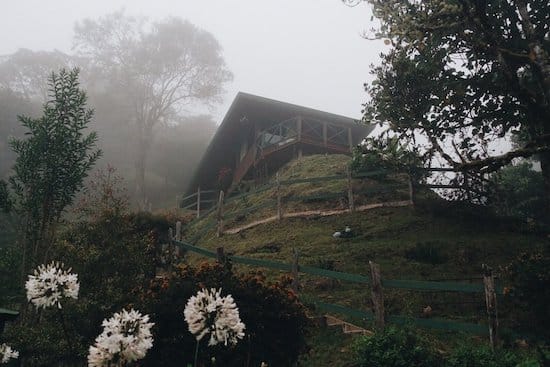 The lodge has one superior room perched up on a little hill with beautiful valley views and complete privacy. The superior room is spacious with one king-size bed, a balcony, shower and separate Jacuzzi, and a TV (the only room with a TV).To access this room, you must climb some steps and consider the higher altitude air. The superior room is not suitable for families or those with limited walking abilities.