On the Pearl Islands of Panama, Hacienda del Mar Panama combines the charm of privacy with modern comfort. This stylish resort sits just steps from white sand beaches. The archipelago of the Pearl islands sit at the center of the Gulf of Panama and can be reached either by plane or boat. This location is one of the resort's greatest attribute – every one of the 17 cabanas features incomparable panorama beach, sea, and forest views.  With large windows and balconies, guests can take advantage of the cool ocean breezes.
Amenities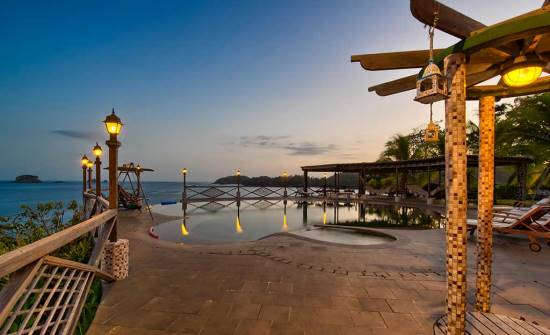 Hacienda del Mar's clubhouse contains a full restaurant that also has great views out in the Gulf – humpback whales can occasionally be seen from the clubhouse, pool, or beach. A full sports bar with a number of games such as darts and a pool table will keep guests entertained, and other amenities include a spring-fed pool, a separate kids room with TV, a full gym, and a sauna. There are a wide variety of things to do as well, such as fishing, safaris, mountain biking, kayaking, snorkeling, and much more!
San Jose Island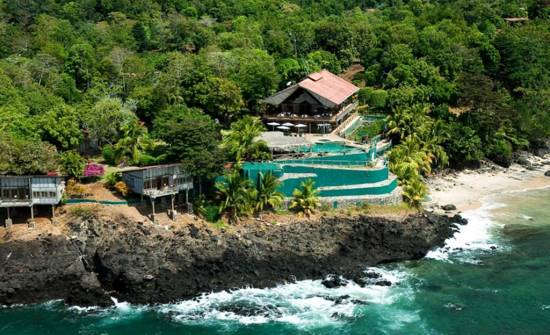 Among the Pearl Islands, San Jose stands out! 57 different beaches have been counted on this vegetation-covered island, ranging from the volcanic black rock to the Caribbean's iconic white sand. With an abundance of rivers and streams flowing into the ocean, it's an important feeding area for both freshwater and saltwater fish. Several waterfalls (at least one that is 60 feet high!) and a number of caves just add to the mysterious and enchanting natural beauty of San Jose Island.
Hacienda del Mar Rooms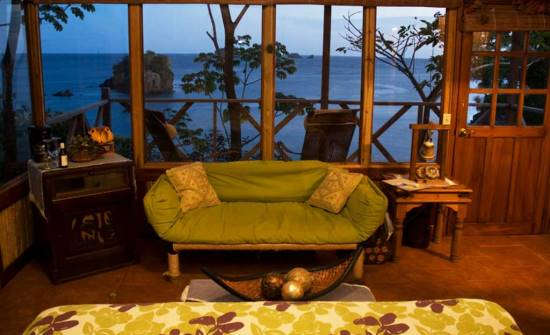 All of the rooms and cabanas at Hacienda del Mar Panama are beachfront with views. Rooms include a wide variety of amenities to help guests have a great stay, including full-size or King-sized beds, air conditioning, and fans. VIP  cabanas also feature coffee and tea making facilities and a mini-fridge. Travelling families will love the Admiral's suites, with the oceanfront balcony, a spa bathtub, a King-size bed, a living room, and two twin-size beds.