Santa Juana Lodge is a brand new tree-house style eco lodge in the southern highlands of Costa Rica. This rural escape to the Fila Chonta Mountains is perfect for families and couples interested in an authentic, rural Costa Rican experience.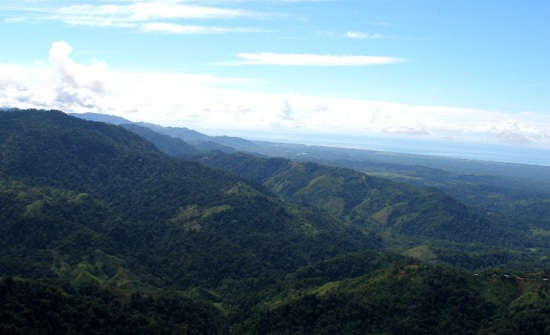 Drive about 3 1/2 hours from San Jose international airport along a bumpy little road before arriving at the lodge where stunning vista views and local charm greet you. Santa Juana Lodge's restaurant, El Mirador, specializes in fresh, traditional Campesino cuisine and is vegetarian-friendly.
Santa Juana Mountain Activities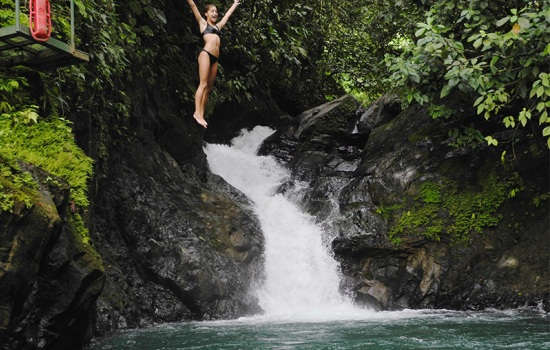 A variety of activities are available from the lodge. The Santa Juana Mountain Tour is an Expert favorite and completely flexible. Explore Santa Juana Mountain. Discover how the juice of sugarcane is extracted. Visit the little village, church, school, and restaurants of the quaint and charming town of Santa Juana. Hike to a secluded waterfall on the River Rodeo for a refreshing swim. Try Tilapia fishing or plant a tree. At the end of your fun-filled day, you'll get to enjoy a typical Campesino style lunch. If it sounds like a lot, don't worry. This tour can be customized and any of these activities can be skipped. Or if you'd like, you can break up your favorite activities over several days. A coffee plantation tour is also available from Santa Juana Lodge.
Santa Juana Lodge Rooms
Each private casita is situated on a hillside looking out over the surrounding mountain range and coast. There is no A/C at Santa Juana, but you won't need it in the breezy mountainous highlands.
The Casitas have high vaulted ceilings with panoramic terraces looking out over Manuel Antonio National Park and the Pacific Coast. Casitas have a king bed, two sofa coaches, and a spacious bathroom with a slate shower. The in-room kitchenette includes a refrigerator, range stove, microwave, and coffee maker. Three ceiling fans provide breeze in the rooms.
The Village Casa Chingolotea is a two-bedroom house with a panoramic terrace. The Casa has two king beds, a sofa couch, satellite TV, a kitchenette, bathroom with shower, and an area to barbecue.