Costa Rica is a culinary dream. It usually flies under the radar of foodie travelers, as the country's typical cuisine is very simple. But don't underestimate the delicious, imaginative dishes to be found throughout this natural paradise, waiting to delight hungry bellies from near and far.
El Silencio Lodge is the only hotel in Central America to be recognized as a Relais and Chateux destination, but the food was good long before the accolades started rolling in. The inventive menus make use of fresh, local ingredients to add an upscale polish to cloud forest dining. Foodies seeking a hands-on experience can pick vegetables from the organic garden and fish for trout in the on-site pond before handing it off to the chef for a gourmet presentation.
Try: Trout tartare, risotto a la minute
In the land of surf and wellness, the food reflects the same; 'surf' in the form of insanely fresh seafood, and 'wellness' in the fresh, local fruits and natural ingredients. Harmony Hotel's seemingly simple dishes are surprisingly flavorful, especially the vegetarian options. It is hard to fully understand how great the food is until you've tasted it for yourself.
Try: Tuna casado, vegetarian green curry, sashimi
Forget the buffets and head to a resort that doesn't compromise your dining experience to serve the masses. The Andaz Papagayo Resort menu is as crafted as carefully as the rest of the artisan resort, bringing strong notes of Costa Rican culture stylishly onto your plate.
Try: Order the mouthwatering pork belly benedict and coconut French toast, and have it delivered right to your balcony for a bay-view breakfast.
Attention foodies: Fine dining does exist in the land of rice and beans. Just west of the Avenida Central in downtown San Jose, Grano de Oro is a mansion-turned-hotel and restaurant. You'll find travelers seated alongside upper-crust Ticos, all enjoying refreshing cocktails and gourmet versions of local favorites. The open-air courtyard seating adds to the polished yet casual ambience.
Try: rabbit ravioli, macadamia-crusted sea bass, pancakes with roasted bananas and caramelized macadamia nuts
Despite its remote location, Lapa Rios Ecolodge has everything a foodie could crave in the Costa Rica rainforest.  This upscale eco-lodge doesn't skimp on service and certainly not flavor. Flanked by the Pacific ocean and the Golfo Dulce, you can imagine the amount of fresh fish served daily. Dessert is a special event, too, with rich chocolate, coconut, and other tropical flavors serving as a tasty education of the region's agricultural features.
Try: Chocolate Granita, ceviche, catch of the day
Hotel Finca Rosa Blanca | Heredia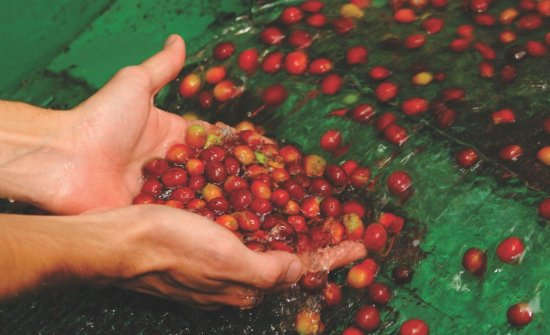 You can't visit Costa Rica without paying attention to its vibrant coffee culture. Even if you're not a coffee drinker, you have to admire the care and craftsmanship that goes into preserving one of the country's most celebrated delights. Hotel Finca Rosa Blanca has its own coffee plantation, so their dishes are noticeably java-inspired.
Try: Grilled chicken breast in Tamarindo coffee sauce, café con leche cake
Love our Gastro Hotel Highlights? Check our our Foodie Vacation Packages.
Related Articles: