The Monteverde Cloud Forest, a cool misty forest shrouded in greenery, has a truly majestic quality about it. Without a beach or volcano, it's an easy destination to overlook, despite all its charismatic nuances. I confess I did. But now that I've walked through cloud 9, I'm hooked. And I feel compelled to set the record straight. I. Love. Monteverde. And I'm convinced you will too.
The Cloud Forest Reserve
Walk into an enveloping cool mist over mossy trails through the Monteverde Cloud Forest Reserve. This is a must. Cross hanging bridges and discover the interconnected web of the forest and wildlife. The reserve is also a wonderland for birding. The rare Resplendent Quetzal can be found in these forests. We saw three! The vegetation in the cloud forest is especially captivating because so much of it can only be found in this cool, tropical climate.
A Cool Escape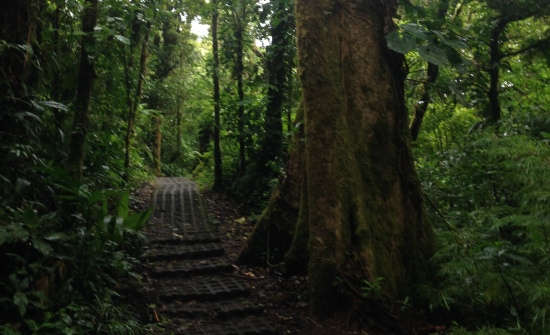 If you love the tropics but could do without the overwhelming heat – this one's for you. Think tropical plants, light jackets, fewer bugs, and cool evenings. That's Monteverde. If you confidently proclaim autumn as your favorite season or love a sweet dewy spring morning, Monteverde is for you. Whether it's your main destination or a stopover on the way to the stifling coast, Monteverde is a welcome retreat.
There's a Scene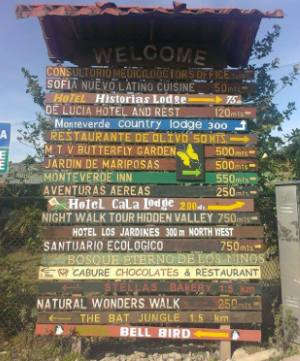 Okay I know touristy has become a bad word, but there's a piece of me that secretly loves a town with eclectic tourist shops, funky restaurants, curious travelers, and friendly locals. This lively scene has become a part of Monteverde's culture. And in this case, touristy does not equal lack of authenticity. Quite the opposite. Despite its popularity, Monteverde has managed to maintain its charm and it's cool.
A Cultural Melting Pot
There is, surprisingly, a lot of depth in this little town. The emerald oasis attracts groves of scientists and naturalists further contributing an affinity for all things eco to an already green destination. Located next to the dry tropical plains of Guanacaste, Monteverde has also cultivated a cowboy culture. Take a horseback ride through the countryside and you'll know what I'm talking about. Another surprising fact? In 1951, Quakers from the United States came to Costa Rica to escape the military draft. They settled in Monteverde, building a rich life for their community. Their cultural presence is still evident throughout the region.
Monteverde Coffee and Chocolate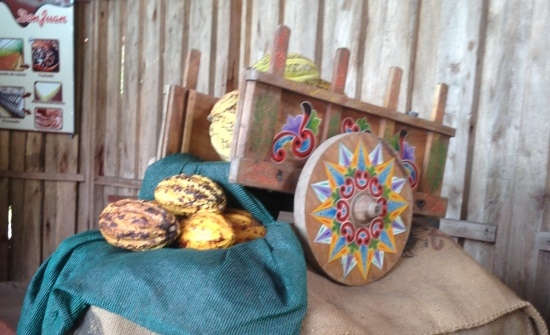 Speaking of melting, let's talk chocolate and coffee. My vices. Coffee is native to tropical highlands making Monteverde an ideal destination for java fiends. In fact, the coffee, chocolate, and sugar cane tour we took at Don Juan coffee plantation is ideal for any foodie. We began with a walk through the coffee plantation before we made our own chocolate, sugar cane juice, and tested different coffee roasts. Yumm!
Off The Beaten Path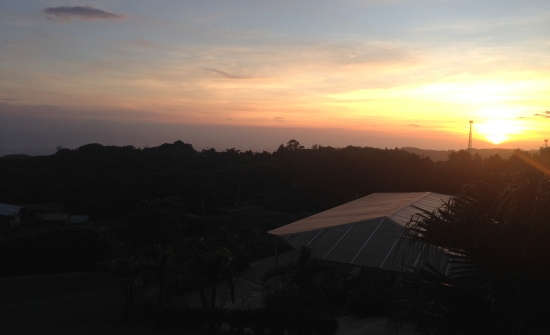 Surprisingly, Monteverde remains relatively off the beaten path. Why? The rugged terrain up the mountain keeps most tour buses away. Plus, there's no beach. This alone cuts out at least half of all Costa Rica vacation-goers. But between you and me, it's totally worth it.
Ready to cross Monteverde off your bucket list? Contact us! Or browse our Monteverde tours & activities.
Related Articles: