Whether you're missing your favorite Costa Rican coffee shop, savoring the luxury of newfound coffee time, or dreaming of ways to bring the pura vida back into your life – a delicious cup of Costa Rican coffee will certainly hit the spot.
Enter Cafe Britt.
If you've had the pleasure of visiting Costa Rica already, you have probably heard of Cafe Britt, a producer of gourmet coffee in Costa Rica for over 30 years. Bags of their fragrant coffee can be found in restaurants, hotels, coffee shops, and more. If you haven't personally purchased a bag, you'll almost certainly have tried it in the morning at your hotel or maybe at a local restaurant for an after-dinner cappuccino.
And if you haven't had the pleasure, trust us when we say this, it's definitely worth trying. Cafe Britt is one of the top producers of the finest coffee in the world.
Why is Costa Rican coffee the best?
Superior Growing Conditions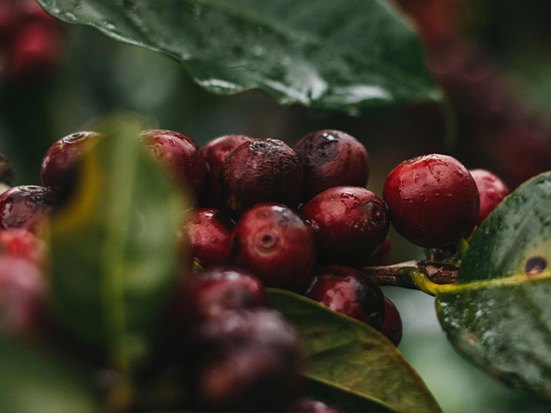 With high altitudes, fertile volcanic soil, warm temperatures, steady rainfall, and tropical climate, Costa Rica is uniquely positioned to produce superior coffee beans with fine aromas and flavor.
100% Arabica Coffee Beans
In fact, Costa Rica is the only country in the world where it is illegal to produce anything less than 100% Arabica coffee beans – the highest quality. Arabica beans are some of the most difficult to grow, but the result is a richer, premium blend of coffee.
Hand-picked Beans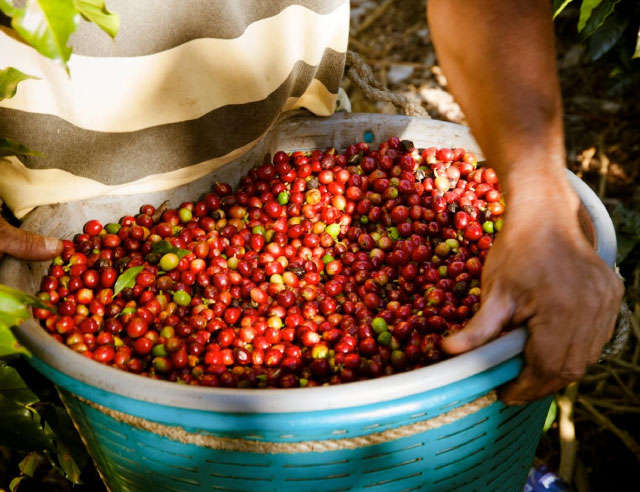 To produce gourmet coffee, Costa Rican beans are hand-picked. Only the most mature beans are chosen and processed by an expert eye.
8 Coffee Growing Regions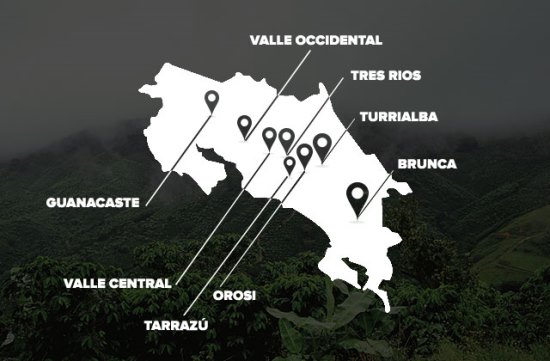 Costa Rica is known for its wide-ranging microclimates and ecosystems – attracting travelers worldwide. These diverse microclimates are also idyllic for growing diverse varietals of coffee beans. For instance, the Tarrazú region is known for its heavy aromas and acidic taste. Many believe that this region most consistently produces the best coffee. Brunca has moderate flavors. Valle Occidental produces coffee with hints of peaches and apricots.
Related Article: 5 Reasons Why Costa Rican Coffee is the Best
The Work of Artisans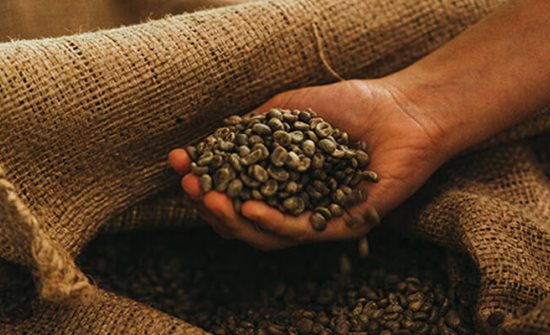 Costa Rican coffee production is an art, truly. And Cafe Britt treats it as such.
They source high-quality coffee beans from regions that best express the character of the terrain. They then pass along the best beans of the bunch to their expert roasters and artisans who craft exclusive coffee blends for us to enjoy.
There are so many expressions that a single cup of coffee can make, but the expertise of skilled artisans can distill the depth and complexity of the entire production process into a single cup.
So, what's on the menu?
With a multitude of brews, you're certain to find one you love from decaf to espresso, light to dark, organic, fair trade, and still more. Reminiscent of wine lists, Cafe Britt tasting menus highlight the unique flavor notes underscored in each brew like the apricot, caramel, and malt found in their light roast coffee and the apple and laurel notes found in their organic blend. The wide-ranging combinations of flavors and regions combined with local coffee culture make Costa Rican coffee tasting a culinary art.
Is it time to indulge? Try the world's best coffee or send some to a friend. Ready to totally immerse yourself in Costa Rican coffee culture? Let's plan your trip!

DISCLOSURE: We earn a commission when you use one of our coupons/links to make a purchase.
Related Articles: