Transportation options within Costa Rica can be nearly as diverse as the country itself! There are two international airports to choose from, various domestic flights, ground transportation routes, and sometimes boat transportation depending on your destination. Then, you're faced with the task of deciding which company to book with. If you're new to Costa Rica travel logistics, this is a bit of an undertaking to master and set in motion for your next trip. That is just one of the benefits of using a Costa Rica Experts vacation coordinator. We will orchestrate and book the most reputable and efficient transportation based on your travel preferences. The time saved in research and dealing with suppliers alone is worth it, not taking into account the elevated travel experience that comes from traveling with the best suppliers.
Ground Transportation: Private Car or Rental Car
While the transportation options are going to be unique based on your destinations and preferred method of travel, there are a few overarching themes and I will try to lay them out here. I would like to start out by saying that the majority of our in-country transportation is done in a private vehicle with a driver. Having done this countless times, I'm not sure there's a better way to drive around Costa Rica. If you need to stop for a restroom or snack between destinations, you can do so without risking annoyed sideways glances from other travelers. Conversely, if you are a no-stop sort, you can do that too. If you have questions for your driver, you can ask away, taking advantage of their undivided attention. Furthermore, your driver knows these roads. Driving in Costa Rica is NOT like driving in the US. Roads can be narrow, sometimes not paved, and driving styles tend to be… lax, to say the least.
Rental Car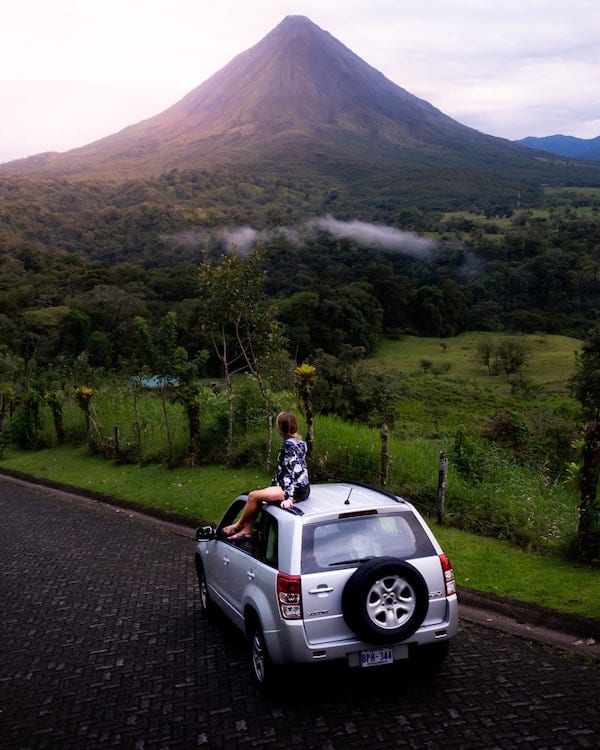 If you are the adventurous, independent sort who wants to take on driving in Costa Rica, we can arrange that. There is a certain appeal to traveling at your own speed, stopping off as you wish, and exploring on your own schedule. I can see it certainly, but it's not for everyone. Personally, not only am I not an A+ driver, but it's just one more potentially stressful element that I don't want to deal with on vacation. To each his own. The beauty of it is that we are happy to arrange either a private car or a rental car. Just let us know. If you decide a rental car is the way for you, there are a variety of car styles you can choose from. It's sometimes possible to rent a car for just part of your trip. The rental company might drop off a car at your hotel. In either case, I would recommend rental car insurance. It can be purchased alongside your trip insurance.
Domestic Flights
Depending on your itinerary, you might start to see somewhat long drive times between destinations. In some cases, you may want to talk to your Costa Rica Expert about swapping out one of those car trips for a domestic flight, if it hasn't already been worked into your travel plans. It will depend of course on travel times and your destinations. If you are coming off of an international flight, it may make more sense to just get on the road. Between more heavily trafficked destinations like Arenal Volcano and Manuel Antonio or Monteverde and Manuel Antonio, there are often pretty regular domestic flight options. Those flights are only about a half hour as opposed to a 5 or 6-hour drive time. You're welcome. As an added benefit, you'll get a unique aerial perspective of the country. I should also tell you that these are small planes operating out of local airports. You might have a small local airport tax on the way out or in depending on your destination, but nothing big. We'll give you that information if it applies to you at booking.
It's also possible that your destination is remote enough that you will need to take a domestic flight just to get in, Tortuguero or some areas of the Osa Peninsula for instance.
Boat or Rafting Transportation
There are a couple of destinations in which boating or kayaking is part of the experience! If you have signed on for Pacuare River rafting, for instance, part of the fun in getting to your remote eco-lodge is rafting down the Pacuare River. If you are staying at Isla Chiquita, a unique eco-glamping resort located on a little island in the Gulf of Nicoya, you might fly into Tambor before taking a combination of a ground and boat transfer to the island. Alternatively, if you are coming to Puntarenas, you might transfer by private boat to Isla Chiquita.  If you are traveling down to the Osa Peninsula from Manuel Antonio, you might have the opportunity to travel down the Sierpe River. If you are visiting Tortuguero National Park, you will almost certainly travel by boat. The little jungle town is situated on Amazon-like canals that connect it to the rest of the lodges in the area. Another common boat transfer is back and forth between Arenal and Monteverde via Lake Arenal. The boat transfers are of course destination specific, but if they work out with your itinerary, they can be almost like a tour in and of themselves!
Other Modes of Transport
We are not in the habit of recommending or arranging bus and shuttle transportation in Costa Rica, although it is certainly done and generally considered safe. Some of the hotels we work with might arrange airport shuttles. If you are looking to do a spur-of-the-moment trip to a museum, beach, or restaurant out of walking distance, speak to your hotel concierge and they can arrange a taxi or other appropriate mode of transportation.
If you have a pre-arranged tour booked with us, the transportation is all arranged with the tour company in advance. We will inform you of your pick-up time with the tour company at booking. Unless you have booked a private tour, the tour day transportation is generally shared with those who have booked the tour alongside you.
International Airports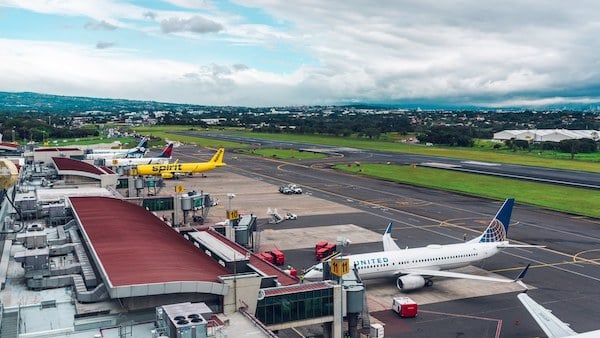 It's hard to discuss transportation in Costa Rica without touching on the international airports. There are two in Costa Rica: San Jose and Liberia international airport. San Jose is centrally located and supports the greatest volume of flights (thus flights are typically less expensive and there are more times to choose from). San Jose is also the capital city of Costa Rica and the metropolitan center of the country. It is the gateway to the central and southern destinations. For those beginning your trip in the north (Guanacaste, Monteverde, Arenal, etc.), you might consider flying into Liberia international airport, located in the Guanacaste region. It is of course possible to fly in one airport and out the other. You might map out your itinerary of interest, and then find the flight plan to best match it. Work with a Costa Rica Expert to determine the best flight plan for your itinerary. Depending on your flight schedule, you might stay overnight in San Jose. This is not a day lost! San Jose is experiencing a revitalization of food and art within unique barrios or neighborhoods and is still the center of many of Costa Rica's cultural gems.
Related Article: The Complete Guide to Flights and Airports in Costa Rica
FAQs
It depends on the person! Generally, we recommend a combination of private car and domestic flights, depending on your destination!
Absolutely. In fact, we often arrange vacation transportation with a combination of a private car and driver and domestic flights. Unless you prefer car rentals, there is no reason to stress yourself with driving logistics on vacation!
Yes! Costa Rica is a safe country to drive in. Although, it helps to plan your route in advance if you rent a car!
Are Costa Rica logistics sounding like more than you want to take on? Start planning your trip with a Costa Rica Expert or browse our vacation packages for ideas!
Related Articles: