Flying can be stressful, especially in a foreign country. The following guide will inform you on international flight options to Costa Rica, give you an idea of what to expect at the airport, and hopefully leave you vacation-ready for your trip to Costa Rica.
Costa Rica has two international airports: San Jose (Juan Santamaria International Airport – SJO) and Liberia (Daniel Oduber International Airport- LIR).
Yes, if you'd prefer to fly direct, there are non-stop flight options to Costa Rica. There are many non-stop flight options from major cities in the United States. British Airways has also recently launched direct flights from London Gatwick (LGW) to San Jose (SJO).
Most destinations are accessible from San Jose. If your first travel destination is the Guanacaste region, you'll want to fly into Liberia. If you're headed to the Nicoya Peninsula, Arenal Volcano, or Monteverde, you might want to compare both San Jose and Liberia flights. Of course, there are exceptions.
Getting the Best Airfare Prices
If you are price or time-sensitive, you may want to compare the flights coming in at both airports. To get the best airfare prices, it helps to have flexible travel dates. Additionally, you may want to consider traveling in the green season (May – December) when ticket prices come down. The months of September and October have some of the lowest ticket prices. I would recommend checking Google Flights and creating an email notification alerting you to changes in the airfare if you aren't quite ready to buy.
Related Article: Best Time to Visit Costa Rica: What to Expect Month by Month
Juan Santamaria International Airport, San Jose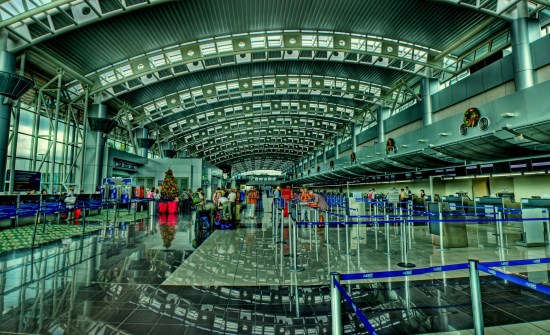 Juan Santamaria International Airport is located in the city of Alajuela, a 20-minute drive from downtown San Jose. It has the most international arrivals and departures in the country. The San Jose airport has a few large souvenir shops, bars, cafes, a few smaller specialty shops, and a small duty-free shop.
The capital city of San Jose is also an up-and-coming cultural hub with a lively dining scene, colorful markets, and buzzing city life. There are many accommodation options in downtown San Jose and the surrounding Central Valley where travelers might choose to stop off and explore for a night or two before continuing on to their next destination.
Daniel Oduber International Airport, Liberia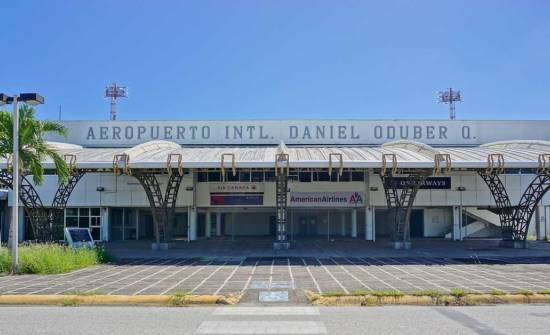 Liberia is the capital of the Guanacaste region in the northwest of Costa Rica. Compared to downtown San Jose, Liberia is smaller with fewer surrounding accommodation options. The Liberia international airport is also smaller than the San Jose international airport, but it's still modern with some small shops, cafes, and a small duty-free shop.
Most of the travelers flying into Liberia are visiting Guanacaste, Monteverde, or Arenal/La Fortuna. Many of the beach hotels in the Guanacaste region (e.g. Papagayo Peninsula or Tamarindo Beach) are roughly one hour or less drive from the airport.
When you arrive in Costa Rica
Before landing in Costa Rica, flight attendants will pass out immigration and customs forms to be completed on the plane. Upon deplaning, you'll follow signs for immigration and wait in line for the immigration booth. At the immigration booth, you'll answer some questions about your stay and show your passport and immigration form to the agent.
It's helpful to have printed documents outlying your itinerary to show immigration – such as the travel packet we provide or confirmations of things booked on your own. The airports have free WiFi but it can be spotty or hard to connect to so we recommend doing this from home before your trip.
You will then head to baggage claims, through customs, and on to your transportation. At customs, you will give an agent your customs form and put your luggage through an x-ray scanner (this should only take a minute). Once you've connected with your driver, you will be transported to your pre-arranged hotel.
Entry requirements
US passports are mandatory and must be valid at least six months or longer beyond your travel dates. Your passports need to be in good condition as Costa Rican immigration can deny entry if passports are damaged in any way. Please check the entry requirements if you are arriving from other countries. We do recommend carrying a photocopy of your passport and that you leave the original in a safe place as you travel about Costa Rica.
It is recommended that minors under the age of 18 years traveling with only one parent or guardian have additional documentation in an effort to prevent international child abduction. Minors under 18 years traveling with adults with a different last name are also advised to have additional documentation. Many countries have initiated such procedures for minors at entry and exit points. We would suggest a notarized letter from the parent or guardian not traveling if leaving their country of residence.
Domestic Airport Connections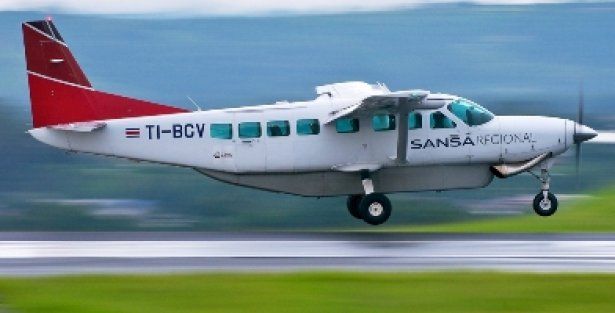 Aerobell Airlines, Sansa Airlines, and Skyway Air are Costa Rica's domestic airlines. Domestic flight durations are generally under 60 minutes.
Upon landing at the San Jose international airport, if you are connecting to a remote destination like the Osa Peninsula, the Nicoya Peninsula, or Tortuguero National Park, you'll likely take a domestic flight. San Jose has a domestic terminal in addition to the international terminal. The domestic terminal is not connected to the international airport and travelers can walk, grab a taxi, or hire a driver to take them between terminals.
San Jose has the most domestic flights going in and out. In some cases, domestic flights to certain locations can only be taken to/from San Jose. For example, even though Tambor is a bit closer to Liberia, the only domestic flights to/from Tambor are through San Jose. If traveling across the country, from Drake Bay to Liberia for instance, there may be a short layover in San Jose.
To accommodate the small airstrips throughout the country, domestic planes are generally single or double engine propeller planes holding under 20 passengers. For this reason, domestic airlines have luggage limits ranging from 30-40 lbs per person depending on the airline – one more reason to pack light! Ask a Costa Rica Expert for the luggage limits of your pre-booked flight if you're unsure.
Charter flights are also available for travelers interested in flying private. In the San Jose province, the Tobias Bolanos International Airport (Pavas) operates charter flights. For travelers landing at Juan Santamaria International Airport and connecting to a charter flight departing from Tobias Bolanos International Airport, travelers will need to arrange for a driver or a taxi between airports.
Car Rentals
For travelers who opt to rent a car, the majority of car rental agencies have desks at the airport. After customs and immigration, you'll want to find the appropriate car rental desk, give them your reservation, and be on your way. Car rental drop-offs are arranged in advance based on your departing airport.
Airport Money Exchange
If you'd like, you can also exchange money at the airport. There is an ATM in the baggage claim area and a money exchange booth as you clear customs. However, you can also exchange money at your hotel. Rental car companies accept US dollars.
Departing Costa Rica
Many destinations are over an hour away from the airport and travelers should plan flight times accordingly. We recommend flights leave after 12 pm if a client is staying more than two hours away from any given airport. We recommend checking in at least three hours prior to international flights.
Domestic flights can make transportation upon leaving Costa Rica easier & more convenient, but again we recommend a buffer time of at least 2 hours between when a domestic flight lands and an international flight takes off – mostly due to unpredictable weather within Costa Rica and the fact that local airports are small and can experience delays if there are too many planes on the runway.
There is a $31 departure tax that must be paid in cash or by Visa/MasterCard upon departure from both international airports. The departure tax can be paid in advance at some banks or hotels. Some airlines include it in their ticket price; while others do not. Please check with your airline. If you are paying your departure tax at the airport, it can be paid at the airport at a special counter before you have checked in.
Talk to an Expert
If you need help with this at all, our Costa Rica Experts can advise. If you have flexibility in your itinerary, I would suggest working with a Costa Rica Expert to align your day-by-day with your preferred flight. That's the beauty of custom itineraries.
Our Experts can also coordinate your vacation to minimize travel time. Choosing the wrong airport for your destination may lead to lost beach and rainforest time. Another consideration: just because you have flown into San Jose doesn't mean you should fly out of San Jose on a multi-destination trip. Get an Expert opinion!
Related Articles: