So you've got your heart set on Costa Rica, but those storm clouds make you a bit nervous. The Costa Rica rainy season is a common concern for travelers, but don't let the rain keep you away.
When is Costa Rica's rainy season?
Costa Rica has two seasons: dry season and rainy season. The rainy season, also known as the green season runs from mid-May through November. Costa Ricans typically refer to these wet months as "winter".
Weather by Region
These seasons will vary a bit depending on the region you are visiting. And with so many microclimates within Costa Rica, it can be helpful to discuss your travel dates and destinations of interest with a Costa Rica Expert.
Typically Guanacaste, the driest region of Costa Rica situated on the Northern Pacific Coast, will have at least a couple more weeks of dry season than the rest of the country. As you move South along the Pacific Coast, conditions get lusher and thus wetter until you reach the deep tropical rainforest on the Osa Peninsula.
Rain on the Caribbean Coast
Generally speaking, these conditions apply to the majority of Costa Rica, except the Caribbean Coast, particularly south of Limon, where there is rain year-round, but less rain in September and October (funny as these are the wettest months of the year for the rest of the country).
The Seasons of Rainy Season
Early Rainy Season: May – June
The start of the rainy season is a welcome break from the dry season. The forests begin to green up, and wildlife becomes more active. Rain trickles in, but typically takes up in the afternoons. This works out nicely as travelers can enjoy morning adventures and an afternoon rest.
Veranillo or Little Summer: July
A little summer or veranillo breaks up the rainy season sometime in mid-July. The exact dates will vary by year. Some years, it even stretches into August. Little Summer is hard to predict, but is a great time to travel if you can time it up right!
The Rainiest Month: October
September and October are the height of the rainy season. In the southern Pacific, roads can be almost impassable. Some ecolodges will close their doors in October to accommodate the influx of rain.
Bridge Months
Like May, November is somewhat of a bridge month, in which the rain is tapering off and travelers are returning. The amount of rain in November varies by year.
Related Article: Best Time to Visit Costa Rica: What to Expect Month by Month
Why Rainy Season is the Best Time to Visit Costa Rica:
Rainy Season is actually a preferred travel time for many seasoned Costa Rica travelers. Why?
An Afternoon Repose
First, let's reexamine this concept of rain. I can assure you that the vision you have of shivering in your bathing suit on the beach in a rainstorm is not an accurate representation of the rainy season in Costa Rica. Although I cannot guarantee the weather, typically rainy season mornings are bright and sunny with afternoon showers that roll in for a couple of hours. And if you've been out adventuring and bronzing by the pool all day, their presence is welcome. This is the perfect time for a spa treatment, a well-deserved afternoon nap, or a quick bath before dinner.
Fewer Crowds
Consider it to your benefit that the rainy season doesn't get all the hype that the dry season gets. Fewer crowds mean more beach chairs, fewer people on your day tour, and more personalized service. Who doesn't love that?
You Can Be Impulsive
If you're a fly-by-the-seat-of-your-pants kind of traveler, you'll love this. Fewer people mean that if you see something you like – whether that be a tour or a room upgrade – you can book it.
You Don't Have To Plan So Far Ahead
There is a lot less urgency in the green season. So if you want to do a last-minute trip to Costa Rica, you can. In the rainy season, it's entirely possible to put a trip together a month in advance. No need to fixate on the details. A laid-back, stress-free experience is what it's all about after all.
The Best Pura Vida Experience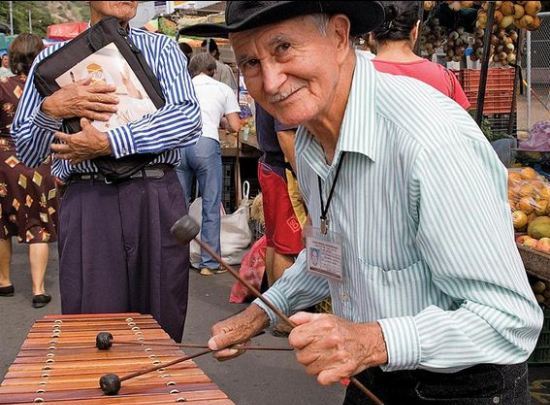 You can experience the Pura Vida way of life anytime, anywhere during your trip to Costa Rica. This no-worries, go-with-the-flow kind of attitude is best understood when interacting with locals. Talk to your tour guide, the busboy, whoever. The people of Costa Rica are friendly and eager to share their culture. And the best way to experience that is without all the hustle and bustle that the dry season can bring.
Better Prices
Naturally, less demand means better prices. Travel in the green season and you basically have just given yourself a complimentary upgrade. Yes, please. Just consider that it's not unheard of to have exactly the same itinerary in the green season and pay half the price. Do you see the light yet? And of course, we can help with adding upgrades.
Less Heat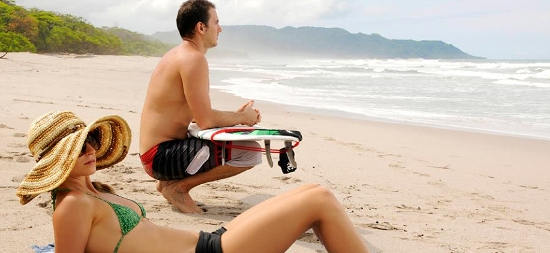 Okay, I get it. You want to be hot on vacation. And Costa Rica will definitely bring the heat. But one of the greatest perks of those afternoon showers is that when the heat comes on a little strong, they cool everything off. Ahh, refreshing.
Everything is so GREEN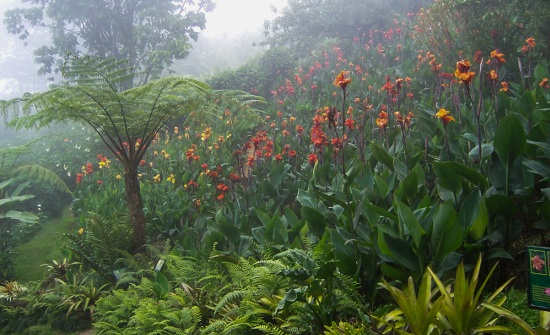 Keep in mind, Costa Rica is a tropical region with a variety of rainforest ecosystems. And in order to see that lush, green landscape we all love so much- it must rain. I don't mean to be that girl, but isn't that part of why we're visiting?
More Wildlife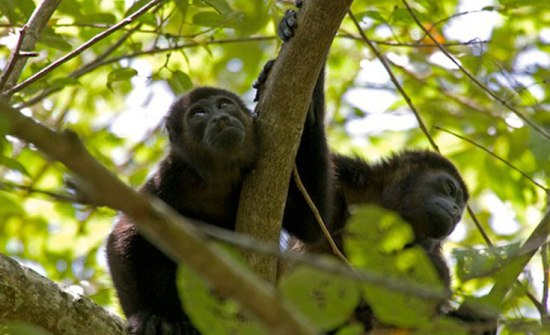 In the rainy season, the animals of Costa Rica come to life. Not only is the forest rejuvenated with the rain, but so are the animals. Everything is green, food is plentiful, and new animals are born making the entire forest more active. It certainly helps that there are fewer people on the trails too.
Costa Rica is Below the Hurricane Belt
The infamous hurricanes of the Caribbean are another concern for rainy-season travelers. Fortunately for us, Costa Rica is below the hurricane belt. So while you can expect to have afternoon showers if you're visiting the Caribbean Coast in September and October, peak hurricane season for the Caribbean islands, you really don't need to worry about hurricanes.
If the thought of rain is still too much to bear, consider traveling to destinations in the north of Costa Rica where the climate is drier. The little tropical desert-style beaches of Guanacaste might be a great fit.
Plan your dream trip. Check out all of our vacation packages.
Related Articles: