As Costa Rica rises to the top of seemingly everyone's bucket list, it's hard to imagine any part of it could still feel remote. What, if anything, is left to explore in the age of travel influencers Instagramming every corner of the world at hyperspeed? Well, Tortuguero National Park.
Tortuguero's unique, watery landscape has preserved it's off-the-beaten-path allure, allowing you to experience remote rainforest with a significantly smaller number of selfie sticks than you'd find elsewhere. It's also one of the best places in Central America to observe turtle nesting up close.
But because Tortuguero sits in the heart of the jungle, it's not your typical resort vacation destination. It's a full rainforest experience from start to finish, and there are a few important things to know before visiting Tortuguero.
Where You're Going, You Don't Need Roads
You can't technically drive to Tortuguero. Most eco-lodges will pick you up at your hotel in San Jose and drive you through Braulio Carillo National Park and on to the area of Gaupiles. This is where the road ends and things start to feel remote. You'll board a boat and head down a winding, rural river for about an hour before reaching your lodge. This is your first taste of the jungle canal network that distinguishes Tortuguero from other places in Costa Rica.
If you want a less scenic journey to the middle of nowhere, scheduled flights and charters can get you from San Jose to Tortuguero in as little as 20 minutes.
Turtle Tours Are Serious Business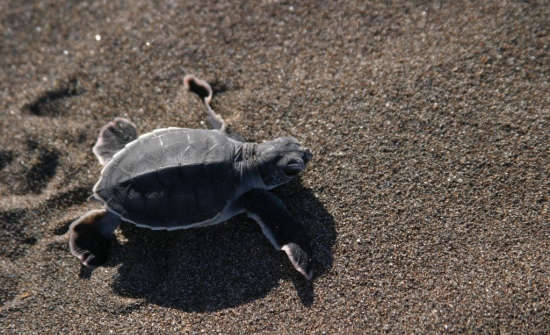 From July – October tourists from around the world make the trip to Tortuguero to witness the nesting and hatching of sea turtles. But a tourist trap it is not. Costa Ricans take great pride in their country's natural resources and they want you to do the same. Don't come to Tortuguero expecting an epic turtle photo op; there are strictly enforced rules everyone on a turtle tour must follow, as per conservation laws. For example, you'll need to bring dark, non-reflective clothing if you plan to go on a nesting tour. The turtles are an important piece of Costa Rica's natural fabric and protecting their habitat is the top priority in Tortuguero.
Related Article: Best Sea Turtle Nesting Sites: Where To Go When
Beyond the Turtles
The turtles aren't the only stars in this area. The jungle canals of Tortuguero are home to the country's most prized wildlife: monkeys, caiman, sloths, iguanas, frogs, tropical birds, pumas, jaguars, and even the elusive manatee. But be sure to bring your bug spray – not all the critters in the jungle are fluffy and cute!
Moisture
It is the rainforest, after all. Styled hair and heavy makeup don't really survive here, thanks to the transformative powers of humidity. Best to aim for a natural look. Sure, one or two of the upscale lodges may have A/C, but once you step outside you'll succumb to that damp, rainforest charm. So, save the space in your luggage and leave the hairdryer at home.
Humidity aside, you'll be surrounded by water during your time in Tortuguero. Remember, there are no roads, just waterways. Between that, rain, and the pool, there are a lot of chances for your phone to fall out of your pocket. Bring small plastic bags to keep your electronics safe from the occasional unexpected sprinkle. Speaking of rain….
You're in the Jungle, Baby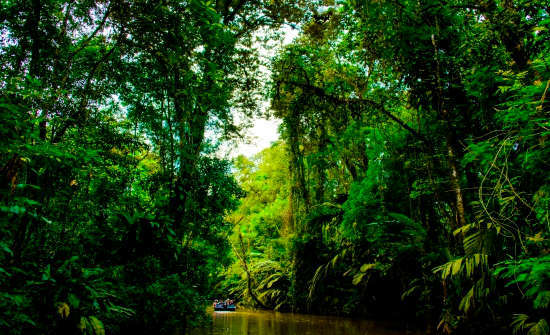 There's no other way to put it! You're in the remote rainforest. You won't have access to some of your usual conveniences (consistent wi-fi, for example), but you will be within reach of lifelong memories. The kids won't be able to play Fortnite, but they will be able to see toucans in action. You won't dine at a Michelin star restaurant, but you will enjoy fresh, tropical fruits and seafood. You won't be lounging at a gigantic resort, but you will remember being in the heart of the jungle forever.
Those are the most important things to know before visiting Tortuguero. So are you up for the adventure? Be sure to get there before the rest of the world figures it out!
Related Articles: