What's a getaway if you aren't getting away? The following off the beaten path destinations in Costa Rica will allow you to do just that: escape the crowds and the hustle and bustle to find tranquility.
Nicoya Peninsula
If you're looking to disconnect from the day-to-day and reconnect with yourself, the Nicoya Peninsula is your destination. Rediscover what it means to live in the moment and slow down. The Nicoya Peninsula is a haven for yogis, surfers, and wellness gurus. The lodges are laid back and the living is easy. Relax by the beach, take a yoga class, and re-energize at your lodge's juice bar (they likely have one). Most people opt to fly into the little domestic airports of either Tambor or Nosara to reach their lodge as the wild roads make the region a bit difficult to navigate. Once you do arrive, you may find the best plans are no plans.
South Pacific Coast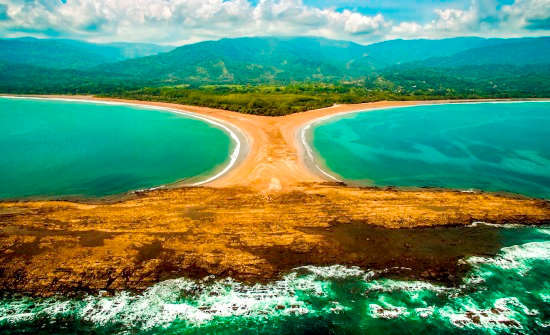 Lush, raw, pristine. That is the South Pacific Coast of Costa Rica. The beaches that makeup Ballena Marine National Park are a vision for their miles of fine white sand emptiness backed by lush rainforest and for the Uvita sandbar shaped like a whale's tail and coincidentally frequented by whales throughout the year. Dominical is a fantastic surf destination and less frequently visited than the wildly popular Tamarindo Beach to the north.
Tortuguero National Park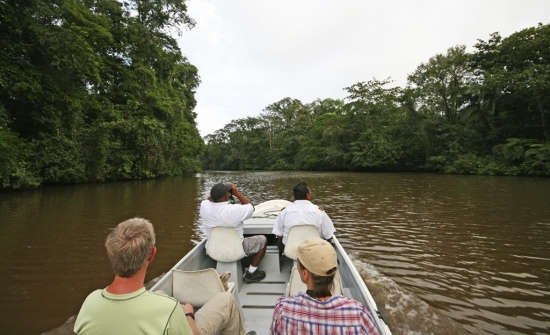 Since the 1950's, sea turtles have visited what is now Tortuguero National Park due to its extreme isolation. While the park has increased the region's popularity, the turtles still come. The region is interconnected by a mangrove waterway which deters many from navigating this off-the-grid region. Likewise, the beaches of Tortuguero aren't great for swimming because of the crocodiles that call the waterways home. That keeps the spring breakers away! The only travelers you are bound to run into up here are nature lovers and tourists.
Southern Caribbean Coast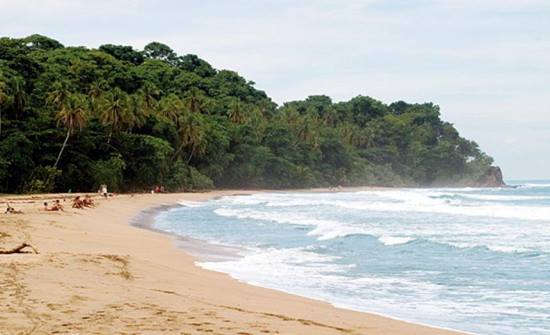 When travelers see photos of picturesque beaches of Costa Rica, they're often looking at photos of Costa Rica's Pacific Coast where all the big name resorts are located. Costa Rica's Southern Caribbean beaches are overlooked because of their slightly more remote location and less developed beachfront. For some, though, this is precisely what makes them so attractive. The rustic, laid-back vibe of the Caribbean, turquoise water and breezy palm-lined beaches make this a true paradise for some travelers.
Related Article: Caribbean Coast Exposed
Osa Peninsula
Wildlife is the main attraction on the Osa Peninsula. Corcovado National Park is celebrated as one of the last remaining lowland rainforests in Central America.  The Osa Peninsula's remote setting and national park don't allow for easy accessibility. To access it, you'll likely need to fly into Puerto Jimenez or Drake Bay. Once you arrive, transportation to your accommodations will need to be arranged in advance as well. A Costa Rica Expert can help handle the logistics. Get ready for the most unforgettable rainforest experience you've ever had!
Related Article: A Guide to Visiting Corcovado National Park
Pacuare River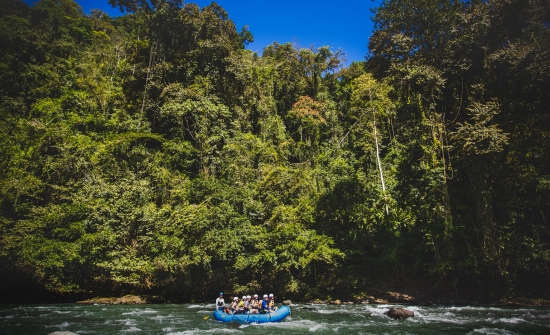 The Pacuare River rafting experience isn't for just anyone. The most adventurous travelers will love the thrill of whitewater rafting to their remote jungle lodge. The two main lodges from which this experience can be had, Tropical Rivers Lodge and Pacuare Lodge, serve as destinations in themselves. Both have on-site excursions like hiking, local community tours, and more. Talk to a Costa Rica Expert about which lodge would be a better fit for your vacation.
Southern Mountains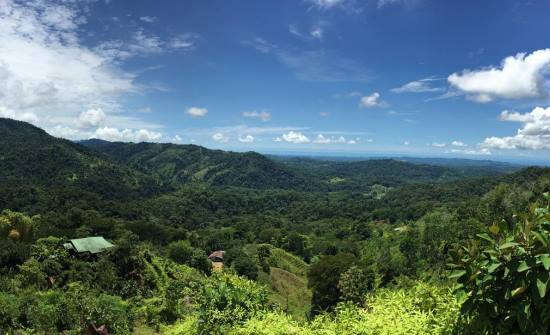 For an authentic cultural experience, don't miss Costa Rica's southern mountains. A spectacular luxury stay at Hacienda AltaGracia, an Auberge Resort, can be arranged. The 860-acre hacienda exemplifies southern hospitality and offers an unforgettable horseback riding experience from their world-class equestrian center. Santa Juana Lodge is another stand out accommodation in the southern mountains. Santa Juana is one of the newest eco-lodges in the country with a multitude of activities around Santa Juana Mountain. Explore the countryside on horseback, discover a hidden waterfall, or check out a coffee plantation. This charming mountain retreat is sure to refresh and revitalize you as you forget about the hustle and bustle of home.
Related Articles: