Mistakes happen, but there are some travel conundrums that can be prevented. Allow us to save you some sweat and (hopefully not) tears. Fortunately for all of us, our Costa Rica Experts coordinate vacations day in and day out – for 35 years I might add – and do their best to make sure precautions are taken to avoid unnecessary difficulties. Here are some of the most common travel mistakes to avoid before your trip to ensure your vacation runs smoothly.
Overpacking
You've pictured yourself out exploring the exotic jungles of Costa Rica for months or maybe laying on pristine palm-lined beaches, hair blowing in the wind. Now, did you imagine this scene with a few 50+ pound bags in tow? I imagine not. So much for that easy-breezy beach look. All joking aside, who really wants to lug around all that baggage when they're trying to relax on vacation? Not you. Not the bell boy. It's also important to note that some suppliers have baggage limits – particularly if you're flying a small domestic or charter flight. And, you don't want to be left throwing out prized possessions to make weight before a flight. To give you peace of mind, most hotels have laundry services. And while you do need closed-toed shoes for many excursions, you'll mostly be wearing flip-flops. Lastly, you'll want to leave some space for souvenirs. I believe you will thank us!
Not Buying Travel Insurance
Things happen. All kinds of things. We've seen it all. I won't air anyone's dirty laundry here, but people use trip insurance more than we would all like to believe. You NEED to have it. Here's the link.
Booking an Airbnb
I love this one because I didn't realize until brought into discussion how vehemently our Experts agree on it. When asked for specifics, I was presented with a list. Our Costa Rica Experts are nothing if not organized. In short, Airbnb is not in favor. To begin with, you can't really guarantee quality control or even security with an Airbnb. Issues can be really hard to resolve as there's often no personal contact. With hotels, you know who to go to for customer service issues. Furthermore, the prices are often the same as a hotel but without breakfast or amenities. You won't have a concierge or restaurant. You won't have transportation. The local tour companies won't always pick up at Airbnbs either. Lastly, there are loads of added fees.
When I brought some of these points into a discussion with a dear relative, I was informed that they had a wonderful experience some years back at a little lodge outside of Hawaii Volcanoes National Park. I'm sure that some nice experiences have been had via Airbnb, but for the most part, I'd call this luck. Allow us to lead you to some better alternatives.
Booking Too Late
This one is pretty self-explanatory. You really can't book too far in advance. Space runs out over peak travel times like the holidays. I would advise booking 6-12 months out. The earlier you book, the more choices you will have as far as hotels – and even some tours – go. There are lots of intimate boutique hotels in Costa Rica, some with only a handful of rooms. If you want your preferred room at an intimate, luxury property, you simply must book it first.
Not Reviewing Your Itinerary In Advance… Twice
Give everything a once-over well before your departure days, and again right before (particularly your flight plans). With so many hands in the pot, you want to make sure your trip is as you want it and nothing was missed. Also, you'll want to make sure there weren't any last-minute adjustments to flights. The sooner you can catch things, the easier they are to resolve.
Not Letting The Bank Know Your Travel Plans
It's no fun to travel without access to your bank accounts. Let your credit card and banking companies know where you will be and for which dates well before your trip so they don't flag and block your transactions thinking someone stole your cards and ran off to Costa Rica. This may seem obvious but is such a pain if you happen to miss this detail in the hustle and bustle of packing. Furthermore, it often takes them a couple of business days to correct the issue. Yes, I have done this and they still blocked my cards once I got abroad. This brings me to my second point.
Not Carrying Various Methods of Payment
Bring cash. Covert your cash to colones at the airport. You just want to be prepared, naturally, as you're exploring a completely new environment. Some big chain hotels will have this service as well (the Marriotts or the Hiltons for example). A variety of credit cards also helps.
Not Making Copies of Travel Documents
Here again, things happen. I'm a broken record. Several personal travel memories come to mind during my time abroad in other countries (not Costa Rica) in which I've witnessed passports or bags being stolen. Make copies of travel plans, passports, and IDs to leave in your hotel room separate from what you will be bringing with you during the day. You'll want to have an extra card or cash there too. This would all be great to put in an in-room safe.
Not Being Aware of Pickpockets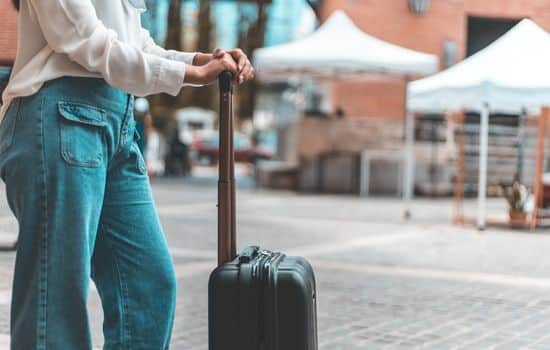 As much as I am a Costa Rica fan-girl, I won't pretend that pickpockets aren't also in Costa Rica. Don't leave your bag in the car. I might be paranoid (because I've seen it happen one too many times), but I prefer to carry my bag somewhat in front of my body and keep anything important in an interior zipper. We provide private transportation on our transfers between destinations, but you'll want to be aware if you do take public transportation especially or are in a busy market if anyone comes up too close to you. Be wary of leaving your bags on the beach or at least don't put anything valuable in them. I have a vivid memory of a French girl leaving her bag on Waikiki Beach before a swim only to find her bag and passport missing when she came back. That's the fastest way to wreck a vacation. Just be aware.
Not Being Open-Minded
Half the reason we travel is to get away. With this change in scenery inevitably comes a change in perspective. This is not really a difficult bit of advice. As Costa Ricans are so friendly and the country is so captivating, you'll find yourself eager to understand the Costa Rican way of life. You will undoubtedly find yourself charmed by this lush little corner of the world.
Not Relaxing and Enjoying the Ride
I need this reminder as much as the next person. As many times as I travel, I tend to get anxious before a trip. So here's a reminder to us all to prepare as best as we can, relax, and enjoy the ride. There may be some ups and downs, but this will be a great adventure. The memories made will surely be priceless.
With the help of a Costa Rica Expert, you will find the day-to-day travel details infinitely easier. We'd love to help! Get started planning your trip here or browse our customizable vacation packages for ideas to get started.
Related Articles: