One of your first thoughts upon imagining Costa Rica should be volcanoes. The country contains over 60 which are considered extinct or dormant plus six which are still active. There are a vast array of activities all centered around their impressive and imposing heights. The heat from magma that has risen close to the surface has resulted in hot springs whose mineral water is a draw for spa enthusiasts. The slight changes in altitude create a hotbed of biodiversity seen nowhere else in the world, drawing tourists and scientists alike. If you're planning a trip to Costa Rica and need to see a volcano, don't miss our list of the top Costa Rica volcanoes to visit for the ultimate thrill.
Arenal Volcano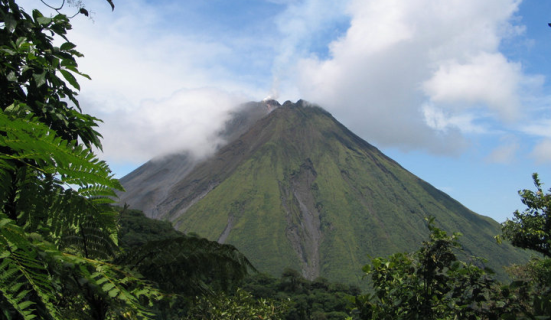 Without a doubt, however, the most popular of Costa Rica's volcanic giants is Arenal. Located in the northern part of the country, it towers over the surrounding fertile landscape, surrounded by plantations producing the best coffee in the world. The symmetrical cone-shaped Arenal Volcano erupted in the past an average of 41 times a day. While it currently slumbers, Arenal and the surrounding area are a great base for adventure touring.
Poás Volcano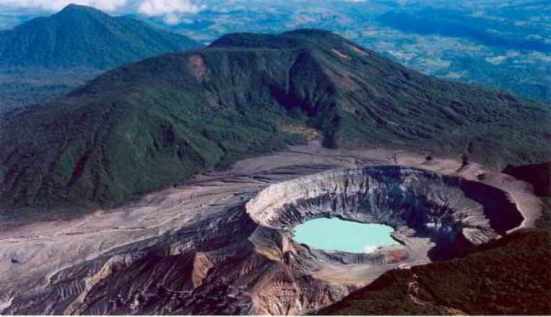 Poás Volcano is one the most popular destinations in the Central Valley. It is one of the world's largest active volcanoes, with sulfuric emissions, active fumaroles, and two crater lakes. The northern lake, called the Laguna Caliente ("hot lagoon") is one of the world's most acidic lakes, in direct contrast to Lake Botos, the southern, which is cold, clear, and surrounded by the beauty of the cloud forest.
Rincón de la Vieja Volcano
The largest and arguably most temperamental volcano in the Guanacaste region is the Rincón de la Vieja Volcano. Her temper trickles into the surrounding national park in a series of volcanic hot springs, waterfalls, and bubbling mud pools. Legend has it that a wise old medicine woman lived on the slopes of the mighty volcano until her death. Her presence was so strong in the region that the volcano now bears her name, literally translating to "the corner of the old lady."
Irazu Volcano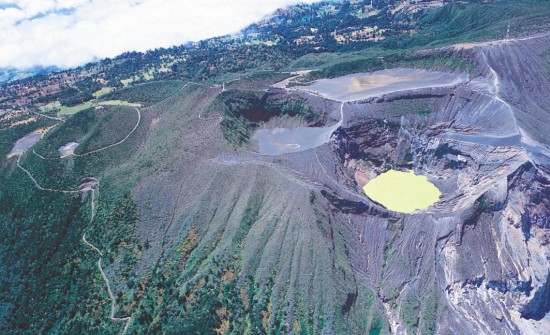 The Irazu Volcano is located in the Central Valley near the capital city of San Jose. Irazu has two main craters, one containing a green-tinted lake. It's accessible from San Jose by a road that leads straight up to the summit craters. The volcano's summit is usually cloud-covered, and it is the tallest volcano in Costa Rica.
Turrialba Volcano
The Turrialba Volcano, also near San Jose, can be a little difficult to get to. The hike to the top, where motorized vehicles are not permitted, can take between 1 and 3 hours. The surrounding park sees less tourists than others in the country and the trails tend to be more rustic and challenging. However, the incredible views throughout the park are well worth the work!
Ready to finally take your dream vacation?