The rainforests of Costa Rica are home to nearly 100 species of trees. Giant versions of orchids, as well as the expected sloths, monkeys, and copious birds can be found while venturing into the Costa Rica rainforest depths. Visit the untouched, remote rainforests on the Osa Peninsula, or explore the forests Manuel Antonio. Whether your fascination with nature stems from a love of quetzals, coatis, or sloths, the rainforests of Costa Rica are a tempting area for exploration for both the professional scientist and the wide-eyed child.
What exactly is a Rainforest?

A rainforest is a tropical forest. It's a dense area of tall trees that receives heavy year-round rainfall. The tall trees block out much of the sunlight, preventing heavy undergrowth as is found in a jungle. The canopy provides a high home for many birds and animals!
Costa Rica Rainforests
The rainforests of Costa Rica are among some of the most productive ecosystems of the world. Biologists recognize at least 13 different types of rainforest in the world. Each is a unique habitat, with creatures and microclimates all their own. From the river-and-canal highways of Tortuguero to the cloud forests of Monteverde, each Costa Rica rainforest has a unique personality to explore.
Costa Rica Rainforest Animals
Costa Rica occupies a unique location, where the Southern and Northern American continents connect. Thanks to this, animal species from both continents mingle and mix in a way seen nowhere else in the world. Costa Rica has the highest density of biodiversity of any country – over 4% of the world's species can be found here, and hundreds of those species are only in Costa Rica. Learn more about Costa Rica animals.
Rainforest Flowers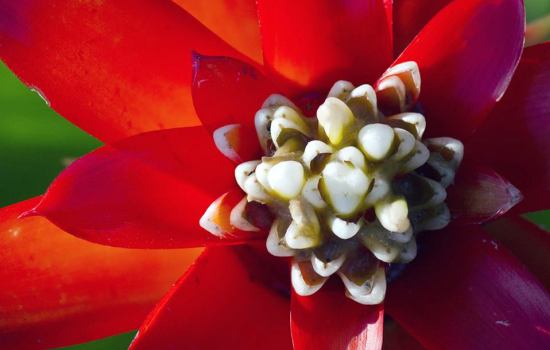 Flora is truly what gives a tropical destination its aura of fun! If you think that the wildlife run rampant in this country, just wait till you see the plants – Costa Rica has over 10,000 species of vascular plants, with more and more added every year!  If you love orchids, you'll find many in the country that can be seen nowhere else in the world. Costa Rica has an amazing wealth of tropical flowers and other plants, including huge numbers of orchid and bromeliad species. Ask your guide to point out the Guanacaste tree – it gave its name to the Guanacaste province, and is the national tree of Costa Rica.
Rainforest Tours
Tours in the rainforests of Costa Rica come in a variety of forms. Near Arenal Volcano, venture through the trees via hiking, horseback riding, the canopy ziplines, and more! Head to Isla Damas, and you'll find kayaking, canoeing, and safari float trips. Whitewater rafting through untouched wilderness can be exciting, and birdwatchers will delight in the variety no matter what tour they pick! There are Costa Rica rainforest tours for every age and inclination!
Get your free consultation with one of our Experts, and let's craft the vacation of your dreams.
Schedule a Call

or give us a call now at 773.935.1009