Planning a Costa Rica honeymoon can be overwhelming once you realize how many stunning boutique hotels, eco-lodges, and classic resorts the country offers. To make your planning a bit easier, we narrowed down a list of the most unique Costa Rica honeymoon resorts and hotels for your one-of-a-kind trip:
Rancho Pacifico | Uvita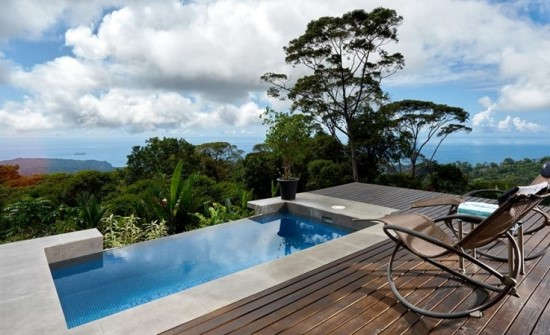 Rancho Pacifico is perfect for honeymooners who favor seclusion and nature over crowds and clubs. Uvita is one of Costa Rica's most untouched areas along the Pacific coast, just an hour south of busy Manuel Antonio. You won't find many families in the South Pacific, where most hotels are adults-only. Of the handful of eco-lodges and hotels in the region, Rancho Pacifico stands out as a uniquely romantic retreat. Set high in the mountains overlooking the ocean, honeymooners will get a little bit of everything here: rainforest, wildlife, ocean, and serene isolation.
The natural feel of the Treehouses are perfect for naturalist honeymooners, while the One-bedroom villa with a private pool is a seductive choice for newlyweds who want to go all-out. Spend your days at Rancho Pacifico exploring the on-site hiking trails or head out to Corcovado National Park, Cano Island, and Marino Ballena National Park for a day of coastal rainforest adventure.
Rancho Pacifico features:
Adult-only
Eco-lodges
Hiking trails
Cano island
Marino Ballena National Park
Origins Luxury Lodge | Upala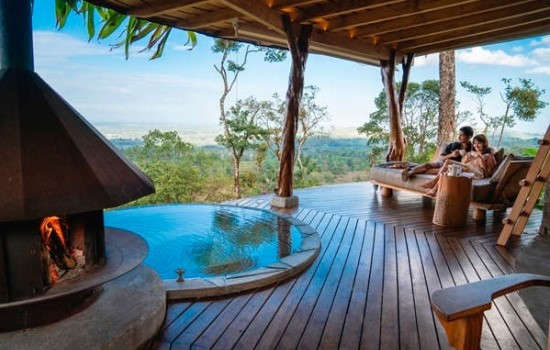 Origins Luxury Lodge is one of Costa Rica's newest upscale honeymoon experiences, offering a safari-style atmosphere in a remote location away from the typical tourist hot spots. If you can't make it to Africa for your honeymoon, head to Costa Rica's less-trodden Upala region and immerse yourself in the Origins experience. You'll be treated to gourmet dining and on-site guided tours, all included in your stay. The lodge's off-the-beaten-path location is perfect for romantic isolation, but still near enough the Liberia airport for a smooth arrival and departure.
Origins Luxury Lodge features:
Guided tours
Remote location
Upala region
Isolated honeymoon experience
Kasiiya Resort | Papagayo area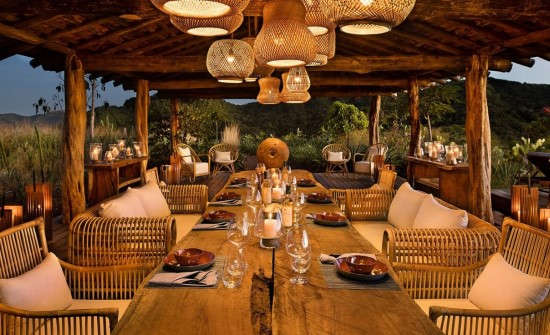 Papagayo has flourished into a major destination for resort lovers and name-brand hotel aficionados. The peninsula of Papagayo is a large development with golf courses, private homes, and high-end hotels like The Four Seasons. A bit further south and away from the peninsula, however, lies a brand new gem on a quiet part of Papagayo's bay shore.
The luxury tents and beachfront suites at Kasiiya Papagayo are a world away from your average hotel room. Much like Origins Luxury Lodge in Upala, this boutique eco-resort brings the "luxury safari tent" experience to Costa Rica. And as one of the country's few beachfront hotels, guests will have all the magic of Costa Rica at their fingertips.
Kasiiya Resort & Papagayo features:
Eco-resort
Beachfront hotels
Luxury hotels
Kura Design Villas | Uvita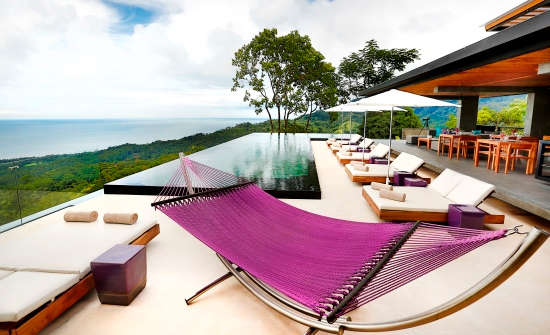 The exclusive Kura Design Villas. The property's infinity pool faces toward the South Pacific Coast and seems to blend right in with the ocean's horizon. No filter will be necessary at this picture perfect boutique hotel, which promises to make your honeymoon the most drool-worthy on Instagram. Active couples can head out to Corcovado National Park for unsurpassed rainforest and wildlife or snorkeling at Cano Island. Don't forget to check out Marina Ballena National Park and the area's signature "Whale Tale" formation along the coast. Sleek, modern design and excellent service ensure your Costa Rica honeymoon is as stylish as it is exotic. And the best part? Kura is adults-only.
Kura Design Villas features:
Marina Ballena National Park
Adult-only
Nayara Springs | Arenal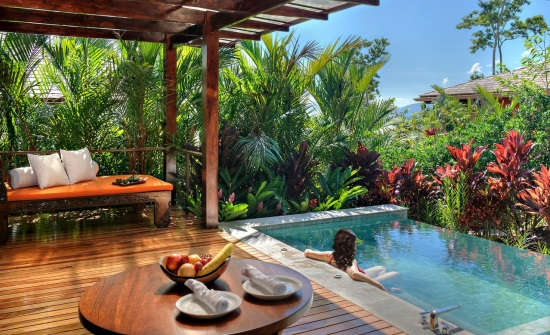 Nayara Springs has earned a spot on atop many "best of" hotel lists, thanks in part to the sterling reputation of its sister property, Arenal Nayara Hotel & Gardens. Both boutique resorts are excellent choices for honeymoon couples, but Nayara Springs offers an elevated level of seclusion, luxury, and romance. Each private villa opens to a volcano-fed plunge pool, which means you can avoid the crowded hot springs in the Arenal region in favor of an adults-only honeymoon hideaway. Enjoy the area's adventure activities in the morning and retreat back to the hotel for gourmet dining and locally inspired spa treatments in a magical tropical setting each night. Nayara Springs is the best choice for adults-only style in one of Costa Rica's most popular family destinations.
Nayara Springs features:
Adult-only
Volcano-fed plunge pool
Secluded location
Family activities
Makanda by the Sea Hotel | Manuel Antonio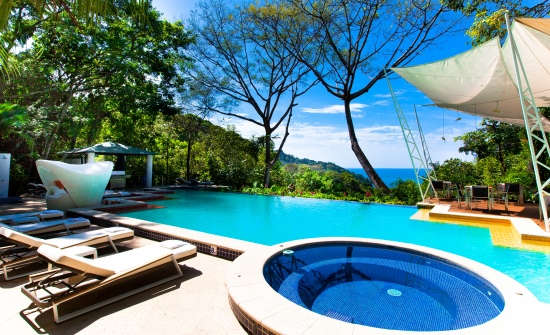 Manuel Antonio is a great destination for a Costa Rica honeymoon because it combines beach and rainforest in one compact location. Unsurprisingly, it is also popular with families for those same reasons. Honeymooners looking for an intimate setting should cozy up at Makanda by the Sea for a more couples-oriented atmosphere than the area's family resorts. Nestled within the rainforest foliage, the adults-only boutique hotel offers just a handful of suites and villas, all with ocean views. Breakfast is delivered to your room daily, which means you can lounge in style for as long as you'd like each morning. Venture out for hikes in Manuel Antonio National Park, kayaking through mangrove estuaries, catamaran sailing tours, zip-lining, and more. Don't forget to leave time to explore the area's beaches!
Makanda by the Sea Hotel features:
Couples-oriented
Beautiful ocean views
Catamaran sailing tours
Andaz Resort | Papagayo Peninsula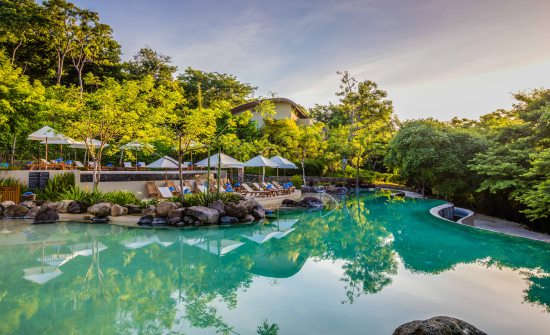 The Andaz Costa Rica Resort on the Papagayo Peninsula effectively redefined resort vacations in Costa Rica with its locally-inspired architecture and design elements. Simply put, it is the best of everything. You can forget the stale resort experience that has become so common in tropical destinations – the Andaz delivers luxury resort amenities in a thoughtful way. Down the smallest detail, the property's elements are inspired by Costa Rican culture. Interactive cooking demonstrations, mixology classes, live music, and other local touches differentiate the Andaz from other Costa Rica honeymoon hotels. Lounge by the adults-only pool, set up a custom spa appointment, or paddle through the calm bay waters of Bahia Culebra on a kayak for the ideal balance of rejuvenation, exploration, and romance.
Andaz Resort features:
Casa Chameleon Hotel at Las Catalinas | Guanacaste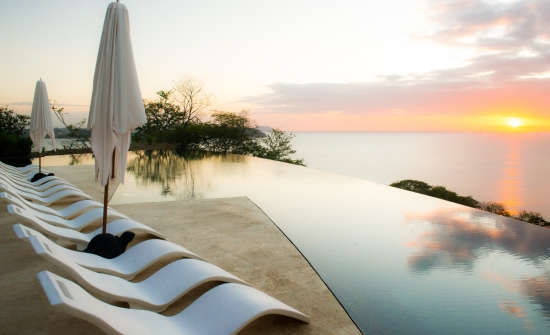 The Las Catalinas development is growing into one of Costa Rica's most sought-after destinations. It is also home to the newest Casa Chameleon property: Casa Chameleon Hotel at Las Catalinas. The trendy boutique suites offer honeymoon couples private plunge pools and endless ocean views. Modeled after its sister property in Mal Pais, this adults-only hotel puts guests in proximity to some of the best beaches in the Guanacaste province. Sip drinks near the dramatic infinity pool or plan local day tours like surf lessons, snorkeling, SCUBA, and more. Just an hour from the Liberia airport, Casa Chameleon is the perfect choice for an intimate and convenient Costa Rica honeymoon. The trendy but casual level of luxury is sure to please couples of all different travel styles.
Casa Chameleon Hotel at Las Catalinas features:
Adult-only
Private couples plunge pools
Of course, there are countless other eco-lodges and hotels in Costa Rica that would amaze you on your honeymoon. Costa Rica is practically paradise, after all! The hotels on this list, however, are the Expert picks for the best honeymoon resorts in Costa Rica thanks to their exclusive settings, Snap-able views, and once-in-a-lifetime luxury.
Browse more resources to help you plan your Honeymoon in Costa Rica
Related Articles: