Over the course of a decade, Costa Rica has climbed the global ranks of top travel destinations thanks in part to its excellent hotels and eco-lodges. On almost every "Best Hotels in the World" list, you'll find Costa Rica's most famous resorts. You may even notice some of the most photographable hotels, like The Springs Resort & Spa, popping up on your favorite celeb's Instagram account.
Despite the recent surge in tourism, there is still an authentic, laid-back side to this bustling country. Amidst the modern luxury resorts and rainforest lodges, Costa Rica's 'Pura Vida' charm shines through in its quaint Bed & Breakfast accommodations. The Experts recommend these Costa Rica B&B's for the best glimpses of the 'real' side of the country.
Finca Rosa Blanca Inn & Coffee Plantation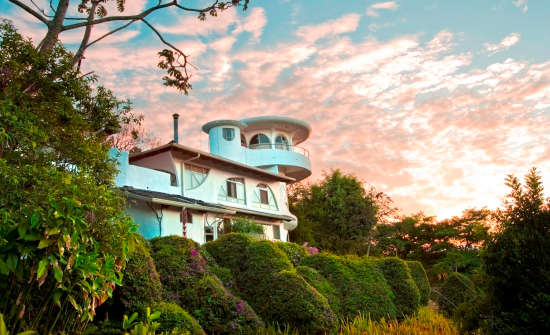 Finca Rosa Blanca Inn is unlike any hotel in the Central Valley region surrounding San Jose. Recognized as one of National Geographic Unique Lodges of the World, you'd never guess this eclectic Inn is just 20 minutes from the congestion of San Jose. With vibrant tropical flora framing every corner of the property and scenic valley views, Finca Rosa Blanca is a quiet standout.
The main house features a common area with murals hand-painted by local artists, along with other uniquely Costa Rican touches. Each suite and villa is different from the next, ensuring no two guest experiences are 100% alike. Most of the staff reside in the surrounding Heredia neighborhood, putting guests in direct contact with the local flavor. Speaking of flavor….
Finca Rosa Blanca is widely acclaimed for its culinary experiences. A rotating cast of world-renowned chefs creates remarkable fusion menus with inventive twists on typical Costa Rican food.  Not only that, but the hotel's coffee plantation is open for tours and tastings to all guests. What began over 30 years ago as a small bed and breakfast boutique hotel has since blossomed into one of the true hidden gems in the Costa Rica hospitality landscape.
Sueno del Mar Beachfront Bed & Breakfast – Playa Langosta (Guanacaste)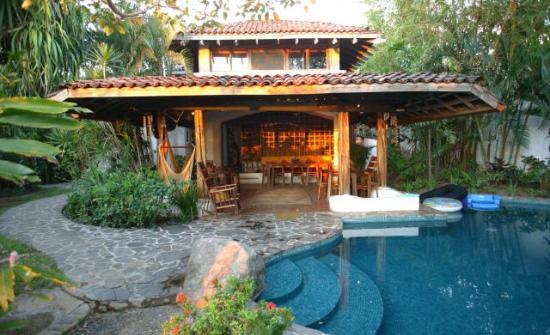 The Northern Pacific coast of the Guanacaste province is dotted with large, brand-name resorts and ultra-modern property developments. In the midst of all this, tiny Sueno del Mar Bed & Breakfast manages to deliver a low-key Costa Rica beach vacation for travelers in search of a more casual vacation style.
Guests of Sueno del Mar can expect a small, beachfront house with just six rooms and rustic Balinese touches. The quaint property features a small pool and a breezy hammock area designed to be a relaxation oasis. Grab a complimentary boogie board and some snorkel gear for a no-frills beach adventure on Playa Langosta or nearby Tamarindo Beach. Couples, families, and small groups can head to Sueno del Mar for a taste of the real Costa Rica on the beach.
Santa Juana Lodge – Santa Juana Mountain area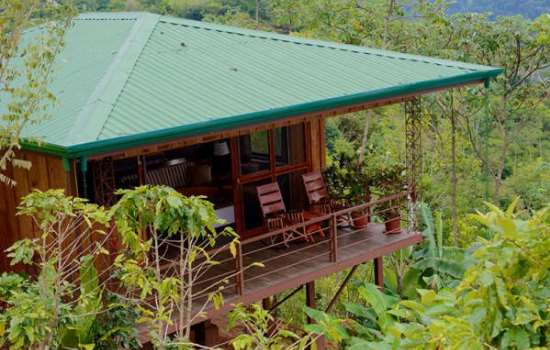 While not technically a bed and breakfast by design, Santa Juana Lodge still makes the Experts' list of best Costa Rica B&Bs thanks to its relaxed atmosphere and commitment to providing travelers with authentic Costa Rican experiences.
Santa Juana is a rural mountain village 45 minutes inland from popular Manuel Antonio. While tourist hoards inundate Manuel Antonio's more famous attractions, savvy travelers can escape to Santa Juana Lodge for a dose of local charm. With just a handful of stilted casitas on the property, the lodge is never too crowded and the attention from the local staff will help you feel right at home! Be sure to take the lodge's signature Santa Juana Mountain tour, which provides an opportunity to explore the surrounding village, hike to waterfalls, and participate in "everyday life" activities like fishing and cow milking. At the end of the day, guests can catch amazing sunsets from their private casitas overlooking the surrounding mountains.
El Castillo Adults-Only Hotel – Uvita (South Pacific)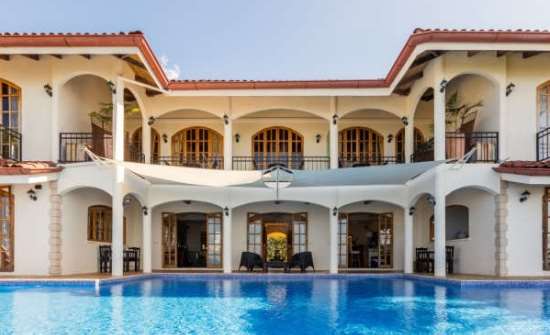 The South Pacific coast is one of Costa Rica's last major "untouched" destinations, with long stretches of uninhabited beach and dense rainforest in all directions. There are a few eco-resorts in the area, but the tourist scene is surprisingly quiet compared to busy Manuel Antonio to the north.
The adults-only El Castillo Hotel in Ojochal reigns as one of the best Costa Rica bed and breakfast style experiences in the South Pacific region. This magnificent home-style property overlooks the Pacific, offering dramatic coastal views. With just 9 rooms, guests are treated to a uniquely intimate environment that blends luxury into the relaxed pace of Costa Rican life.
It is no secret that expats and locals regard El Castillo ("The Castle" in English) as one of the best dining experiences in Ojochal. The exclusive Chef's Table experience at Castillo's Kitchen is a dream for foodies and culinary travel enthusiasts. Costa Rica is one of the few travel destinations where you can experience a world-class dining event in a small, ocean view bed and breakfast!
While Costa Rica has one of the most diverse selections of hotel accommodations in the world, the Experts recommend the bed and breakfast experience for travelers who crave something special for their vacation! Whether you want to take it easy at the beach or immerse yourself in the local way of Tico life, the best Costa Rica bed and breakfasts have the power to transform your trip from average to inimitable.
Related Articles:
https://youtu.be/9BgVVmd8k1