The Cayuga hotel collection, most notable in Costa Rica for its unique brand of upscale boutique accommodations, now has a place in Panama's vacation landscape. To the delight of sustainably-minded luxury travelers, the tiny isthmus nation is heading into a new era of tourism, chasing the success of Costa Rica's world-renowned eco-lodges in hopes of attracting a new wave of visitors.
Panama travel specialist Matt Labunski visited Cayuga's most recent contribution to the eco-luxury scene, Isla Palenque Private Island Resort, back in July. We sat down with him to get the scoop on this up-and-coming private island destination, which blends beach, nature, culinary distinction, and adventure into a vacation product not previously offered in Panama. And from what Matt describes, it's pretty perfect.
Arriving is an Adventure of Its Own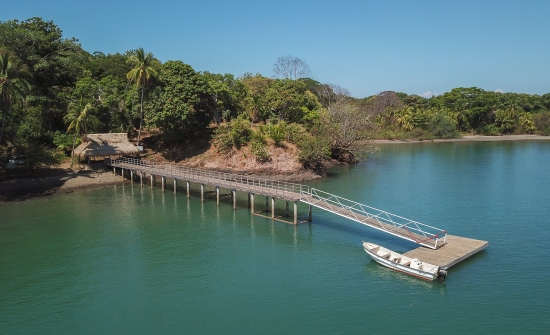 The journey to Isla Palenque began for Matt with a flight from Panama City to David.
"After flying into David it was an hour drive to a boat dock in Boca Chica, then a short boat trip to the island."
You'll feel like you've made it off the beaten path as you approach the private dock and arrival pavilion, where you'll complete the check-in process with a cocktail in hand. This exclusive arrival sets an adventurous tone for your stay. After check-in, you'll be driven across the island to your beachfront casita.
"The casitas are the star of the show. They are really well designed with lots of outdoor space," Matt raves.
The luxurious oceanfront units were fashioned to create a space that blends the indoor areas seamlessly with outdoors. This integrative design encourages guests to connect to the unspoiled nature around them without compromising comfort and style.
Coastal Dining as It Should Be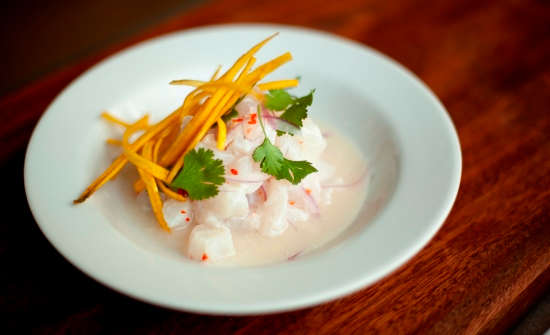 Once you've settled in, head to the beachfront restaurant for a sunset dinner and drinks. Hopefully, Benny is around. He's known to give out great recommendations and mix up an unforgettable cocktail.
"The food was incredible" reports Matt, who managed to sample most of the menu during his brief stay on Palenque.
"The seafood was the main highlight, but everything I ate was amazing."
More specifically, he suggests the fresh clams with garlic ("OMG"), Rondon soup with Red Snapper, and seared tuna with a carrot-cabbage salad and peanut dressing. Though seafood is recommended at any beachfront hotel, selective eaters can also enjoy jerk chicken, flank steak with carrot leaf pesto, chicken tamales, and chayote ceviche. One of Matt's unexpected favorites? The beet carpaccio.
These unique dishes feature as many locally-sourced ingredients as possible, creating amazing flavors unique to the area and earth-friendly dining experiences you won't soon forget.
Sustainable Tourism is Nothing New for Cayuga Hotels
This is business as usual for Cayuga, which has been a pioneer in sustainable eco-luxury tourism in Central America. Stay at any one of Cayuga's properties in Costa Rica and you might notice their organic on-site gardens, educational sustainability tours, and eco-minded touches throughout each hotel. Isla Palenque maintains these standards with solar-heated water, locally-sourced bathroom amenities, and the renunciation of single-use plastics. Even the hotel's furniture is made on-site or locally.
Commitment to these practices is not only responsible, but it also creates an authentic connection to Panama you won't get at a large brand name resort or skyscraper hotel.
Bringing More to The Table
Matt's schedule only allowed for two nights as Isla Palenque, but he made the most of it with a guided hike around the island. Monkeys, tropical birds, lizards, leoparundi, crabs, and bats were just some of the creatures he spotted while learning about the island's history.
It was a whale-watching tour in the Chiriqui Gulf that left the biggest impression on Matt, though.
"Life-affirming-tears-in-my-eyes-amazing, but keep in mind that I am obsessed with whales."
Travelers craving a bit more action can also book fishing excursions, kayaking, guided hikes, stand-up paddleboarding, and day trips to nearby islands.
But, as Matt explains, you might want to build in some time to simply decompress.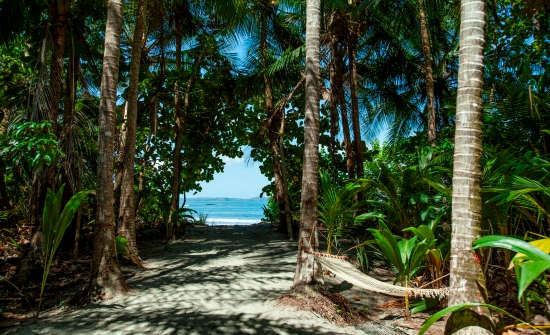 "There are plenty of activities to keep people busy, but the property is also great for relaxing. They have a nice beachfront pool area, and all of the casitas have hammocks and big couch-swings."
A four-night stay is customary, but Palenque can be ideal for longer stays of seven to eight nights, too. It all comes down to your personal travel style.
"I really like that the property can work for different types of people. For example, the air-conditioned casitas are a nice feature for heat-sensitive guests, but you can also keep the doors open (with screens) to make it feel more eco-lodgey."
The Verdict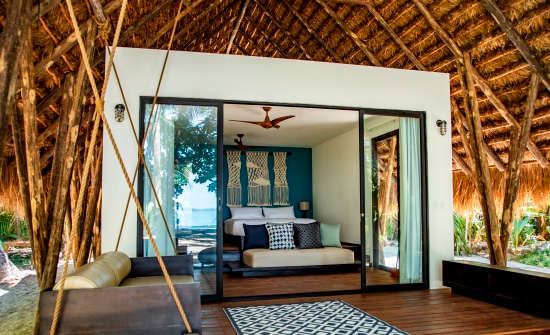 "The whole experience is very unique so there isn't really anything like it. It is also in a very non-touristy area of the country," Matt explains.
If nothing else, it is clear Isla Palenque strives to create a space for authenticity within luxury travel. Be sure to check it out while it's still under the radar.
Related Articles: