Behind the Scenes with Hotel Arenal Nayara's Chef Jack
If you've done any research on Costa Rica hotels, you've probably fallen upon the Nayara sister hotels, Arenal Nayara and Nayara Springs. These two luxury boutique hotels at Arenal Volcano consistently and easily make the Top Ten list of essentially every hotelier in the business. The Nayaras have mastered the details while maintaining their Costa Rican essence. One of our favorite details? Food. And lucky us, we've snagged an interview with one of Nayara's top culinary masterminds, Chef Jack. Enjoy…
How long have you been working at Nayara?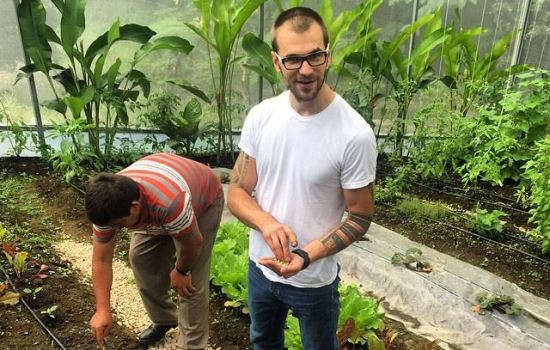 I started working in February of last year with the Nayara Hotels. I was asked to focus on food quality and design and to bring out new flavors.
Do you work in all of Nayara's restaurants? Which is your favorite?
I am working daily with all the food and service concepts. I think all of them are exciting concepts and individual stars in the Costa Rican jungle.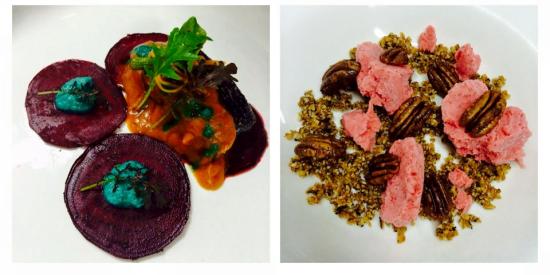 Amor Loco has great flavors and a fresh balance between mis-en-place and the final dish. It has well-picked ingredients and good technique for fine dining. It is very exciting to create new recipes and design in that kitchen. It just feels right!
Altamira has a great atmosphere for arranging all kinds of fun culinary experiments for grill parties and new menu items.
Altamira's menu most strongly represents our new culinary direction: fresh, organic, pure, local and full of flavor.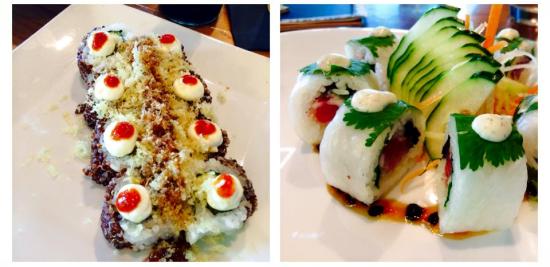 Sushi Amor, on the other hand, is a beautiful restaurant for having great time in a lounge-style setting. Nice, relaxing comfort with a fusion dining concept. Just beautiful.
What inspired you to work in Costa Rica at the Nayara Hotels?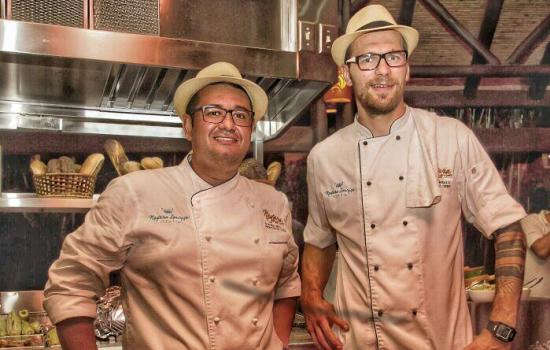 I traveled and visited many high-end boutique hotels in Costa Rica and I found Nayara a bit different. Here they don't want to expose the beauty, it's just here and it's logical. It's not stressful with super marketing projects. People are just happy! And for cuisine, it's the perfect ambiance. The customers appreciate good quality food and service. This is what inspired me the most.
Tell me about your journey working at Nayara so far. What changes have you made? What is your favorite part?
My background and culinary school education come from Europe and Scandinavia. I have always focused and worked with products that are around me – wherever I am working.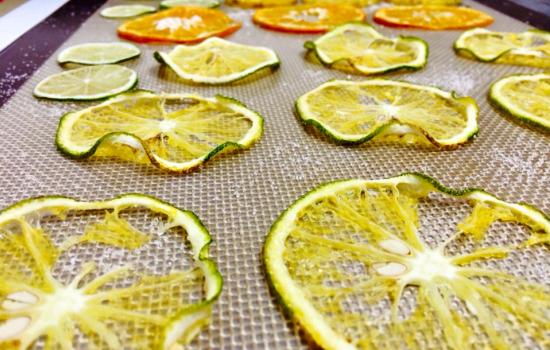 When I started to work here at Nayara, I saw such a beautiful potential to focus only on local and organic product variations. So I changed all the menu products to a local concept. It means all the menus are created using only local food products.

First I visited all the farmers, fishermen, butchers, everyone who is growing something local and nice that I could use in my menus. We built our own green house to supply our restaurants with fresh herbs and vegetables. Then, I built up new menus and introduced them to our guests.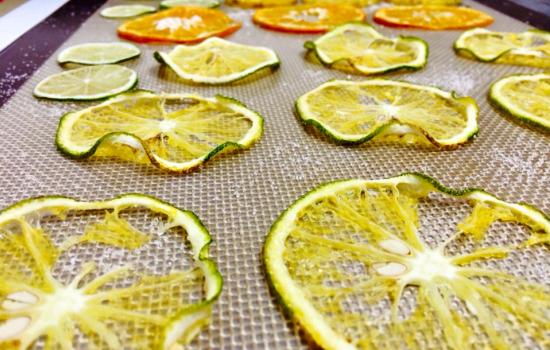 I have also changed some of our team building methods, creating small rotation routines on our restaurant lines. I have focused more on bread and pastry production. Now we can bake all we need ourselves.
Little by little, in short time, I have learned to love all the small corners in this journey.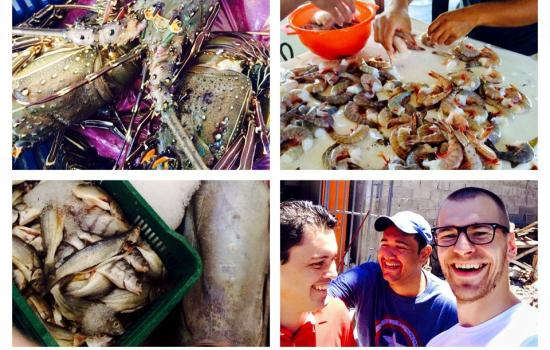 My favorite part in all of this has bean finding a solid structure for seafood in our hotel. Since in Costa Rica seafood is so fresh and rich, we need to present it and give all this to our customers.
What can you tell us about Nayara's new restaurant concept opening up next summer? What can we look forward to?
The concept will be a fine-dining gourmet restaurant. We'll use a variety of culinary techniques like instant cooking, slow cooking, Mediterranean, Nordic, French cooking, etc. We'll use delicate details like herbs and fresh vegetables in clearly noticeable ways. We'll bring out every detail in the food, our presentation emphasizing design and flavor.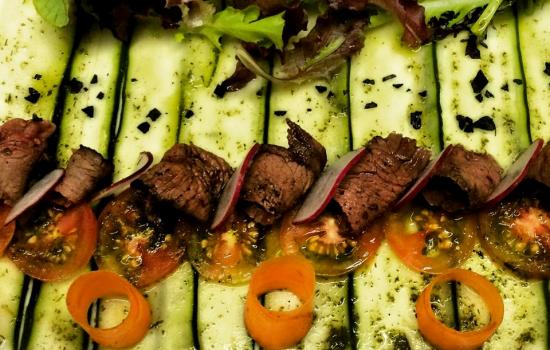 We'll use fresh components like vegetables, seafood, and meat in a variety of ways, practicing No Waste Culinary.
We'll model today's fine-dining culinary concept, emphasizing that nothing is steady. Everything is in constant movement. Our kitchen team has to be super creative and inspired every day with new details and products to work with.
The character of the menu will remain the same, but the details around it will move and create new flavors and combinations.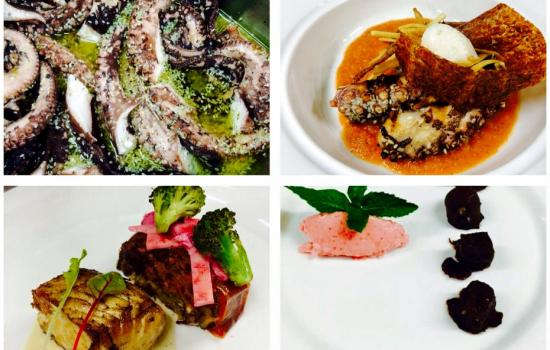 We will use only the best quality fish and seafood what we can get fresh from the sea. We will use the best cuts of meat the butcher can cut for us. We will use only carefully picked vegetables and herbs from the farms around us.
With this, we are creating a limited selection of products we can work with, but creating a very creative environment in the kitchen.
What is your current culinary inspiration?
In cooking and cuisine overall, what inspires me most are challenges. The more challenging, the more energy and inspiration I have which allows me to accomplish my ideas. I would love to build up our new restaurant concept and bring it to a Michelin level
What is your favorite Nayara dish?
I think my favorite dish will be served one day in our new restaurant…
What do you miss most about Estonian cooking?
There is this fantastic person in Estonia who has shown me the beauty of seafood, my grandfather Herman. His recipes are amazing. My favorite is salted whitefish with whipped butter and black bread!
When you're not cooking, what do you like to do?
I love to spend time with my family, paint, and ride my motorcycle.
And that's a wrap…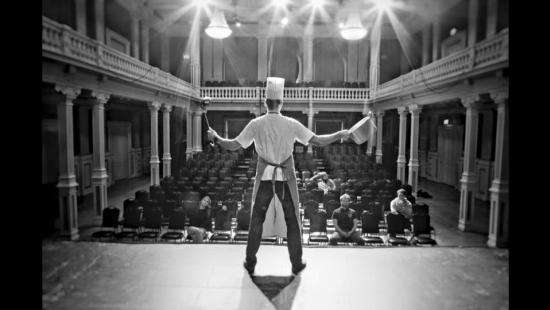 *All photos provided by Chef Jack. Follow him on Facebook at Popup Jack.
Love it? Check out our Culinary Vacation Packages.
Related Articles: