Let me let you in on a secret: I live in Hawaii. Yes, it's true, I passionately promote Costa Rica day in and day out, but I currently reside in the Aloha State. Having said that, I feel that makes me uniquely qualified to compare the two destinations for honeymooners. So which would I choose for my own honeymoon vacation? Costa Rica. BUT your honeymoon isn't about me. It's about you. So allow me to give you the full rundown on key differences that I feel are important for would-be honeymooners to consider.
Wildlife
This is the most glaring difference to me. Hawaii doesn't have much wildlife. Yes, it has ethereal-like forests reminiscent of tropical rainforests, only there aren't any animals except for chickens that roam beach towns, the occasional wild boar (mostly seen on remote hiking trails), mongoose, and the endangered monk seal (you'd be really lucky to see one). In Costa Rica, you can have a full-on wildlife safari and encounter monkeys right outside your hotel room.
Related Article: 9 Must-See Costa Rica Animals
Ecotourism
As far as I can tell, ecotourism isn't a big thing in Hawaii. Yes, I indulge in the occasional staycation. There is an interest in sustainable living at the community level in some of the local towns, but it doesn't seem to have hit many of the hotels yet. In Costa Rica, sustainability is the centerfold. Eco-lodges and hotels abound and are held to a standard by the five-leave system created by the Costa Rica Tourism Board. The five leaves evaluate hotels according to various sustainability measures like the physical-biological environment of the hotel, internal systems in relation to waste management, service management, guest involvement in sustainability efforts, and the socioeconomic environment. For more information, check out the top Costa Rica eco hotels in our collection and learn more about Costa Rica's innovations in sustainable tourism.
Boutique Hospitality
The majority of hotels in Hawaii are big. All your big name corporate resorts can be found here. Otherwise, you're probably staying in a vacation rental. Costa Rica has some large resorts too, namely in the Guanacaste region, but not on the same scale. Costa Rica specializes in intimate boutique properties with unique personalities and personalized service. Admittedly, sometimes it can feel safer to go with large brand-name resorts especially if you're familiar with them, but often the culture of the local community gets buried beneath all that grandeur. That's what our Costa Rica Experts are here for – to lift the veil and advise travelers on the best hotels for their personalities and interests based on their budget.
A Welcoming Culture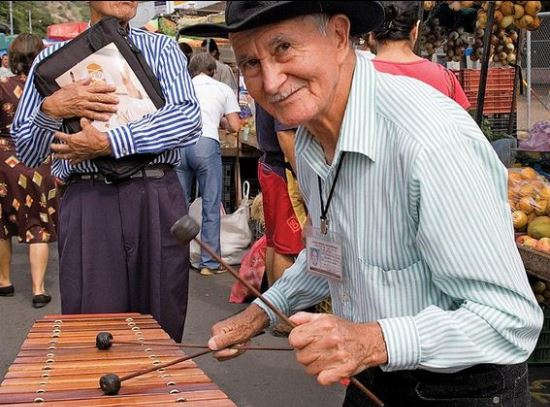 That brings me to my next point: culture. To start, Costa Rica is the happiest country in the world. No seriously, Google it. Costa Rica ranks 1 out of 140 other countries with a "substantial lead" according to happyplanetindex.org. And let's face it, you'd prefer to have a smiling face welcoming you to your honeymoon destination. After all, it's the accumulation of positive experiences that can make or break your honeymoon. In Costa Rica, the odds are in your favor. The Hawaiian culture is rich and beautiful, also full of friendly happy people who love their islands. The majority of Native Hawaiians are welcoming. However, it wouldn't completely surprise me to hear someone had a less than friendly experience during their stay. In Hawaii, there is an underlying distaste for tourists in some local towns and the 1893 overthrow of the Hawaiian Kingdom is still a source of contention for some.
Lower Prices
Hawaii is expensive. Sure, there are price ranges at any destination, but there's really no such thing as budget in Hawaii. I'm not just talking hotels here. Everything in Hawaii is expensive. The majority of day-to-day items and food are shipped in and prices reflect that. Can you say $8.99 for a gallon of milk? In sum, your money will go further in Costa Rica – especially if you are traveling in the green season.
Proximity to the United States
Hawaii is the most isolated landmass on the planet and that isolation comes at a premium. For starters, it takes longer to get there from the mainland United States (a minimum of five and a half hours from the West Coast). You can also expect flight prices to be higher. You can get to Liberia, Costa Rica from Dallas, TX in under four hours.
Biodiversity
Costa Rica has a wider range of biodiversity. Aside from the abundance of wildlife, the range of accessible habitats is spectacular. In Costa Rica, you can drive right up to volcanic craters (Poas Volcano) and spend time exploring diverse cloud forest ecosystems like Monteverde without having to trek up to the highest dangerous ridges as you do in Hawaii. And while there are popular trails and parks in both destinations, you won't find yourself in a single file line on trails in Costa Rica like you can in Hawaii, on the Diamond Head Crater Hike for instance. And I haven't even gotten started on Costa Rica's mangrove waterways of Tortuguero, Tamarindo, or the Sierpe-Terraba. In Hawaii, there are mangrove estuaries, but nothing on the scale of those in Costa Rica around which entire communities thrive. The same can easily be said for the rainforest. Then, there are the beaches. The beaches on the Hawaiian Islands are incredibly scenic – it's true. In terms of diversity, however, Hawaii has roughly 100 beaches to Costa Rica's 300.
Transportation
Unless you are intent on a mostly beachside vacation, a rental car is recommended on the Hawaiian islands. Think the Road to Hana on Maui, Hawaii Volcanoes National Park on the Big Island, or driving up to the North Shore or Windward side on Oahu. Not the case in Costa Rica. While you can rent a car, our Costa Rica Experts regularly set up travelers with private drivers (and a guide if you'd like) that can make stops along the way to your final destination. A driver would honestly be my recommendation in Costa Rica as the roads can be winding, driving styles a bit more erratic than in the United States, and the driving signs are in Spanish and kilometers. A driver can take that stress away.
Is Costa Rica is still a contender for your honeymoon? Browse our honeymoon vacation packages or plan your trip with a Costa Rica Expert.
Related Articles: