There's something to be said for a country called the "Rich Coast." With two expansive coastlines, the Pacific Coast to the West and the Caribbean Coast to the East, Costa Rica spans 12 unique climatic zones. In addition to onshore riches like rainforests, jungles, and mangroves, Costa Rica boasts a multitude of offshore wonders. The following six coastal wonders of Costa Rica should not be overlooked on your next vacation.
Caño Island Biological Reserve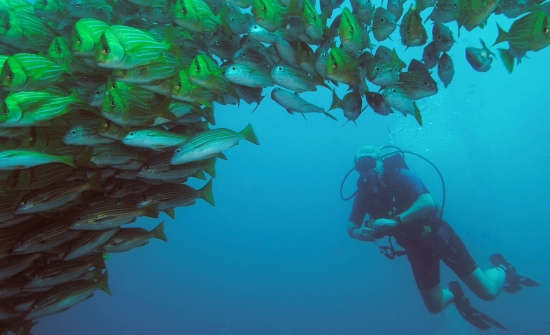 Located about 12-miles off the coast of Drake Bay on the Osa Peninsula, Cano Island Biological Reserve is a marine reserve and paradise for snorkelers and divers. The coral reefs just off store are brimming with marine life and have good visibility. Boat tours can be arranged to the island from nearly every lodge in the area. Walk the deserted beaches, snorkel right from the beach, and look for underwater creatures at one of the park's five designated dive sites. While there is not a lot of wildlife on the island itself aside from birds and reptiles, there is an abundance underwater surrounding the island. There are 19 species of coral reefs and a multitude of marine life like manta rays, sharks, whales (in season), sea turtles, tuna, marlin, and more.
Related Article: 10 Best Costa Rica Diving & Snorkeling Spots
Ballena Marine National Park
Located on the South Pacific Coast of Costa Rica, Ballena Marine National Park protects the largest coral reef on the Pacific Coast of Central America, extending from Uvita to Pinuela Beach. This string of beaches is a breeding ground for humpback whales that can be spotted from shore in the winter months of December through April. Boat tours can also be arranged. August through October is generally considered the best time to see the humpback whales.  Coincidentally, a striking natural phenomenon also occurs from Uvita Beach at low tide: the sandbar emerges in the shape of a whale's tail. As if all of these whale wonders weren't enough, the protected beaches are pristine and fantastic for swimming!
Related Article: Costa Rica Whale Watching Tour Guide: Where To Go When
Golfo Dulce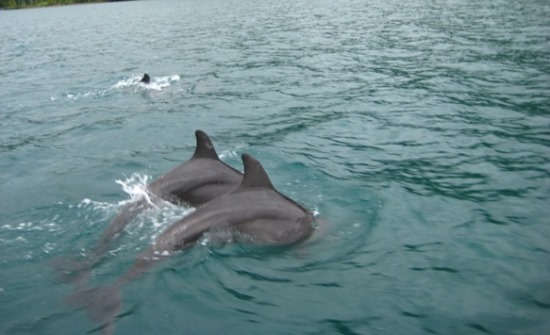 The Golfo Dulce or "Sweet Gulf" is one of only three tropical fjords in the world. These warm waters bordering the Osa Peninsula attract a multitude of marine life including dolphins, orcas, sea turtles, jellyfish, and more. The protected gulf is also a popular breeding ground for humpback whales. Take a boat tour of the gulf or take a kayaking tour through the mangrove waterways that line the gulf looking for herons, sloths, monkeys, and more. We recommend both. On a boat tour, you can quickly hop from one location to the next looking for big fish from the comfort of your boat. Coastal kayaking will allow you to explore some wild and remote areas without the buzz of a motor. Plus, you will have the opportunity to see a diverse population of wildlife in two different ecosystems. Some of Costa Rica's most secluded ecolodges line the Golfo Dulce – providing the ultimate wildlife experience!
Related Article: 7 Things to Know Before Visiting the Osa Peninsula
Tortuguero National Park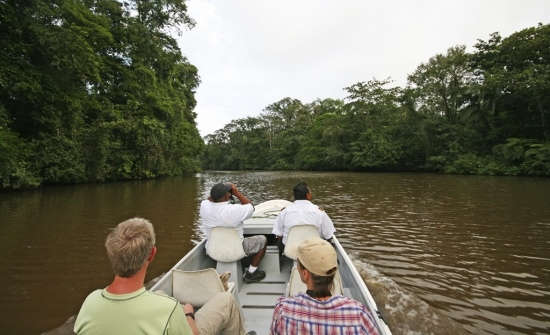 Tortuguero National Park, on the Northern Caribbean Coast of Costa Rica, is one of the top tropical mangrove waterway experiences in the country. This saltwater mangrove ecosystem is essential for the health of coastal wildlife. Cruise along the Amazon-like canals looking for sloths, toucans, monkeys, and more. Throughout the year, travelers can see four species of sea turtles nesting on Tortuguero Beach: green turtles, leatherback, hawksbill, and loggerhead sea turtles. The best time for turtle nesting in Tortuguero is between March and mid-October.
Related Article: Best Costa Rica Sea Turtle Nesting Sites: Where To Go When
Cahuita National Park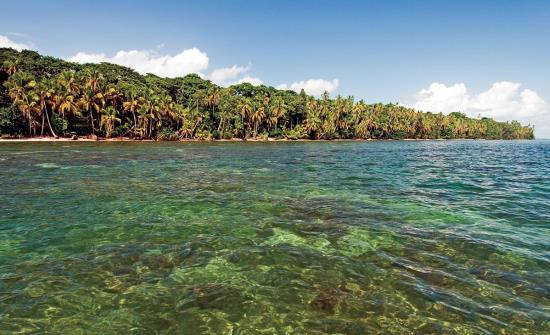 Cahuita National Park is well-known for its pristine Southern Caribbean beaches which border tropical forests and also for its coral reef, which is the largest in Costa Rica with over 35 species of coral. Cahuita is home to sea turtles, octopuses, and over 125 species of fish. We recommend starting at Punta Cahuita for the best snorkeling. Snorkelers must explore the park with a professional guide to protect the fragile ecosystem of the reef. To get to Punta Cahuita, hike along the rainforest trail that borders the shoreline. The trail is an experience in itself where wildlife such as coatis, howler monkeys, white-faced capuchin monkeys, anteaters, sloths, and armadillos can be seen.
Related Article: Costa Rica's Caribbean Coast Exposed
Ostional Wildlife Refuge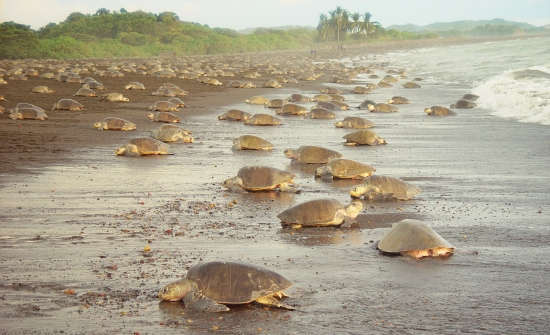 Ostional Wildlife Refuge is a major turtle nesting site on the Nicoya Peninsula. Every year, thousands of olive ridley sea turtles return to the same strip of sand on Ostional Beach to lay their eggs for the annual arribada, or mass sea turtle nesting. The turtles bury their eggs in the sand on a dark night about a week before the new moon. If you're one for wildlife, you shouldn't miss this truly awe-inspiring natural phenomenon. The arribada is hard to predict but typically occurs between September and October. Turtle nesting can be seen within Ostional Wildlife Refuge year-round.
Related Articles: