The world-renowned Hotel Belmar has been located in the cloud forest of Monteverde Cloud Forest Reserve for over 30 years and was only the 2nd hotel in the area. Their dedication to the environment is well-known: they have the coveted award for 5 levels of sustainability.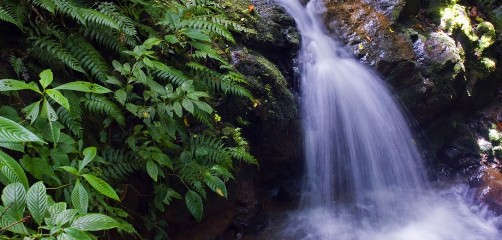 Hotel Belmar is committed to "The Art of Nature" – the natural experiences of each guest. Amenities include a restaurant, juice bar, tea room, spa services, and yoga.
Restaurant and Lounge at Hotel Belmar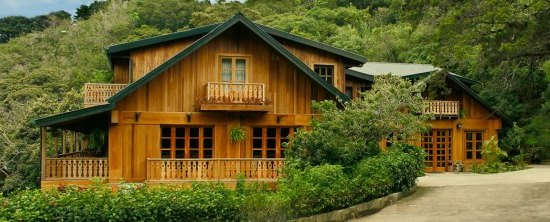 With stunning Pacific Ocean views and world-class food, Hotel Belmar's Celajes Restaurant uses only local ingredients, many of which are grown on the property or on the Belmar family's organic farm. The style of cuisine is whimsical in a way, ranging from traditional Costa Rican dishes to unique recipes inspired by the natural environment of the Monteverde area.
Calejas Restaurant offers room service from noon to 9:00 pm. For breakfast, enjoy an enchanting birdwatching session over homemade and delicious jams, bread, yogurt, granola, and more! Feeling a little lazy one morning, or want to spend the day out and about? Breakfast can be served to you either in bed or on your balcony, or pick up a picnic basket for lunch in the gardens or while on your hike!
Hotel Belmar Rooms
Each room contains locally crafted furniture and hand-made, organic soap and lotion. Hotel Belmar guest rooms contain one King-sized bed or two Queens. It also includes Wi-Fi internet and freshly brewed all-day coffee delivery. The Chalet Deluxe Rooms contain all the same amenities as the guest rooms, in addition to high-quality linens (400 thread count), organic bath salts, and a sitting area with amazing views.
Hotel Belmar, like many of the resorts and hotels in the area, is dedicated to preserving the natural environment of the area. All water used in the bathroom, as well as that used during laundry, is heated with solar panels. Products used to clean the rooms, detergents, and all bathroom toiletries are biodegradable.