New Costa Rica accommodations have been popping up, renovations are taking place, and we've added many more hotels to our collection. The following are four new hotels and two newly renovated hotels that we are exceptionally excited to add to our collection this year.
Isa Chiquita Glamping, Nicoya Peninsula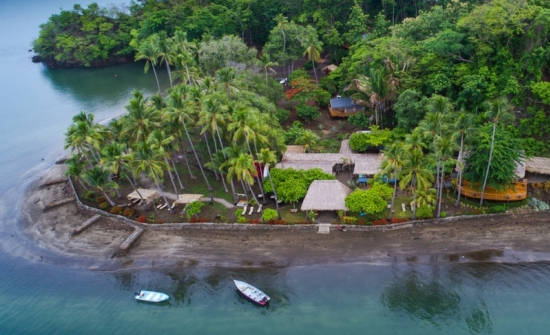 Have you ever wanted to camp on an island? You're in luck. Located just off the remote Nicoya Peninsula, Isla Chiquita is the one and only glamping experience in Costa Rica. Arrive by boat to the small luxury glamping site, where you will be lead to one of 15 premium tents.  Enjoy the delicious flavors of Tia Nora Restaurant and sign on for activities like guided local plantation tours, fishing, and beach hopping via the resort boat!
Casa Chameleon at Las Catalinas, Guanacaste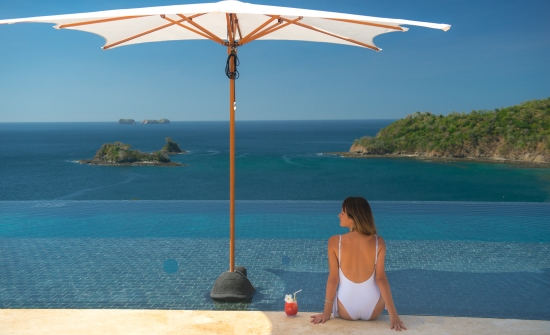 Adults only and luxury. Need we say more? We're going to. The new Las Catalinas property by Casa Chameleon has gobsmacking views to boot. Enjoy panoramic views of the Pacific Coastline from the comfort of the infinity pool and Sentido Norte Restaurant, where the farm-to-table movement is celebrated with each meal. Every diet request can be met here, and private cooking classes are available for those guests looking to dive a little deeper into Costa Rican cuisine.
The Retreat, Alajuela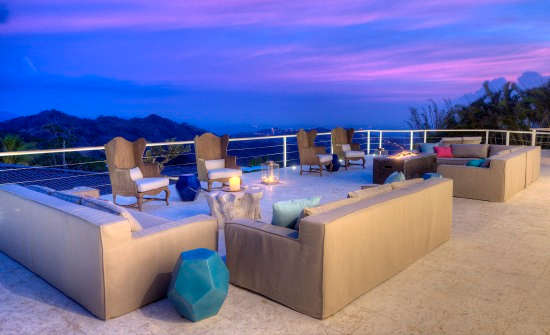 The Retreat is exactly as wonderful as it sounds. Holistic, healing, and rejuvenation are the primary focal points. This intimate 11-room retreat has morning Hatha yoga classes offered daily and Restorative yoga classes offered every afternoon. Farm-to-table dining is another highlight of the property with menus crafted by Celebrity Chef, Diana Stobo. Wine pairing dinners and wellness cooking classes are available as well for foodies. Trails to Goldmine Waterfalls, Desmonte Mountain, and the Municipal Forest are right on the property for those looking to reconnect with their natural surroundings. Ziplining, chocolate tasting, coffee farm tours, and boat tours are just some of the activities that can be arranged from The Retreat.
Lagarta Lodge, Nicoya Peninsula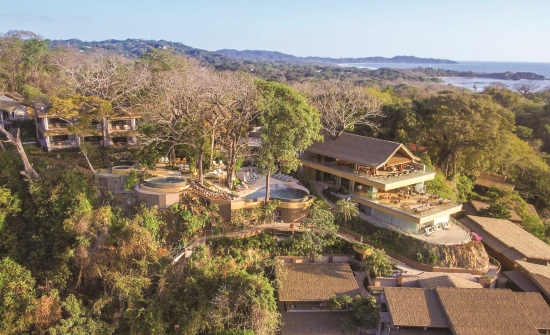 Remote beaches, mysterious mangroves, and wellness are the name of the game in Nosara, the little town near Lagarta Lodge on the Nicoya Peninsula. Situated between two rivers and sandy beaches within a private nature reserve, Lagarta Lodge a 26-room modern boutique hotel with hiking, kayaking, boating, and stand up paddle boarding available from the property. Some of Costa Rica's most beautiful pristine beaches are even within walking distance!
Four Seasons, Papagayo Peninsula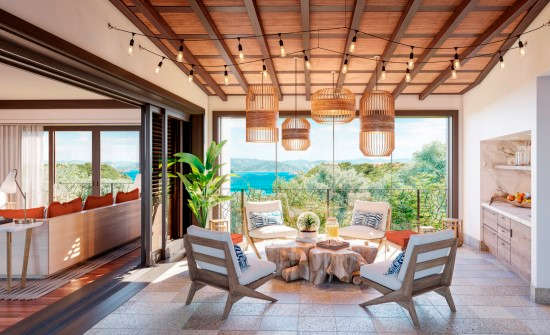 Okay, so the Four Seasons is not technically a new property, but they have been temporarily closed for some exciting new renovations and scheduled to be back up and running by December 2017!  In the redesign, the awe-inspiring coastline is taking center stage. The resort has brought in new furniture and a natural color palette along with a luxurious artisan decor with all the comforts of home. Be one of the first to stay in this idyllic setting with all the sparkle and shine of a brand new Four Seasons.
Hotel Presidente, San Jose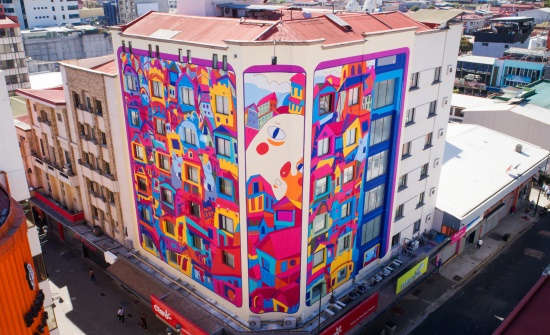 Again, Hotel Presidente is not new, but has made exciting new renovations! One of the most obvious new features is the mural on the hotel's exterior created by Sergio Guillen entitled Buscando al Gato or Looking for the Cat. The 4,300 square foot mural is a colorful invitation to interact with the hotel's facade and serves as a playful glimpse to passers-by of what's inside. The hotel's stylish interior is a collection of vintage pieces combined with modern design in a fun and inspiring atmosphere reminiscent of bustling San Jose. A charming new rooftop restaurant called Azotea Calle 7 is an exciting new amenity and hotspot in the San Jose city center.
Related Articles: