A lush, mountainous shoreline with strips of sandy beaches overlooking a sparkling expanse of blue are characteristic of the Central Pacific coast. The region is home to the popular surf town of Jaco, Carara Biological Reserve, and the beloved Manuel Antonio National Park.
Jaco Beach
To the north of Manuel Antonio National Park lies the small seaside town of Jacó, known for its hidden beaches, sport fishing, excellent surfing spots, and its unique position between the dry northern regions of the country and the tropical southern zone. Between the natural beauty and the luxury accommodations, it's no surprise Jaco is swiftly developing into a major tourist attraction. Whether you're looking for a secluded hilltop hideaway, a family-friendly ocean resort, or a top surfing destination, the Central Pacific Coast may provide just what you're looking for.
Related Article: Best Beaches of Costa Rica
Carara Biological Reserve
Not far away, the Carara Biological Reserve provides an oasis for a large number of animals due to its position in this transitional forest region. The reserve is well known for the population of scarlet macaws that can be found there.
Related Article: Best Costa Rica National Parks
Puntarenas
The nearby port town of Puntarenas serves as the embarkation point for picnic cruises to the idyllic islands in the Gulf of Nicoya.
Tarcoles River
Don't forget to stop at the Tarcoles River to see the crocodiles but don't get too close – these reptiles can reach 16 feet in length!
Herradura Beach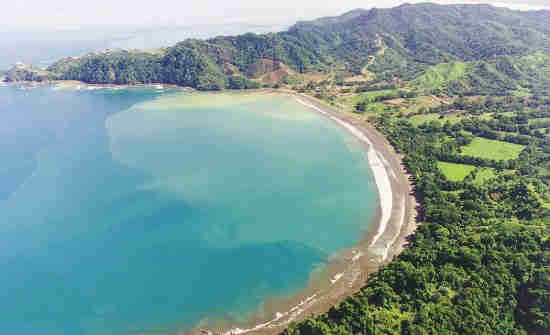 Playa Herradura is a great beach to escape to, and the calm waters are perfect for swimming. Situated on the Playa Herradura is the Los Suenos Marriott, one of the most popular resorts in the area. The Marriott is especially popular for its marina and golf course.
Jaco Sportfishing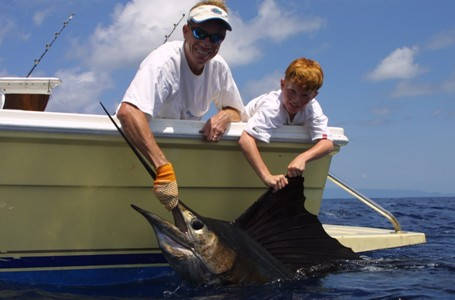 Sportfishing in this area is a popular pastime, and the Marriott Marina is a launching point for a number of charter fishing boats. Sailfish are a favorite – and anglers seldom disappoint!
Related Article: Top Places for Fishing in Costa Rica
 Jaco Attractions
Jaco Beach
Carara Biological Reserve
Surfing
Scuba & Snorkeling
Gulf of Nicoya
Nightlife
Tarcoles River
Fishing
 More Things to Do in and Around Jaco
Manuel Antonio National Park Day Tour
Carrara National Park Hike
Sea Kayak & Snorkeling
Tortuga Island Cruise
Bijagual Waterfall Horseback Ride
Canopy Tour
Mangrove & Crocodile Adventure
Pura Vida Botanical Gardens
Jaco & Central Pacific Travel Information
Climate: Dry- December to April, Wet- May to November, Wettest- September & October
Temperature: Avg. high 92°, tropical weather with afternoon showers typical May to November.