Kasiiya Papagayo Luxury Wilderness Retreat is located on the Bay of Papagayo on an exclusive private peninsula in the Papagayo region, just 45 minutes from Liberia international airport. Designed by world-renowned architects, Kasiiya features two unique beaches and five air-conditioned tented suites. Situated amid 123 acres of forest, each suite connects you with nature. The area is home to whales, dolphins, rare birds, monkeys, and thousands of other species.
Amenities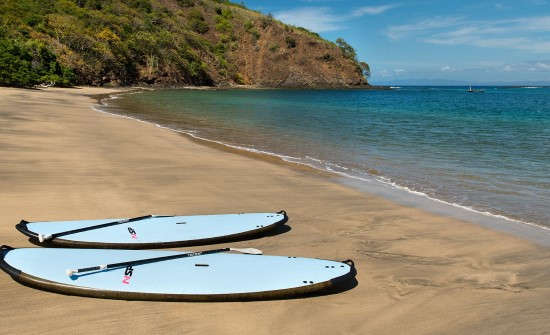 Kasiiya enjoys access to two beaches. The Wellness Spa offers herbal treatments, natural scrubs, and massage therapy. Yoga classes are available at Kassiya from an open-air free-standing bungalow. Kasiiya also has a fitness club. Other activities available from Kasiiya include kayaking, snorkeling, paddle boarding, hiking, tree climbing, slackline, and fishing.
Dining
The retreat has two restaurants: The Beach Restaurant and The Sunset Lounge with dishes catering to all needs. Enjoy breakfast over a relaxing sunrise, lunch by the beach, or a romantic sunset dinner. 90% of their ingredients are organic and they serve up fresh local and international dishes sourced by local farms.
Sustainability
The focus of Kassiya is nature. Kasiiya was designed to have zero environmental impact. All the materials are natural. The platform tents and common space required no loss of the surrounding forest. The entire resort is solar powered and the water is collected by rainwater harvesting.
Tented Suites
Built on timber platforms overlooking the forest canopy and ocean, the five eco-friendly tented suites at Kasiiya offer luxurious comfort, privacy, and security. There is one Double Suite and three Suites. Modern natural materials paired with a white color palette enhances the outdoor experience. Each Kasiiya tent is accessible via a private path. All five suites have a king-size bed, large open-air living space with daybeds, an outdoor area with a porch and dining space, couches, and private outdoor and indoor bathrooms. Additionally, suites feature air-conditioning, fans a small library, WiFi, and an eco minibar.
One Double Suite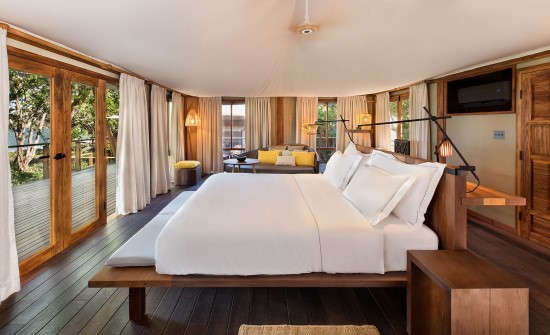 The Double Suite is 1800 square feet and beachfront. There are two bedrooms with king beds in each, en-suite bathrooms with two outdoor and indoor showers, a bathtub, a/c, sofa with reading space, a living room with a dining room to seat six people, and a terrace with sun-loungers.
Three Suites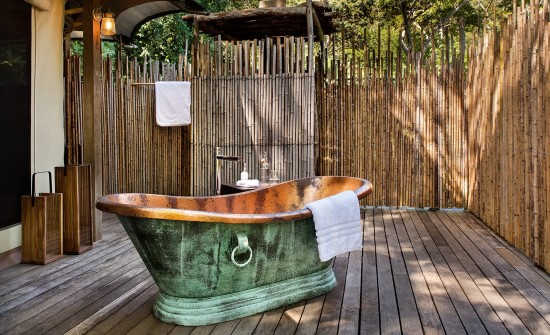 The Suites are 860 square feet each with one beachfront suite and two ocean view sunset suites. Each suite has a king bed, en-suite bathroom with an outdoor shower and tub, a/c, sofa with a reading space, and terrace with sun-loungers.