Pranamar Villas and Yoga Retreat is ideally located on the pristine Santa Teresa Beach on the Nicoya Peninsula of Costa Rica.
Lush, tropical surroundings, year-round surfing, and warm sunshine bless each moment while inviting you deeper into your practice. This is an intimate nine villa community designed with a tropical Asian and Costa Rican flair with a chlorine-free pool.
Their spectacular Yoga Shala of Balinese design has hardwood floors, bamboo ceilings, is open to great views of the sea and offers daily classes, workshops, and retreats from highly experienced, certified teachers.
Dining at Pranamar
You'll get the chance to experience fresh, seasonal, and organic cuisine when dining at Pranamar, and in a stunning setting as well! The open air bamboo-and-thatched-roof restaurant features the freshest ingredients possible, locally sourced and organic when available.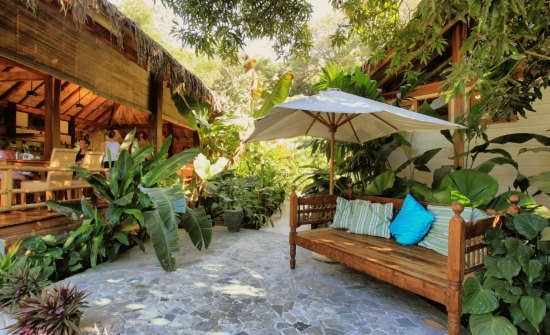 The philosophy of food at Pranamar is simply elevated to better – and the cooks certainly know their work! Expect stunning views throughout the meal as well, thanks to the open design of the restaurant and the beautiful and calm lagoon nearby. Combining Pacific Rim cuisine with Asian and other international influences, a meal at Pranamar is an experience all in itself!
Pranamar Villas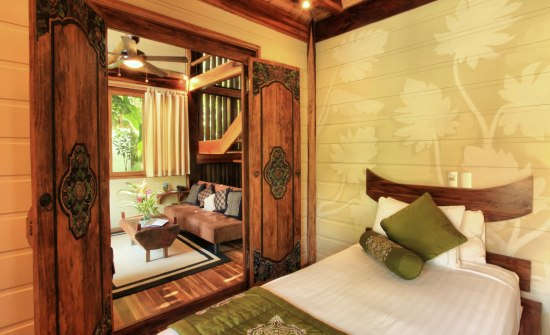 Each of the villas at Pranamar Villas is elegantly designed and built with Costa Rican hardwoods and bamboo, along with plenty of windows to invite guests to appreciate and enjoy the nature and ocean views. They are all decorated with imported and hand-crafted Indonesian furniture. This relaxed, romantic atmosphere is perfect for any getaway!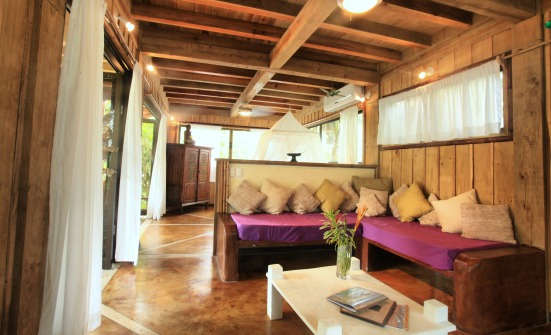 Each two-story villa has two bathrooms, a living room, several decks, and terraces, as well as two air-conditioned bedrooms.
There are four poolside Villas which include a personal pool entrance, and two oceanfront luxury villas that rest right in front of the beach, for perfect sunsets every evening.