This luxury resort is set among gardens and along a lagoon, with stunning views of the Pacific Ocean. Located just outside Panama City on Playa Blanca in the luxury community of Buenaventura, JW Marriott Panama Resort is dedicated to fulfilling all of a traveller's needs.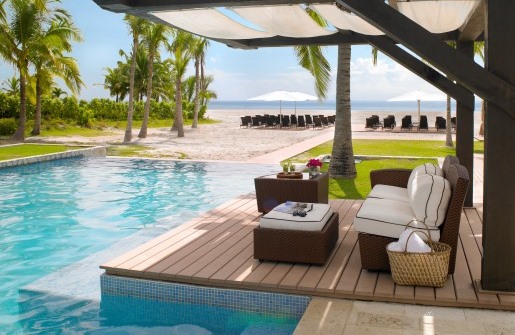 This resort is perfect for romantic getaways, with a beach butler to ensure that, even if your vacation just includes days in the sand, you've got everything you need! Only an hour away from Panama City, the JW Marriott Panama is close enough for a day trip to one of Central America's largest business center, but secluded to prevent the business of city life from interfering with your vacation!
JW Marriott Panama Amenities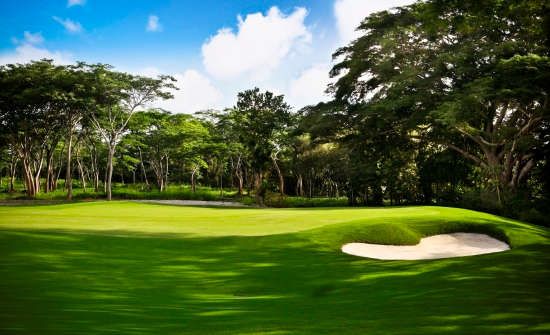 Enjoy a round of golf at the Jack Nicklaus-designed course. If you're searching for something more rejuvenating, a relaxing treatment at the Corotu Spa is perfect after a long morning of exploring this beautiful country.  You'll feel positively pampered after a massage, body scrub, or more!  Couples massages are available, as are kids services.  The steam room might be just what you need after a long hike.
In the evenings, an amazing gourmet meal made from locally sourced produce is available at the Tamarindo Restaurant, which has amazing lagoon views.  There are a number of other eatery options as well, including the relaxing steakhouse Prim 19 at the Buenaventura Golf Course clubhouse.  At Tai Kai, guests will find delicious and fresh sushi.  For casual diners, the Tagua Grill serves up pizza, and at El Faro Casa Club diners can enjoy the Panamanian sun and the beach during an outdoor lunch.
JW Marriott Panama Rooms
All rooms at the JW Marriott Panama include air conditioning and evening turndown service. Rooms contain either 1 King-size bed or two double beds. Looking for something for a group or family? The 4-bedroom villas are perfect. Enjoy a balcony or terrace, living room, dining room, walk-in closet, and a personal plunge pool on the patio!